This mod adds a highly advanced computer to the game which offers a number of great practical applications such as Chrome, iTunes and a calculator. It's so far one of the best computers created for Minecraft PE and the user interface is absolutely amazing.
Creator: CommandCrafter, YouTube Account
Features
Unique and beautiful graphic user interface
Multiple applications: Google Chrome, iTunes, calculator, command terminal, check Minecraft time
Built in sounds system
Block IDs & Crafting Recipes
Computer (190) – 6 iron ingots + 2 redstones + 1 glass pane (craft using a stonecutter, not an ordinary crafting table!)
How to use the computer?
Begin by crafting the computer with 6 iron ingots, 2 redstones and 1 glass pane. Tap on a stonecutter to craft it. A stonecutter is crafted with 4 cobblestones in a crafting table.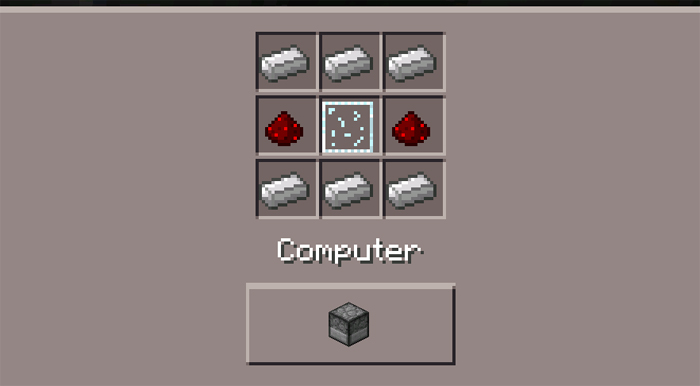 Place it down anywhere you like and tap on it once to start it.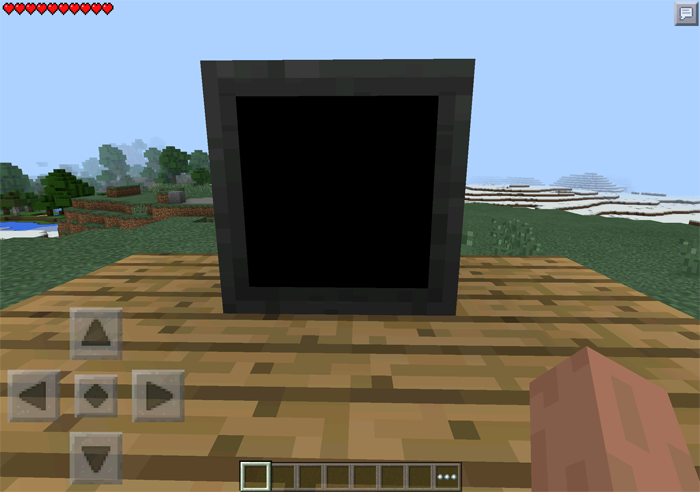 The start screen offers a beautiful graphical user interface. Simply tap on any of the icons depending on which application you want to use.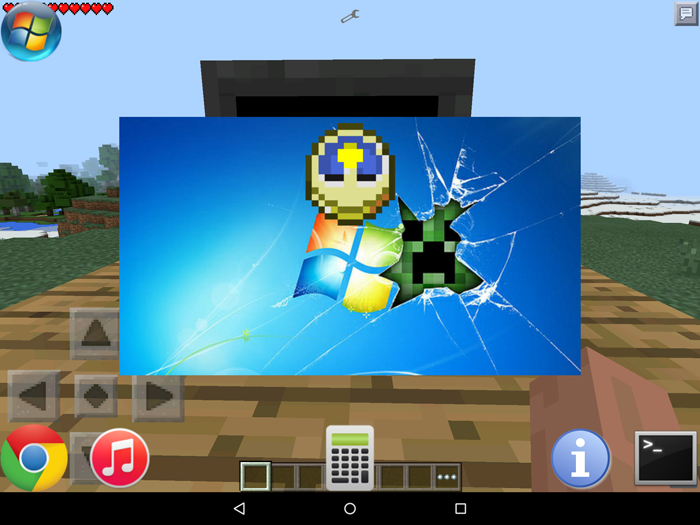 The Google Chrome application will open up a new window where you can make real life Google searches.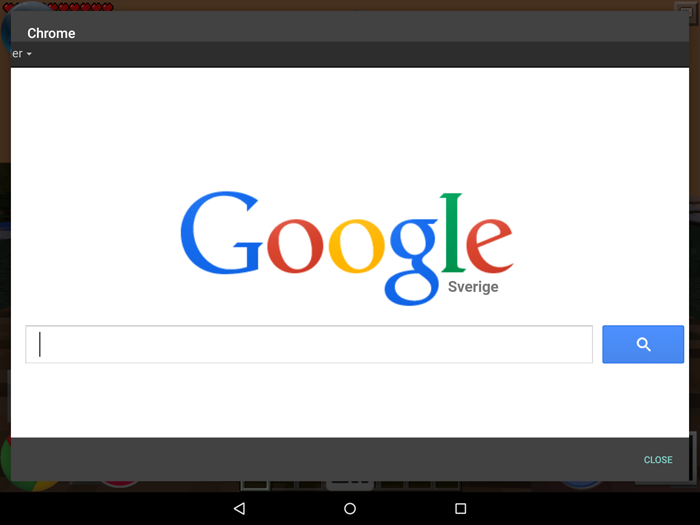 The iTunes application will give you a 12 different sounds which you can play.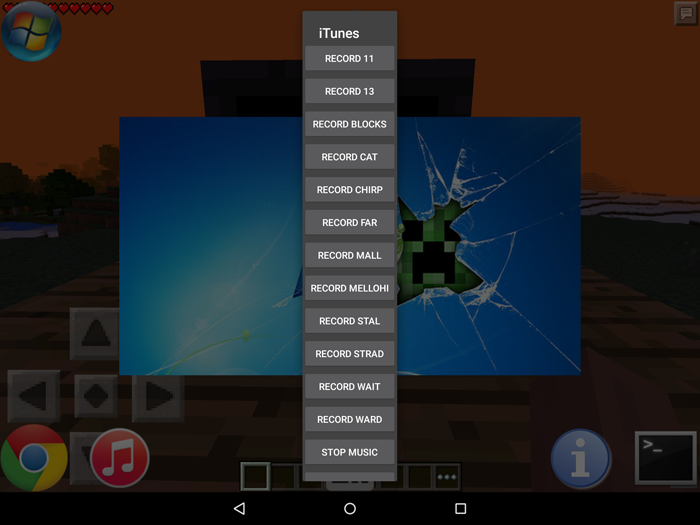 The calculator can do simple calculations such as x, + and -.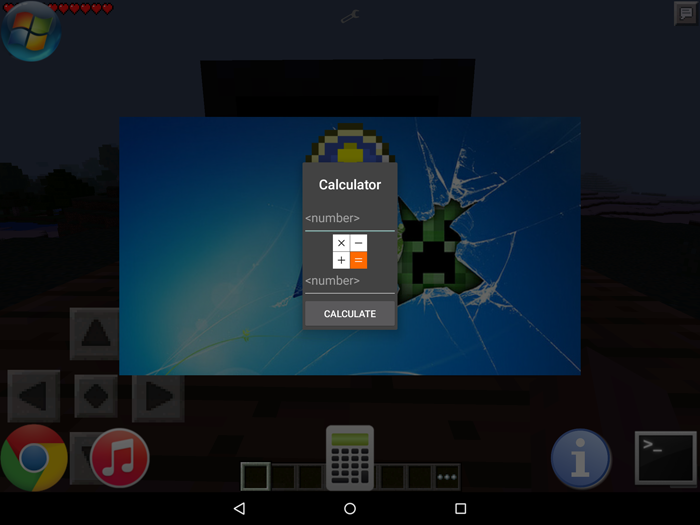 The information application will display basic information about the current version of the Minecraft computer.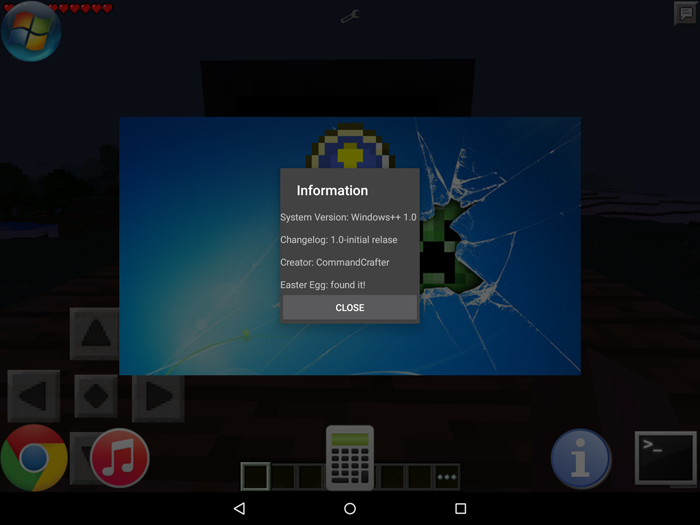 The terminal application offers four different commands which you can type in:
switch off
reboot
screenshot
easter egg (type "easter egg" and you will see what happens, we don't want to spoil the surprise!)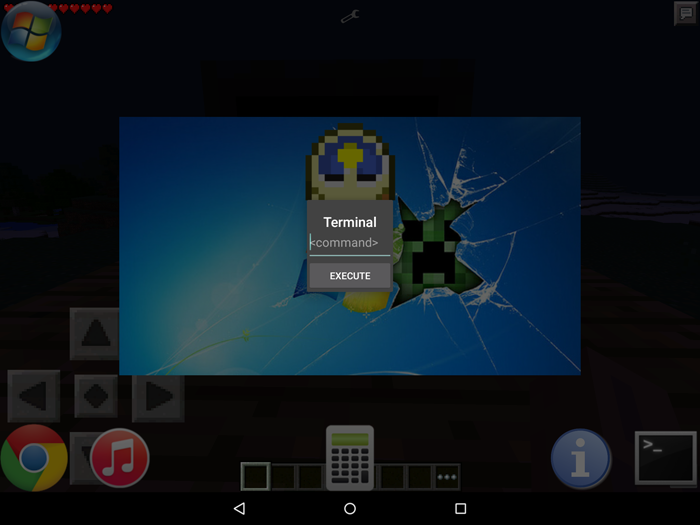 Tap on the Windows icon in the top-left corner to get the option to switch off the computer.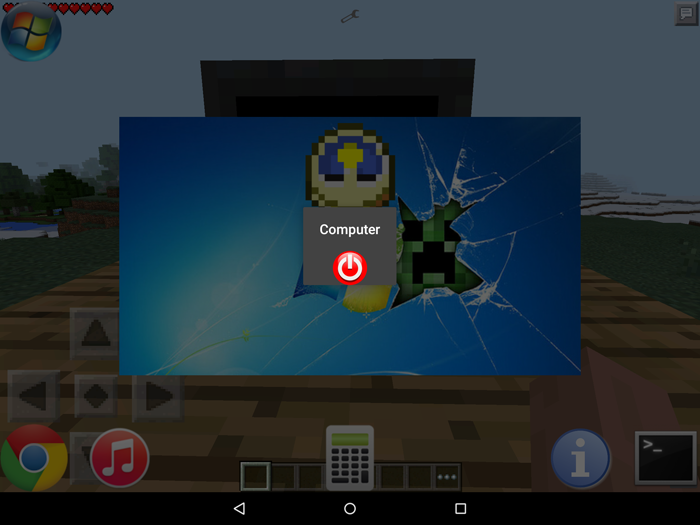 Important Install Note
Move Advanced-Computer-Mod-Sounds from the downloaded zip file to /storage/emulated/0/games/com.mojang/.