The AgameR MoreOptions PE mod adds a comprehensive graphical options interface to the game from which you can access many new features in Minecraft PE.
Some of the new features include X-ray vision, walking through walls, setting your health to infinite, add items to your inventory, morphing and a lot more.
Creator: peacestorm, Twitter Account
A full list of all features available in the mod can be found further down. But let's have a look at some of the key features that make this mod absolutely amazing.
X-Ray
The X-ray feature is the most groundbreaking feature in our opinion. To use it you will first need to toggle it on in the GUI. Then break a block in the ground to turn X-ray on for that particular area. As you can see in the image below, a set section around the player is turned into a transparent color letting us see through the ground.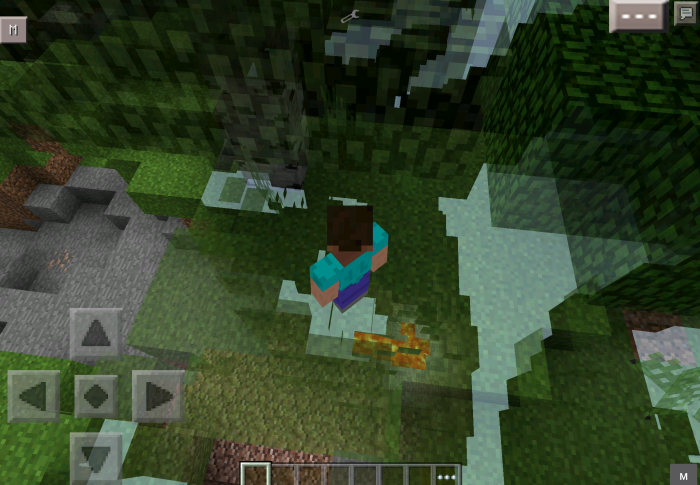 Walk Through Walls
This feature allows you to become intangible and a little alike Shadowcat in the X-Men series as you'll be able to walk through walls just as she can.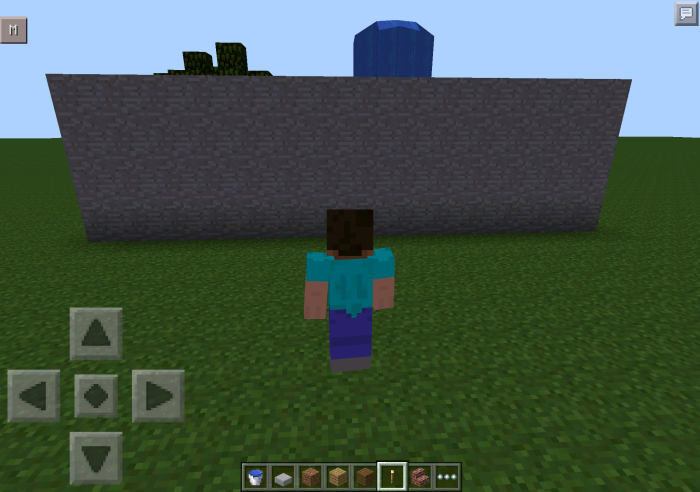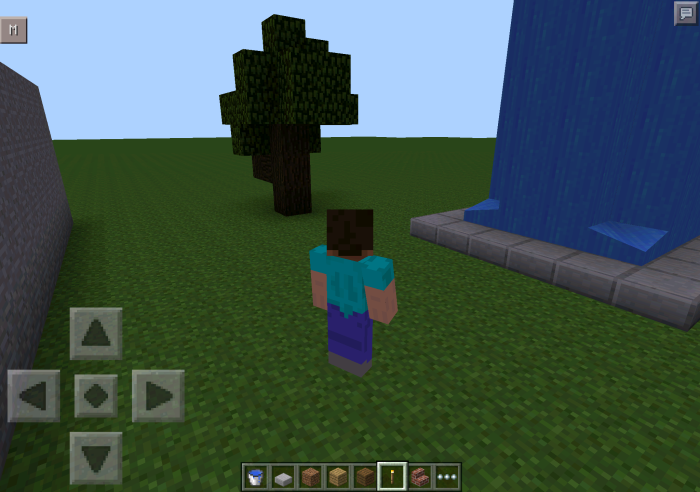 Morphing
This feature lets you shapeshift into any type of mob found in Minecraft Pocket Edition. It's a really fun part of the mod to be able to turn into a pink pig or a villager. You can still place and break blocks. The only difference is how your player character looks like.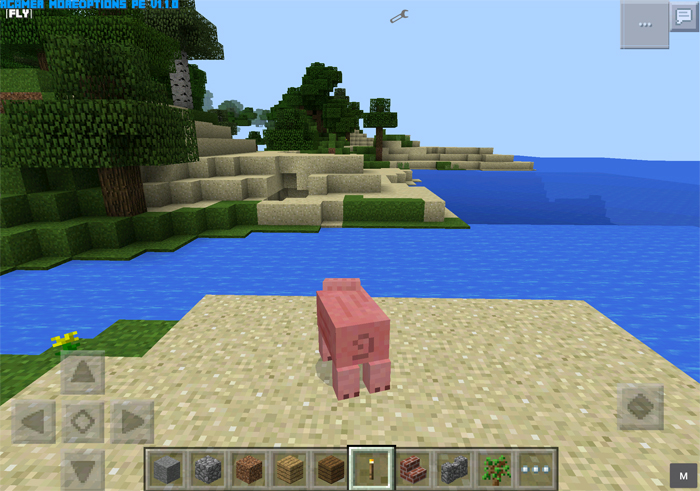 Add Item to Inventory
In a sense the MoreOptions PE mod is a lot like the Toolbox mod but with a greater focus on options and settings rather than items and blocks. Still, it does have a feature which allows you to give yourself specific item/block IDs.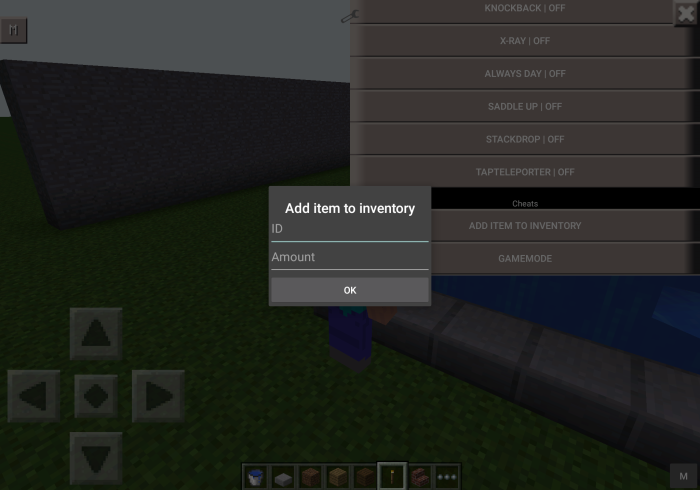 All Features
All the following features can be enabled/disabled at your own will through an easy to use custom graphical user interface.
Walk through blocks
Attack damage
Fly
Morphing (Player Customizing)
Trails
Panic button (turns everything off)
Skin Viewer
Set entitles on fire
Gamespeed x2
Tapspammer
Sneaking
Zoom
Show coords
Instamine
Instaheal
Knockback
X-Ray
Always day
Saddle up
Stackdrop
Tap teleporter
Add item to inventory
Gamemode
Time
Jetpack
Highjump
Drone
Health
Tapnuker
Health indicators
Walk on liquids
Autoleave
Instafood
Derp
Add experience
Clear inventory
Weather
Effects
Web browser
PowerExplosions
AutoMine
Home cheat