Alex is a survivalist character in Minecraft. She is like a clone of Steve as she also fights monsters and gather foods and items in order to survive in a Minecraft world. In this Add-on, she acts similarly just like the players. She can be your friend, companion, or even more than that once you interacted to her. She can make your adventure more exciting and challenging while you are in Minecraft.
Features of Alex:
Identifier name – newmob:Alex
Doesn't replace any entity
Has own spawn egg
Has own summon command
Health: 20
Attacks monsters
Tameable
Regenerates health naturally every 100 seconds just like the player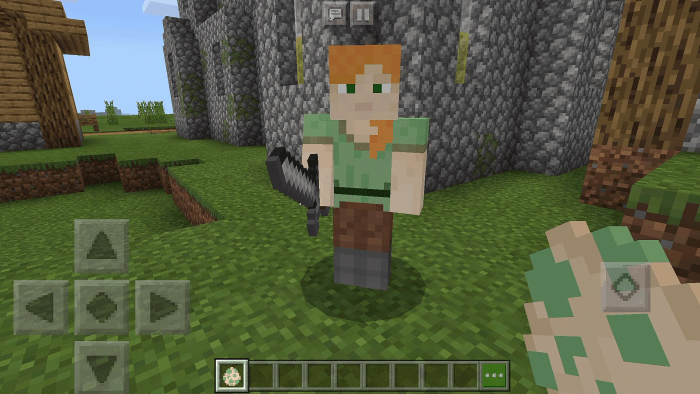 Different weapons Alex holds:
Alex holds different kinds of equipments. Once spawned, she has this equipments randomly equipped to her:
Alex without an equipment:
Alex with wooden sword:
Alex with stone sword:
Alex with iron sword:
Alex with golden sword:
Alex with diamond sword:
Alex with bow:
Shoots arrows like a skeleton
How to make Alex as your companion and friend:
You need to tame her using red flower or yellow flower.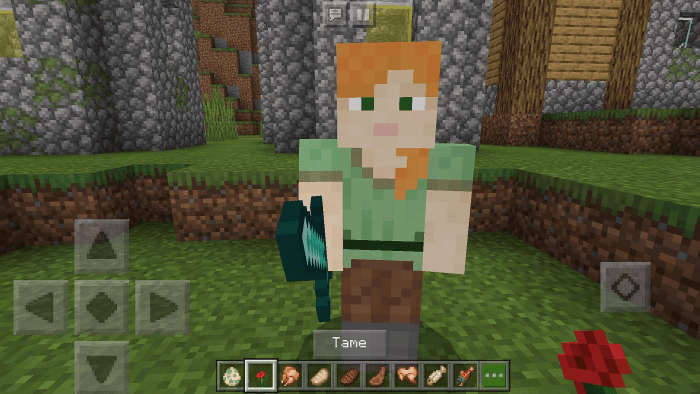 Once tamed, her health will be doubled which becomes 40.
Once tamed, you can heal her or regenerate her health by giving her a food. (Acceptable Foods: cooked chicken, cooked beef, cooked porkchop, cooked fish, cooked salmon, cooked rabbit, and cooked mutton)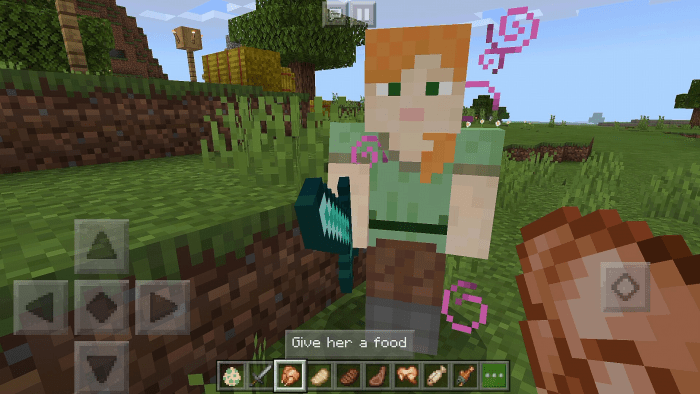 Once tamed, she will now follow you and she will help you to fight monsters.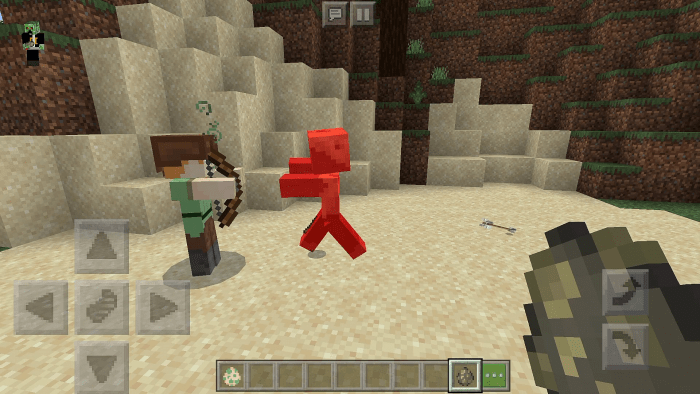 Once tamed, you can also make her follow you or make her stay.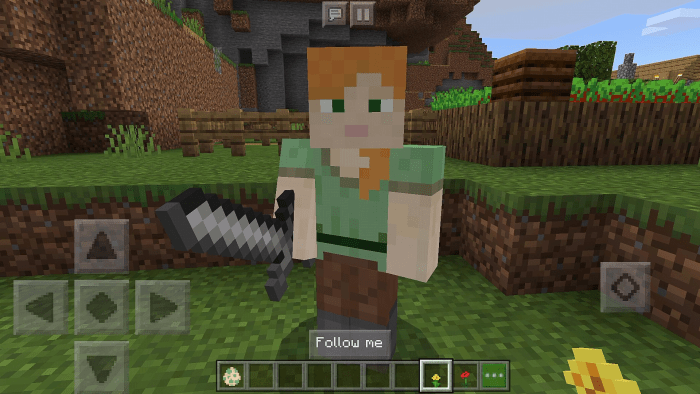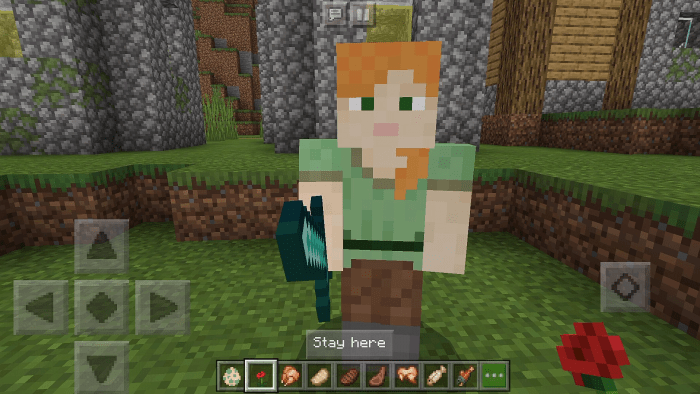 Video Showcase:


Installation
Download both resource pack and behaviour pack.
Apply both packs in your Minecraft world.
Create world.
Enjoy!
Downloads
Supported Minecraft versions
1.11