This addon replaces more than 10 items in-game with modern weapons which will give you lots of advantages when fighting other mobs. There are frag grenades (explosives), a sniper rifle and lots of different melee weapons such as a katana and a baseball bat. The addon is a nice upgrade if you are looking for something less medieval and more up-to-date with the latest technology.
Creator: AlexFirey1411, Twitter Account, Website
Which items are replaced?
The following items have been replaced by more powerful modern weapons or items.
Nuclear Bomb (TNT) – Causes a huge explosion and fire
Suppressed Sniper Rifle (Bow) – More powerful than the bow, better precision
Lighter (Flint & Steel)
Karambit (Melee Weapon) (Bugged model)
Combat Knife (Melee Weapon) (Bugged model)
Katana (Melee Weapon) (Bugged model)
Weak Knife (Melee Weapon) (Bugged model)
Frag Grenade (Throwable item)
Some of the splash potions have been replaced too.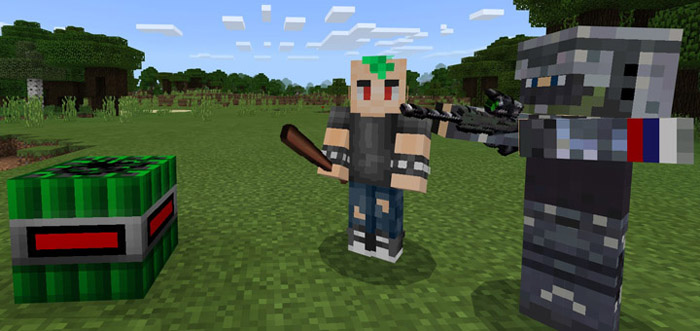 The frag grenade is really useful if you want to cause damage to a large group of mobs.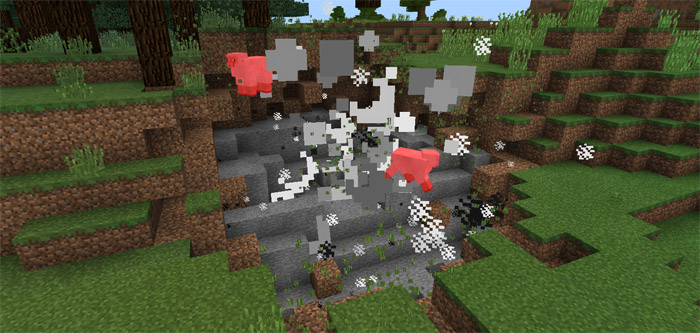 Installation
Activate the packs for a world in-game
You can get a .ZIP file for this addon here.