A detailed fan-made Minecraft adventure-Map based on the game 'Alien Isolation' by SEGA etc.
Because of true to detailed locations and lighting, ambient sound and tense storyline, this world provides a good recreation of the actual game.
For Minecraft Bedrock edition on mobile devices (like a mobile version of Alien Isolation:)  )
IMPORTANT: The map doesn't seem to work on x-box right now. You could try it out anyways, if you have knowledge about how to install mc maps on your own.
Additional Informations:
Survival/Horror Game with interesting Playthroug for about 6-10 hours
As best graphics as you can get with 16 x 16 Textures – Because of these Textures and no mods were used, you get creepy gameplay in Minecraft-style! The only downside: The alien has a stupid figure-like model…😟 But it's way more versatile, contollable and reliable as any Xenomorph-Mod!
The ambient sound-pack actually causes 98% of the required storage (45 MB). If you don't willing such an downlod-size, you can play without Sound-Texturepack or without 'Graphic'-Texturepack. Keep in mind: both Texture packs don't influence the Minecraft-style as much, but make the map much more ambient. A reduced version of the map (without soundtrack =10 MB) you can get on Planet-Minecraft.com.
Play the 'tutorial' before starting the campaign. To be able to play again, copy the world after the 'tutorial'…
Sorry, that I was only able to build the first half of the game so far, but I have invested incredible amounts of time into it. Now it's time for living again🙂 The map should be fun anyways.
If the link doesn't work, 'manually' visit the website MCPE DL and search for Alien Isolation…
Inventar:
Map, Locations and Storyline: nearly 1:1 with little reduction you may not even notice (only the relationship between Axel and Ripley is very different and reduced) -more detailed overview at a terminal in the tutorial-seqence IN GAME
Crafting system: throw the required items (Compound-B, Ethanol etc.) in front of you on the ground and you get the build item (without Flashbang and Pipe bomb!) + Crafting system without scrab
During the storyline you will also get:
-Flashlight (needs Batteries) and Batteries
-Blueprints (for five different items)
-Maintenance Jack
-Revolver (needs Ammo) and Ammo
-Motion Tracker
-Cutting Torches
-Flamethrower (needs Fuel) and Fuel
etc.
Help:
If you never watched/played the real game and don't know how to continue, you could watch the matching parts on YouTube of the ACTUAL GAME. It is literally the same Story. There you will identify how to continue!
You can also check websites about the real game solution how to solve your problem
But if you're always aware of your surroundings and read all the tasks and dialogues at least in your first play you should have no problem to go on!
You can try different Playthroughs:
f.e. reaching the fright lift in Gemini-Exoplanet-Solutions without killing anyone
Additionally there are some hidden actions:
f.e. After saving in the Coolant Floor (Medical facility) take the elevator back to San Christobal and check for some people left (Sedation Ward??!)
Maybe I will add an update with the added Project KG 348 to bring this half to an acceptable end at some point!
Good luck and entertainment!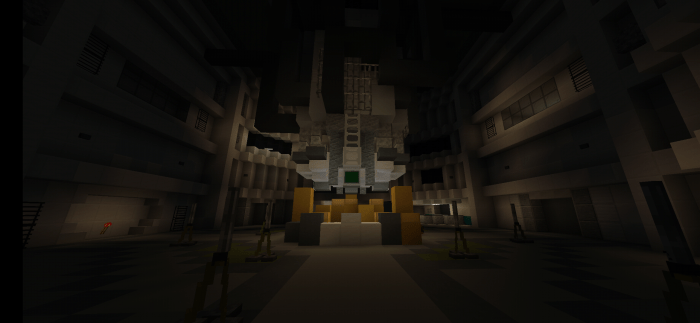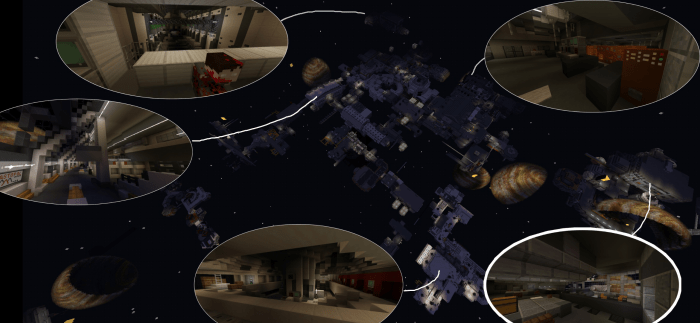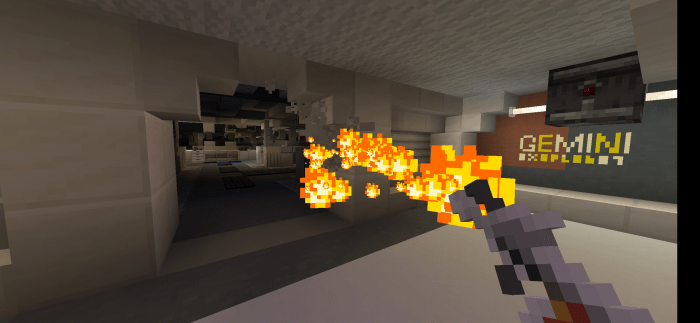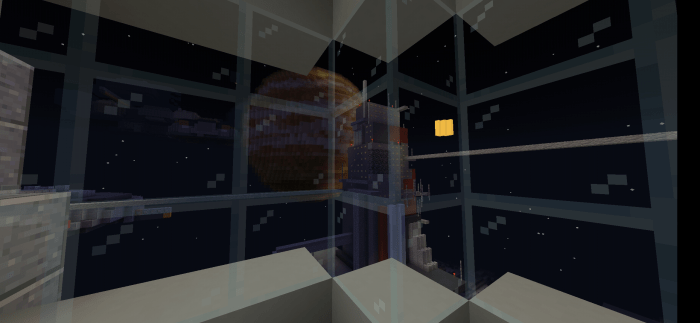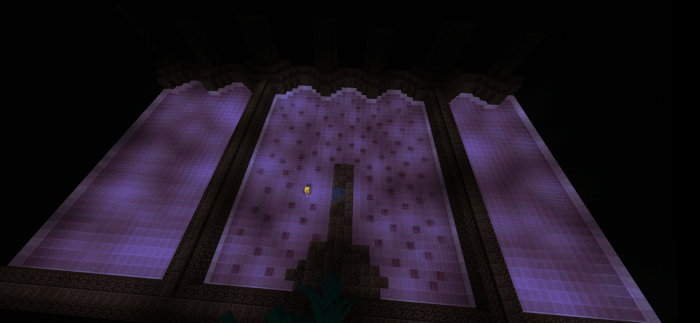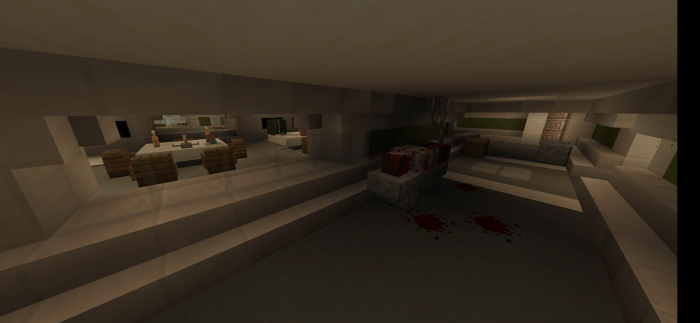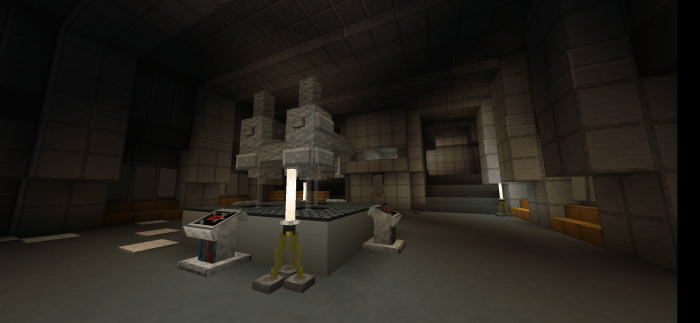 Updated description, improved overview and informations. More detailed Installation description
Added a few more pictures and more information in description
Installation
If the Website doesn't do it itself (with the .mcworld-download):
1. Unzip .zip (PDaQXvTKAQA=.zip)
2.move the file into the minecraftWorlds folder? (games > com.mojang > minecraftWorlds)
3.If there's an folder inside that world-folder-file with the same name (PDaQXv...), move the PDaQX...-folder from inside out of the first PDaQX...-folder. That's the actual World folder. You may have to delete the empty PDaQX...-folder before moving the previously inner folder in the minecraftWorlds folder, because there can't be two folders with the same name next to each other.  :)) 
For Questions (installation/copyright/...) please comment 
Downloads
Supported Minecraft versions
1.16