This is a custom space themed texture pack which includes everything you may need to build a cool space map. All weapons have new textures (such as the phaser blaster). There is also a custom spacesuit and two new alien mobs. Also the glowstone is completely redesigned to look more alien-like. It's quite useful if you're looking for some more space themed graphics.
Creator: Kidsource, Twitter Account
Updated: 28 May, 2018 (read changelog)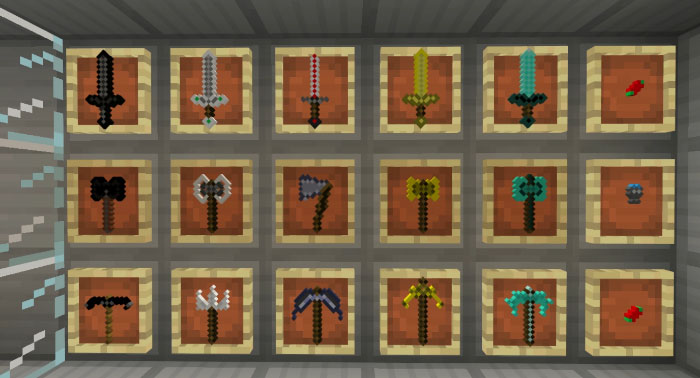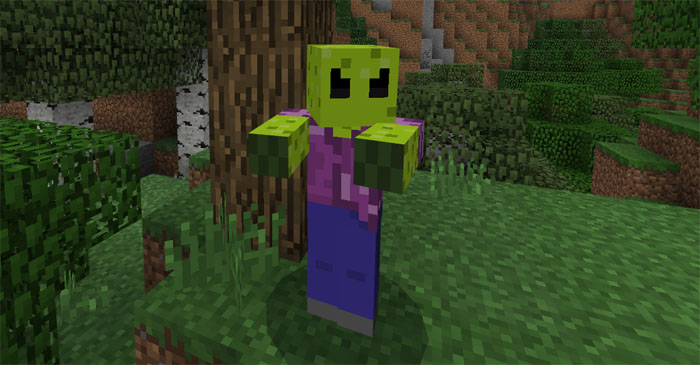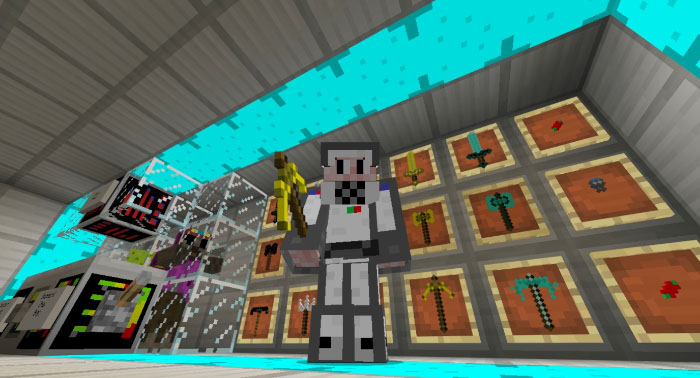 Features
Spacesuit
New textures for the blocks (e.g. control panels)
Custom ladder and sign textures
New textures for two alien mobs
70+ custom space themed items
All villagers are customized
And more!
Trailer
Changelog
Now over 70 custom space themed items in this pack.
Added several new control panel and space themed blocks.
All villagers have been customized.
Six new passive alien mobs have been added, like the space chicken and one eyed Martian cow.
One new neutral alien mob has been added.
Two new hostile alien mobs have been added, for a total now of four.
Tweaked the design of a few custom tools and weapons.
Installation
Start Minecraft
Settings > Global Resources > Activate the pack