The Minecraft Addon Almost Vanilla is an addon that aims to improve on the vanilla experience. The contents of the addon add vanilla like features while still being unique so you can have fun without it feeling out of place. The addon adds 29 new blocks, 24 new items, 21 new mobs, 2 new sets of armor, one new biome and one Boss Mob. You can find more information on it on the Wiki.
Generation adds hornfels in the mountains as a new stone block, there is also a new sub-biome called Lush Desert which adds palm trees and oases, additionally in the deserts have sandstone in place of normal stone and have variants of sandstone for the ores. In the swamp biome the old trees are replaced with new mangrove trees. Lastly you will find custom structures that are placed throughout the world.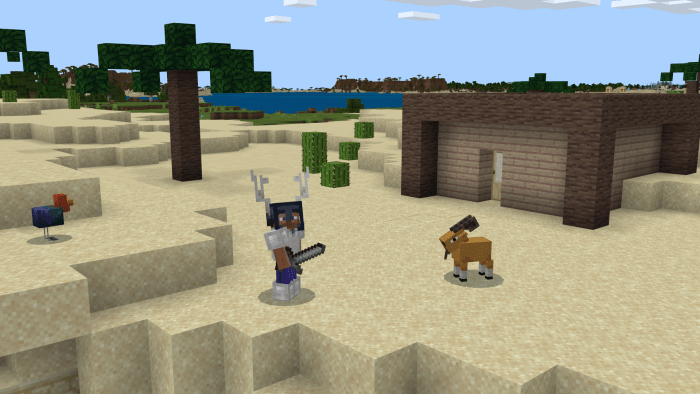 There are 22 new mobs including a New Boss mob called the Cursed Blaze. Many of these mobs may add ambience to the biomes or make the biome more livable, they may even help you craft some powerful items!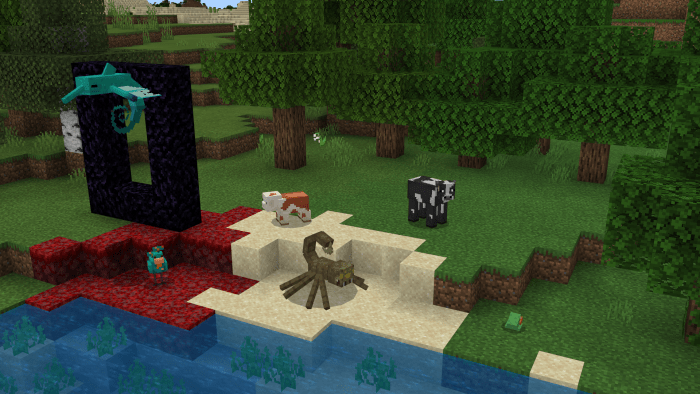 Two mobs will help you make new sets called the Elk Helmet and the Hound Skull, but what do they do?
The Boss Mob is called the Cursed Blaze, it has two phases, it isn't as strong as a wither and is a mob you would probably face after you find your first diamonds. It can fly, shoot projectiles, use its shield like legs to stop bow spam and summon soul hounds.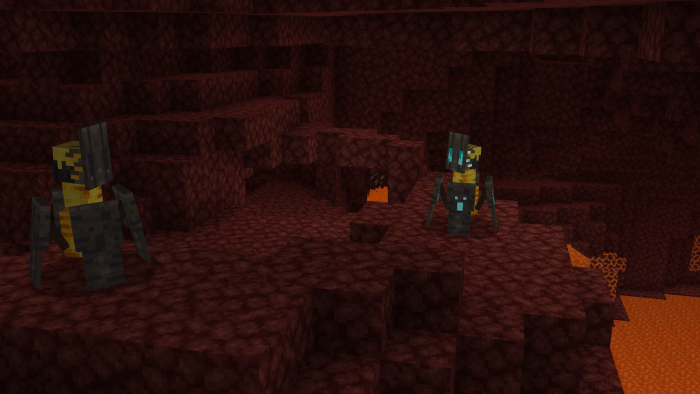 And that's the Almost Vanilla addon, but what about the Future? Almost Vanilla will still be updated in the future now with themed updates that focus on specific bits of the game, and The next Major Update will focus on Difficulty, specifically hard mode and making mobs more intelligent, as well as building on mob lore! Follow me on Twitter for more updates. The next major update will be out in late November.
You can support me on Patreon! it comes with tiered benefits and supports me, the creator!
Next Update is called the Mob Update:
Makes mobs more intelligent
More lore for mobs
Mob factions as well as being able to switch sides
Mob related blocks
New mob variants
Domestication of cattle
More!
In-between major updates there will likely be minor bug fixing updates in between.
Many Minor bug fixes
Ghasts attack the players correctly
Items are no longer replaced with bottle o' enchanting and hound skull
Changes to Palm forest
Installation
Turn on Experimental Gameplay!
Downloads
Supported Minecraft versions
1.16