Alternative textures for all gold items and blocks. I changed the gold textures of vanilla to look less yellow and more like gold. I think it still fits the vanilla style very well.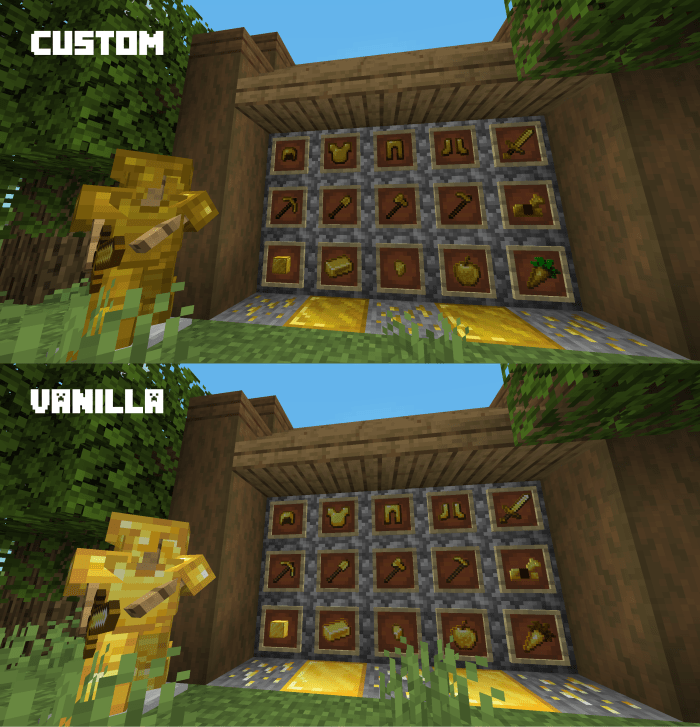 Unfortunately armor did not work because I forgot to change their file names to the bedrock format. Should be fixed now.
Apparently a lot of filenames are different from the java edition so a lot of them were not working. Should be fixed now.
Downloads
Supported Minecraft versions
1.12
1.13
1.14 (beta)
Resolution
16x