This PvP pack is a bundle of essentials that will improve your game play with better visibility and appearance of hundreds of textures with 16×16 pixel resolution. This pack is FPS friendly meaning it won't affect your game play or increase lag. The textures are similar to the default ones so if your new to texture packs, you will be able to identify each block with ease. Now lets dig in to some of the features that this pack includes!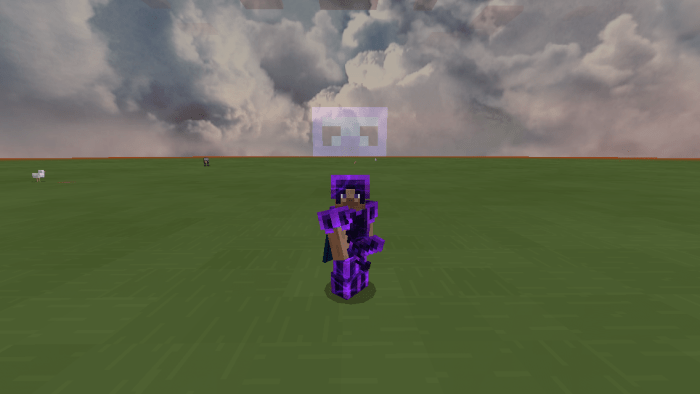 (Netherite Gear)
This texture pack replaces all diamond textures; Instead of blue, it is purple as seen in the images belows. Diamond ores-, blocks, diamonds, swords, tools and armor etc will display as purple. Please note that this pack is an edit so you may recognize some of the textures from another pack you may have used in the past, but I promise you that most of the textures are unique. Now let's get into some of the features!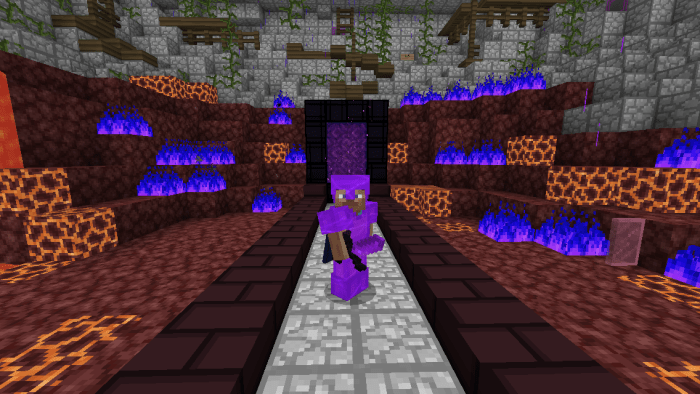 This Pack is updated to work with the newest version of Minecraft (1.16), including new items like netherite gear-, ingots, scrap, tools and weapons. You can see ancient debris on the outside of the nether quartz and nether gold in the image below. Browse the hotbar and view the textures of the netherite ingot and -scrap. Playing on pocket edition? Your GUI will look the thumbnails below. If you have been playing in the newest version for a while, you may have noticed a problem with the onscreen potion HUD. This pack includes a fix to this bug so you can tell what potion effect(s) you have without having to open you inventory.
This pack contains an feature that increases you water fog distance to twelve chunks (from the player) and infinite night vision allowing you to explore dark caves without torches or any light source. What about that annoying pumpkin blur? It is now fully transparent. The low fire design in the pack allows you to see every hing in the heat of the game, never missing the action!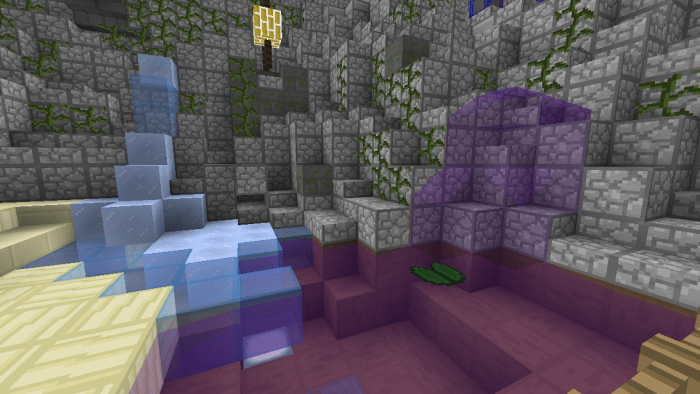 (Clear Water)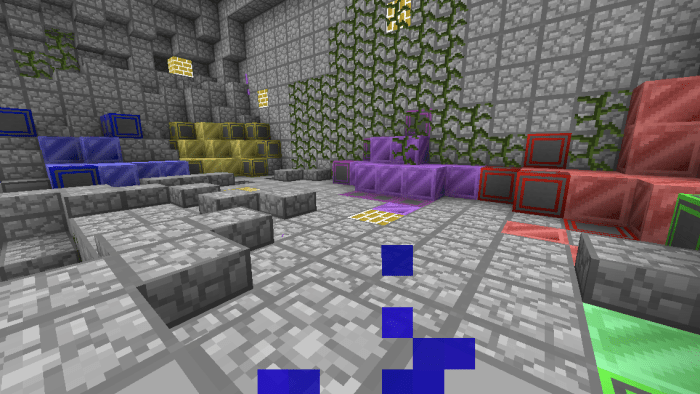 (Low fire)
I have also added extra critical hit particles to make it more obvious that you do one in the first place. Most packs include critical hit particles but you can hardly see them, especially if you are in a PvP encounter. Just another fun addon to enjoy!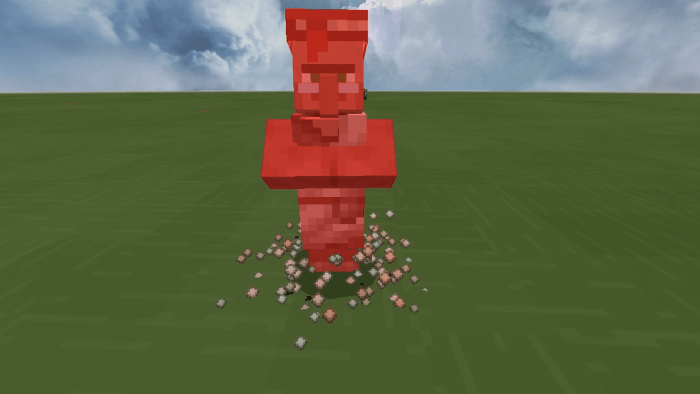 (A critical hit example)
Another feature included in this pack is the purple selection box. This makes it easier to tell which block you are targeting. There is also a custom item hover text that has a purple outline. And last but not least, if you are playing on pocket edition, there will be a player render in the top left of your screen.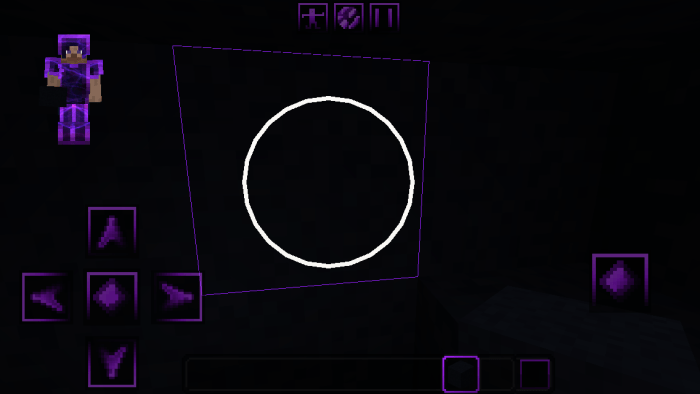 (Purple Block Outline)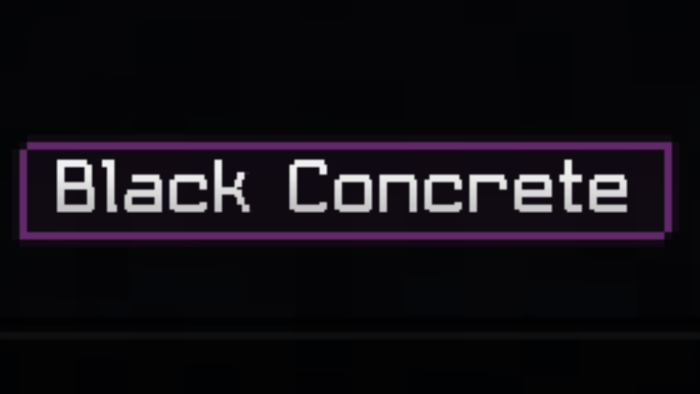 (Item Hover Text)
Some other features include-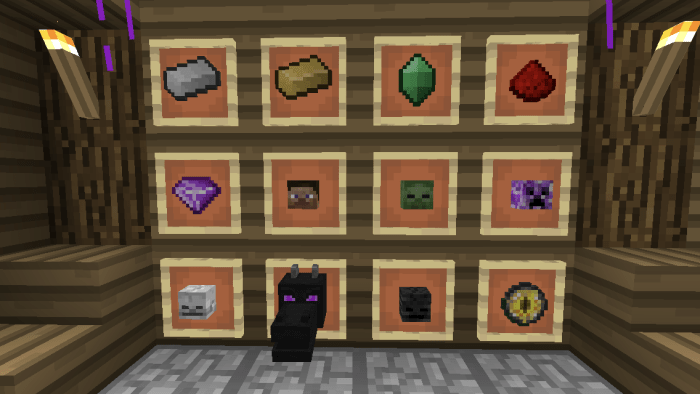 (Items)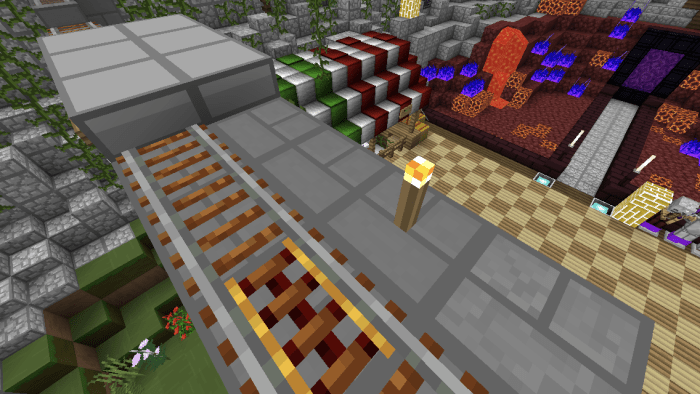 (Rail Texture)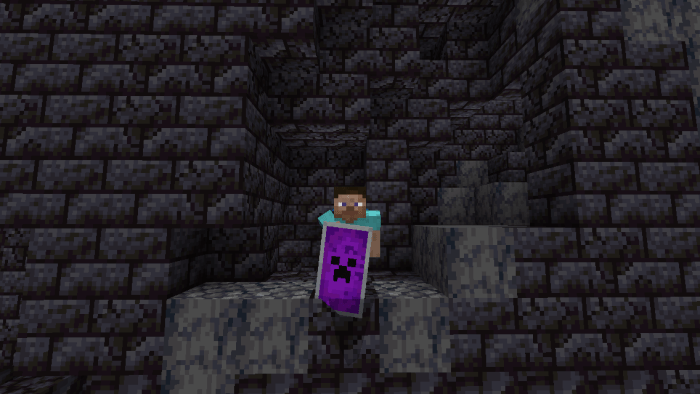 (Custom Shield)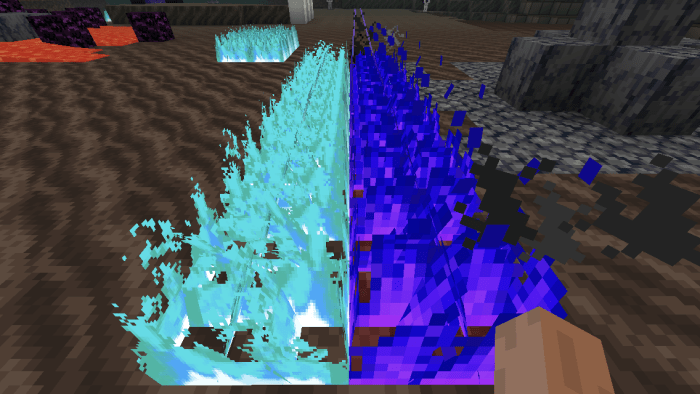 (Fire Textures)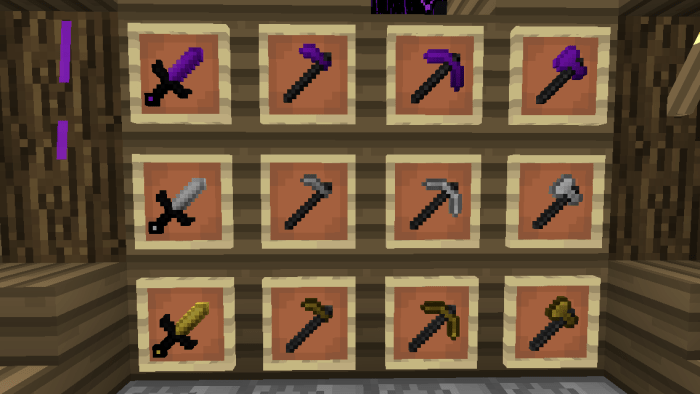 (Tools and Weapons)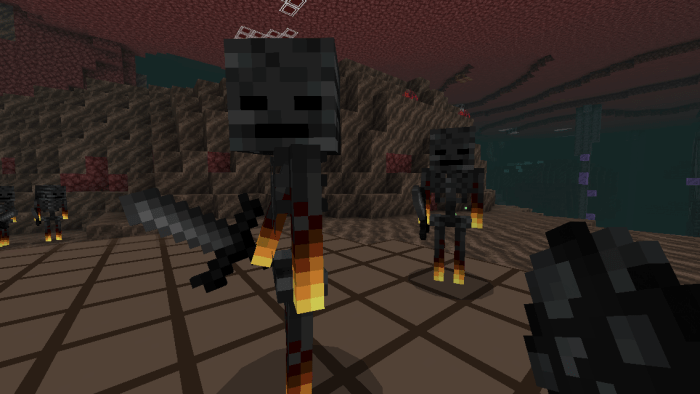 (A Mob Texture)
Made for 1.16 (includes new 1.16 textures):
-Netherite Gear
-Ancient Debris, netherite Ingot, netherite scrap
-Some other 1.16 textures including new wood types 
Made for 1.16, may be updated if a newer version on Minecraft is released.
Current Version 1.16.
Installation
Click the download link
You will be taken to adf.ly
If you don't know how to pass adf.ly, there are lots of youtube tutorials out there
Once you've passed adf.ly, you will be taken to Mediafire
Please chose the version you are playing on (If you are on Xbox, please chose the windows 10 download)
Import pack to Minecraft!
Downloads
Supported Minecraft versions
1.16
Resolution
16x