Among us has become really popular lately. So we decided to create a map and addon from it. Thats right its 2 in a price of 1! So Download it now to add it to your minecraft game and have a first person experience.
Thanks to Innersloth for an amazing game.
■ MAP
Among us is a game of deception where crewmates find 1, 2, or 3 impostors among them.
Our team Built The among us map "The Skeld" and "Mira HQ" unto minecraft.
DISCLAIMER
THIS IS ONLY A CREATION MAP NO AMONG US GAMEPLAY INCLUDED!
■ ADDON
It adds all 12 available colored player characters from the game that you could transform into you can get it from the creative inventory.
To revert back simply use /function remove
To remove all dead bodies around the map simply use /function remove_dead
•Known Bugs
Moving animation doesn't play when becoming one but on other players perspective its playing fine.
A big shadow appears below the player's feet whem transforming
Previews:
Skeld Top View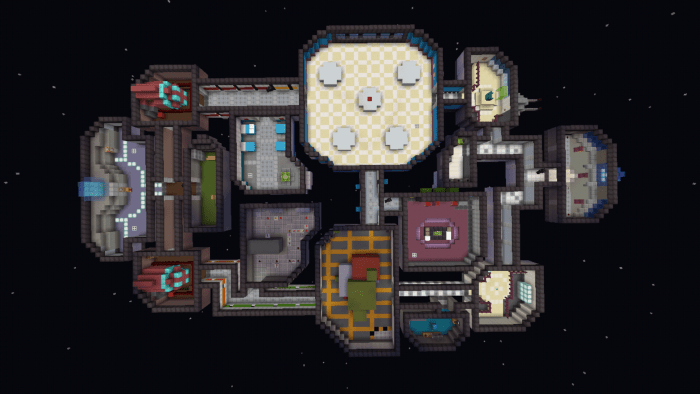 Reactor – Skeld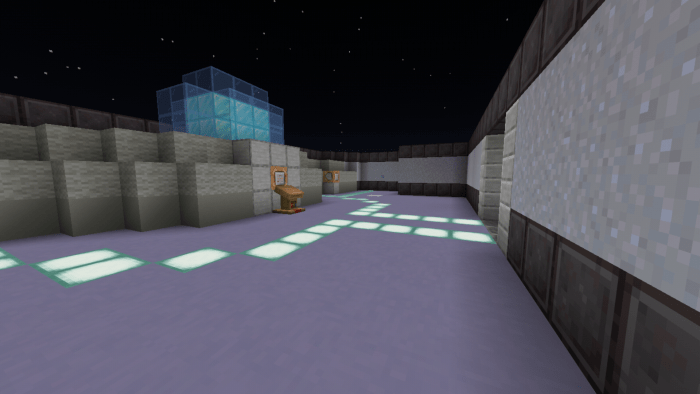 Cafeteria -Skeld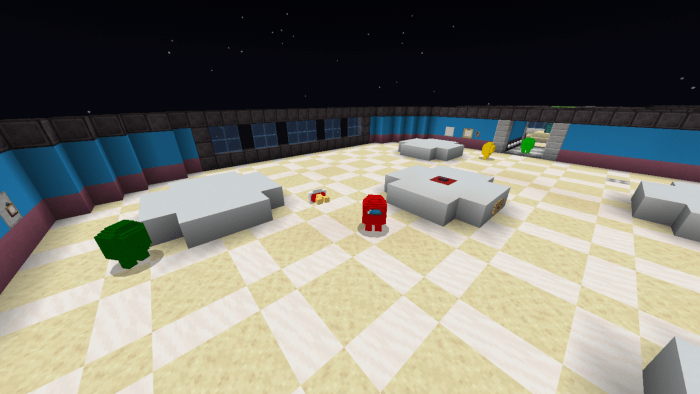 MedBay -Skeld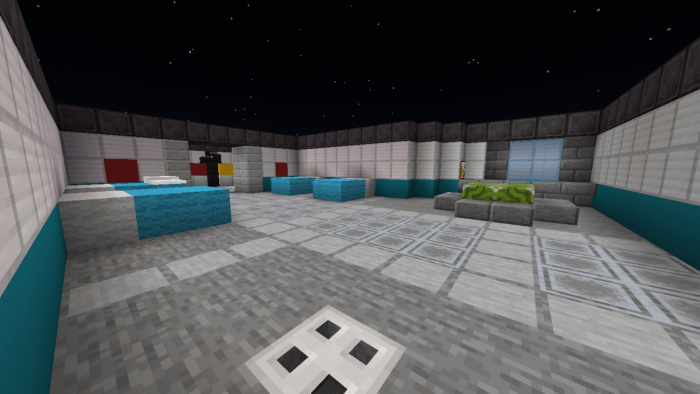 Top View-Mira HQ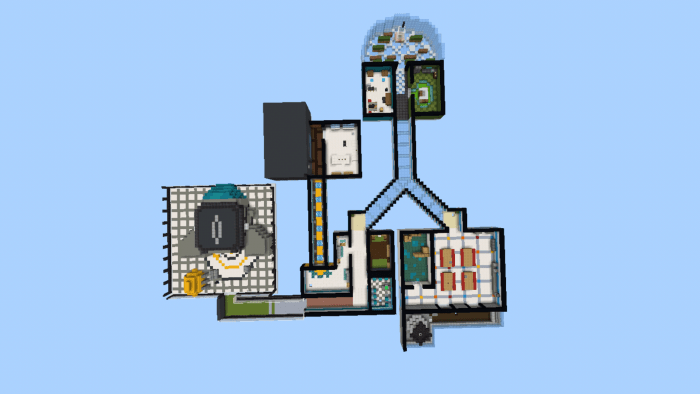 Reactor-Mira HQ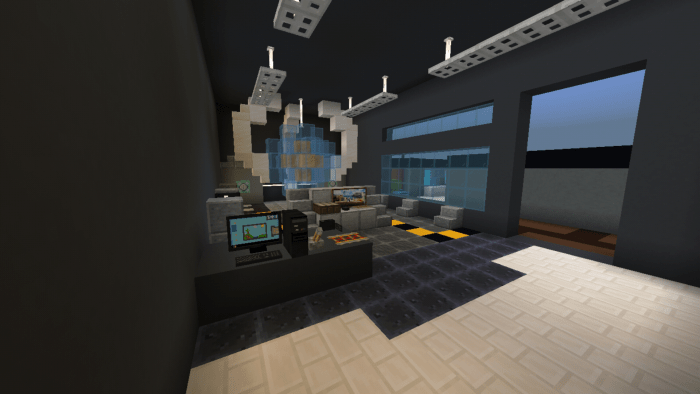 Green House-Mira HQ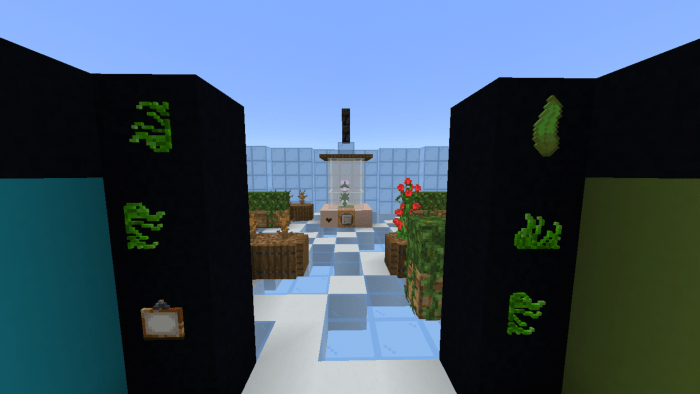 Office-Mira HQ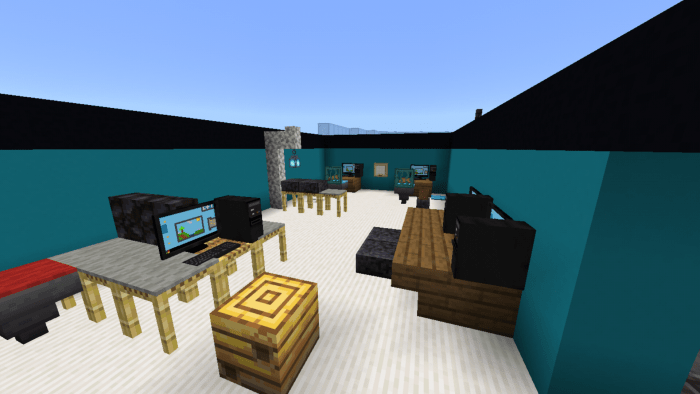 Lobby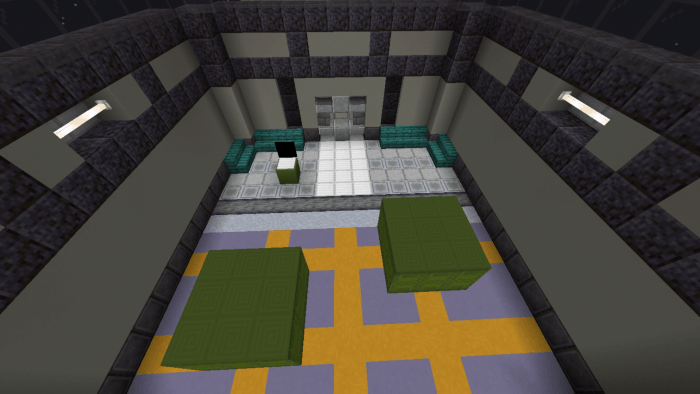 Credits:
ESG TEAM
ItzGamerBonez
ItzSkelebonez
Tiny Bonez
Bjorn
Nexus
ItsKingEric
For suggestions just comment down below.
TERMS OF USE:
DON'T POST THIS ON OTHER SITES WITHOUT MY PERMISSION.
DON'T SHOWCASE THIS ON YOUTUBE WITHOUT CREDITS TO ME OR CLAIMING THIS AS YOUR OWN AND IF YOU DO SHOWCASE THIS PLEASE DIRECT THEM TO MCPEDL DON'T CREATE MONETIZED LINK AND EARN FROM THIS.
YOU CAN CREATE A GAMEPLAY OUT OF THIS MAP BE SURE TO LEAVE CREDIT TO ITS CREATORS.
Note:
If you're experiencing bugs with this map/addon please make sure to report those bugs unto the comments down below.
Sorry for the adf.ly on the links I need to have some earnings due to the situation now hope you understand.
Added Mira HQ
Changed teleporting system to prevent multiple players teleporting at the same time.
Addon not updated. The Addon in the map used has the same UUID's and version but their contents are different because we used a little custom stuff for aesthetics.
Updated map lighting for players playing 0 brightness.
Updated functions not working on lime character.
(Sorry about the derp just recently found out by my brother)
Removed a free roaming red character in the map.
Installation
To those who Downloaded the previews version please go to the minecraft settings > Storage > Cached Data > Among us Addon then delete it when going to multiplayer sessions.
Downloads
Supported Minecraft versions
1.16