Do you love the most trending game in the app store? Well this is the time to bring them in Minecraft! 
Introducing! Among Us NPC. 
Enjoy the 5 colors of among us npc in your world , use them in making story or roleplay games!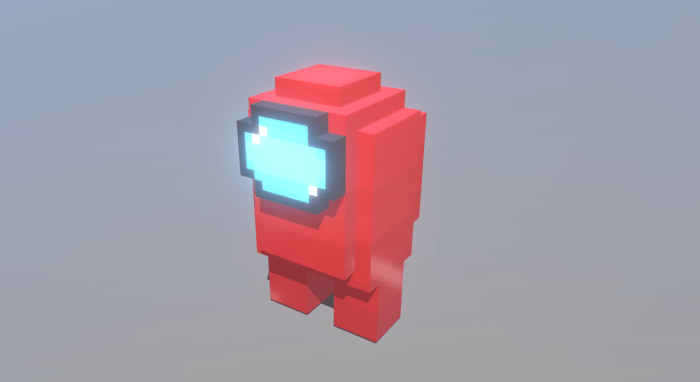 You can get this Among Us NPC by visiting your creative inventory in creative mode. Check the pictures for your refference.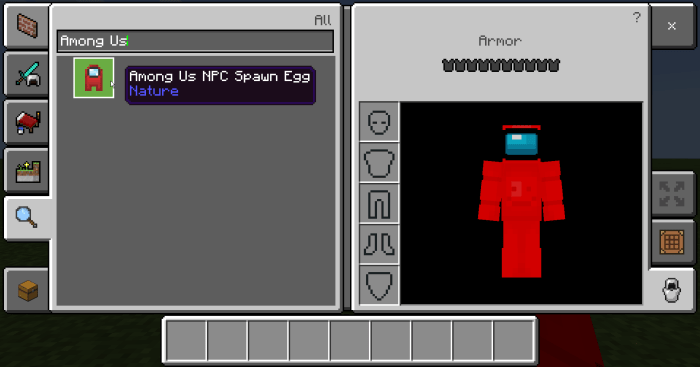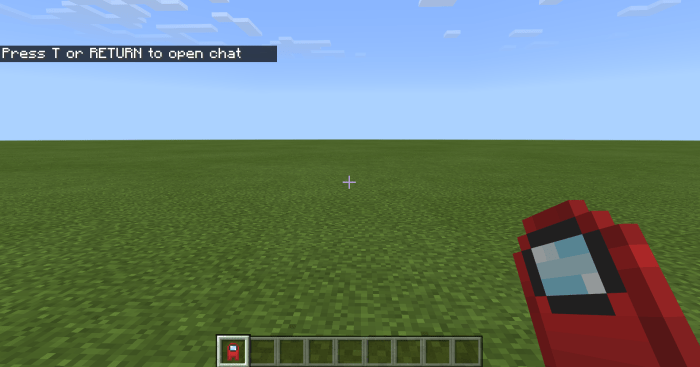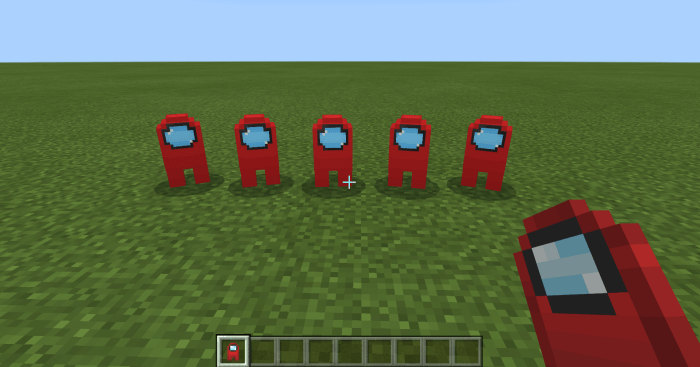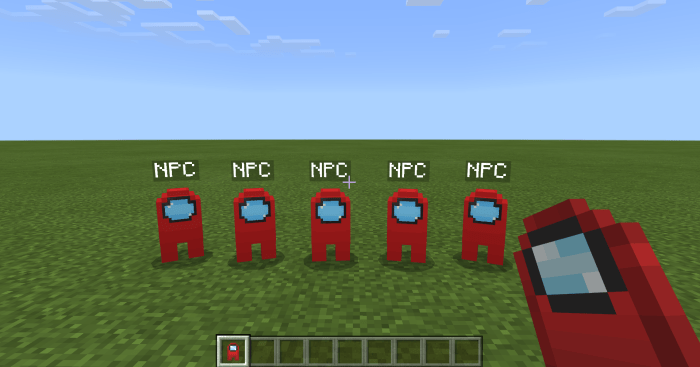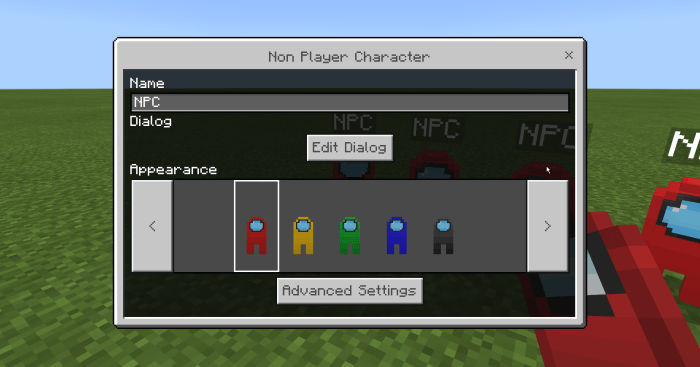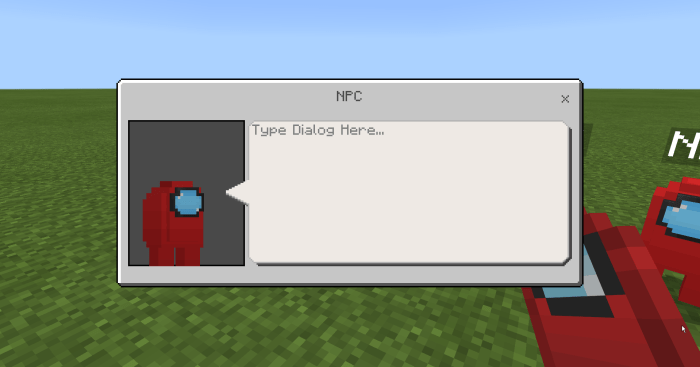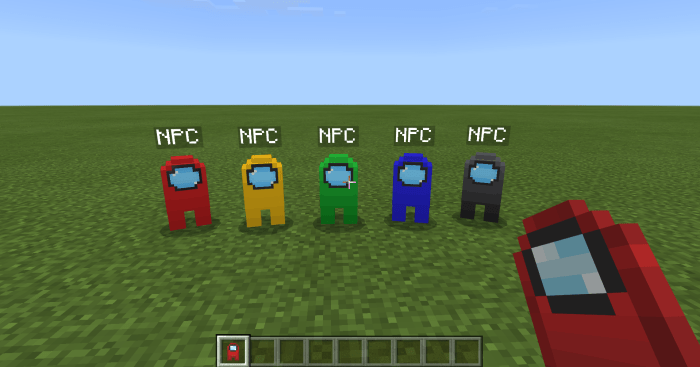 This npc is also summonable.
/summon rio:among_us
For the initial version , enjoy 5 different colors of among us.
More color will comes in the next Update.
Enjoy 🙂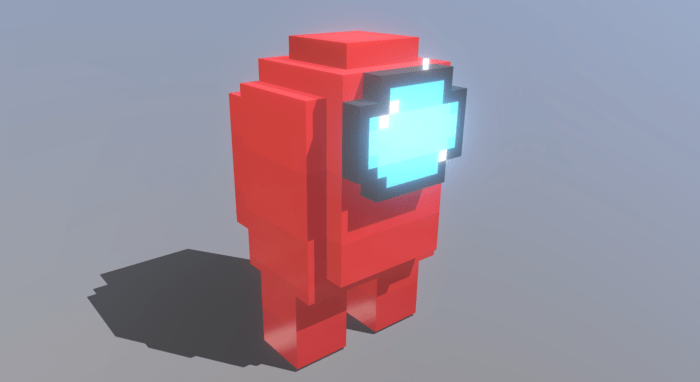 Like my works?
Contact [email protected]
DISCORD: rioeyo23#5405
Thank you 🙂
Installation
Just double click the mcaddon file and use minecraft as option for opening.
Downloads
Supported Minecraft versions
1.6