This texture pack changes ALL of the paintings in Minecraft to higher resolution anime related ones instead.
The art contained within the addon is not mine and was adapted as needed so it could be implemented into the game. This addon is not for profit.
WARNING: This resource pack IS NOT compatible with any other resource packs that make changes to paintings. Please also make sure to add this resource pack in at the TOP of the list for full functionality with other texture packs.
4x4 Block Paintings: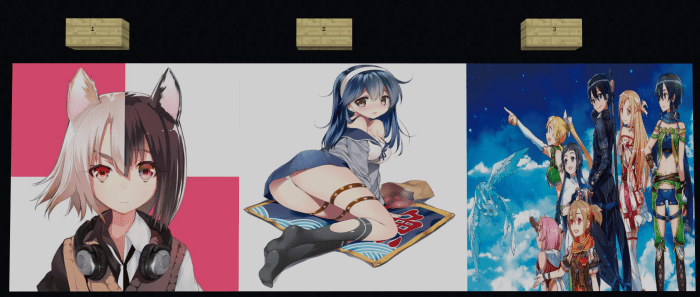 Character Unknown. Sorry :/
Ushio from Kantai Collection.
A Collection of Characters from Sword Art Online.
4x3 Block Paintings: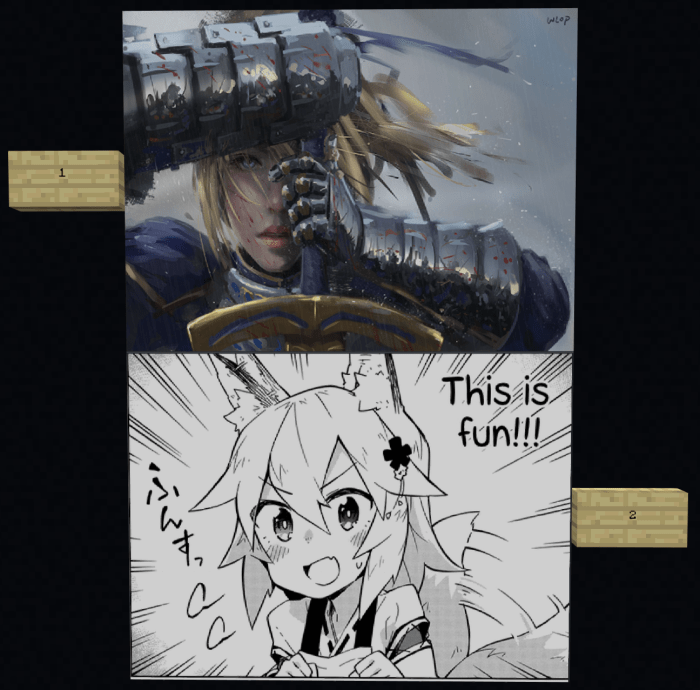 Saber from Fate Stay Night.
Senko from The Helpful Fox Senko-san.
4x2 Block Painting: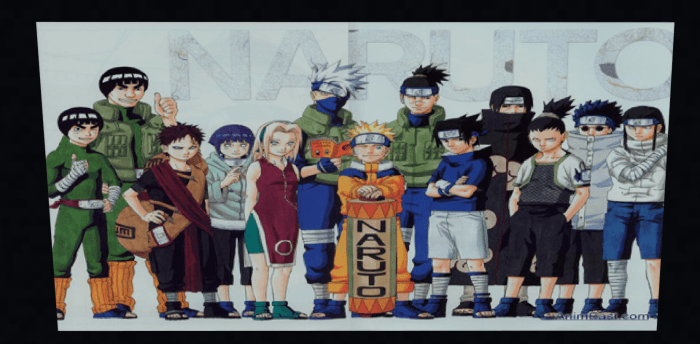 A Collection of Characters from Naruto.
2x2 Block Paintings: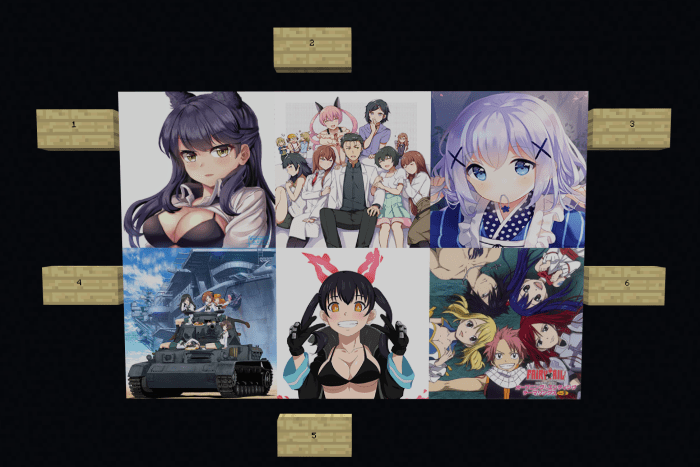 Atago from Azur Lane.
A Collection of Characters from Steins;Gate.
Chino Kafū from Is the order a rabbit?
A Collection of Characters from Girls Und Panzer.
Tamaki Kotatsu from Fire Force.
A Collection of Characters from Fairy Tail.
2x1 Block Paintings: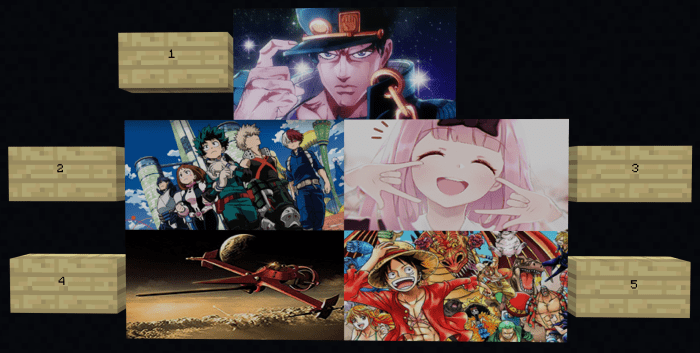 Jotaro Kujo from JoJo's Bizarre Adventure.
A Collection of Characters from My Hero Academia.
Chika Fujiwara from Kaguya-sama: Love is War.
The Swordfish II from Cowboy Bebop.
A Collection of Characters from One Piece.
1x2 Block Paintings: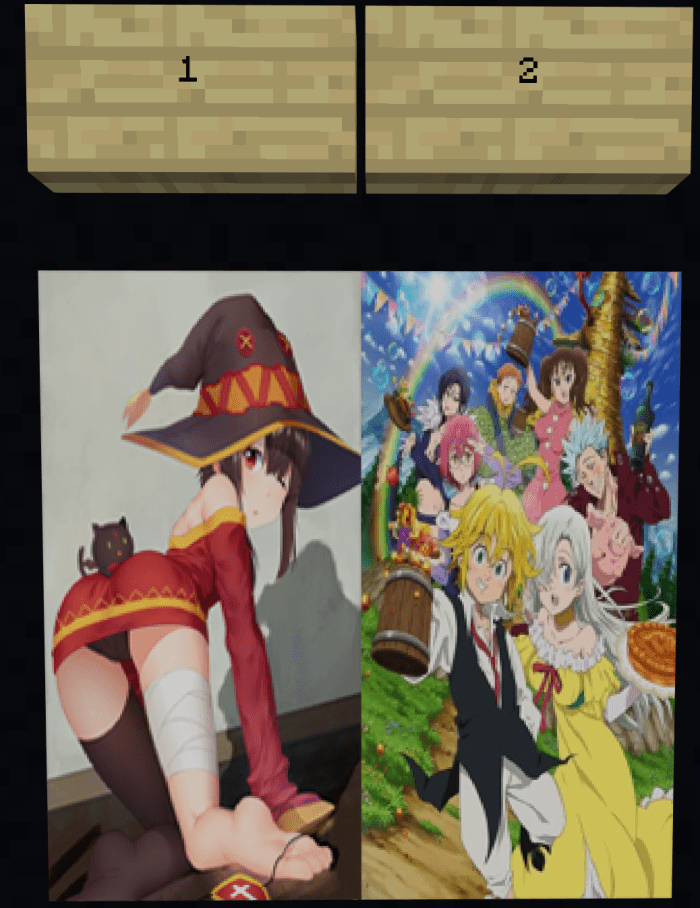 Megumin from Kono Subarashii Sekai ni Shukufuku wo!
A Collection of Characters from 7 Deadly Sins.
1x1 Block Paintings: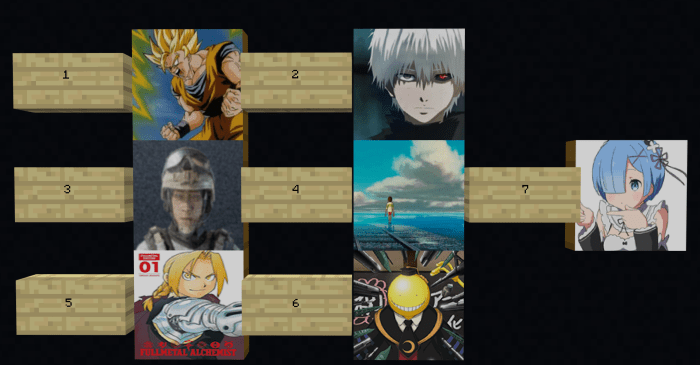 Goku from Dragon Ball Z.
Ken Kaneki from Tokyo Ghoul.
A Special Secret Character. 😉
Chihiro Ogino from Spirited Away.
Edward Elric from Fullmetal Alchemist.
Korosensei from Assassination Classroom.
Rem from Re:Zero.
Feel free to follow me on various social media @sgt_sauris --> Twitter and YouTube
Also please check out my other addons here! --> https://mcpedl.com/user/sgt_sauris/
This addon should work with any version of Minecraft Bedrock Edition that supports paintings past v1.13.0.
If you discover any bugs or have any issues with the resource pack, the best way to let me know is through a private message on Twitter. However, I will try and keep up with the comments here as best I can if you do report your issue below.
If you would like to see another Anime Paintings resource/mash-up pack feel free to reach out to me on Twitter, other social media, or comment below with suggestions for anime you'd like to see in it.
Or, if you just have a suggestion for another addon/resource pack entirely, feel free to let me know through any or all of the previously mentioned methods as well!
Hope you enjoy!
- Sgt
P.S.
If you want to help support me, feel free to donate here: https://www.paypal.me/SSauris.
Any amount is greatly appreciated 🙂
Select version for changelog:

Changelog
Removed content from MCPEDL post that is no longer relevant.
Removed old download files. Only the latest are now available. I apologize if this inconveniences anyone. Feel free to contact me if you would like one of the older files.
Added READ ME.txt to the pack with important information in it for other content creators/tinkerers who'd like to learn from my work.
Added new download files.
Updated file versions.
Changed UUIDs, again. Please CHANGE BOTH UUIDs in the manifest.json file if you make your own addon/resource pack by using someone else's work as a template!