The Ants Add-on changes the spiders to turn into much weaker insects. In that sense it's a great option for anyone who want some realism added to their game. But it also works nicely for anyone who want to more easily survive the nights as you won't have to fight off any giant spiders anymore.
Creator: Malachismash, Twitter Account
These little guys look similar to red ants but it's in fact cave spiders. If it wasn't for their eight legs it would be hard to tell the difference. This mod makes cave spiders smaller, more slow and weaker. You only need to hit them two times (using no weapons) to kill them.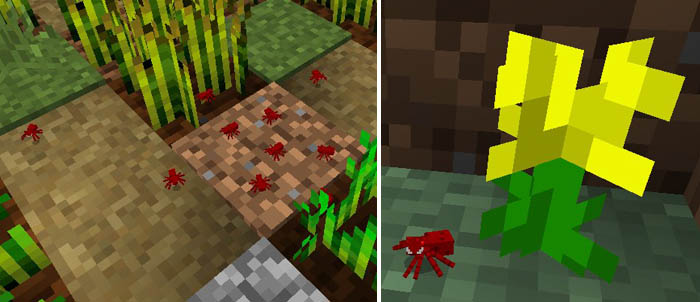 The normal spider is slightly larger than the red ants (or cave spiders). Due to its size it's also a little bit stronger. For example, it can be hit three times before being killed.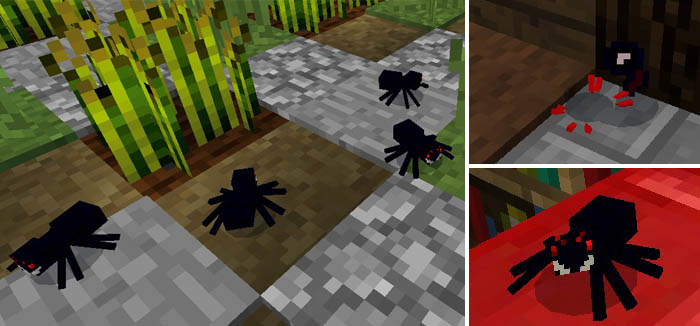 iOS / Android / Windows 10?
1. Click here to download resource pack .mcpack
2. Click to download behavior pack .mcpack
3. Don't forget to apply the packs for a world in-game
Download .ZIP: