The Aquatic Park is a big waterpark with lots of water slides and other fun structures. It's most likely inspired by real life waterparks that exists all over the world both.
If you have ever been to one of these in real life or would like to see how one might look like then enter this map and experience it for yourself.
Creator: Pandaranos
Here's an overview of the entire waterpark.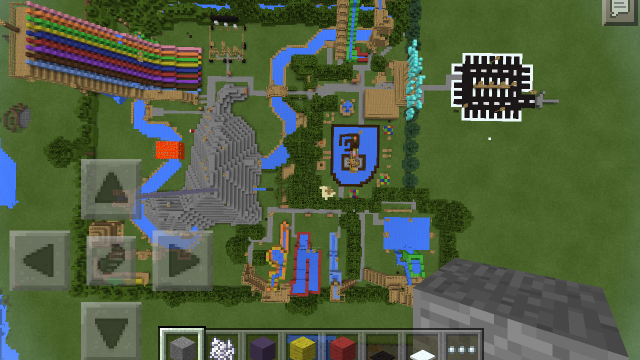 Lots of water sliders and diving towers.