Welcome one and all to ta new burn-it style minigame map from the Electric Uprise team! (namely brothers Xwing1O1 and Sam020). Play in not one, not 3, but 8 different characters (but 4 different experiences, since there's 2 each, you get?)
note: I am not a part of the marketplace team, PixelOneUp, at this moment (typed on Monday June 15th 2019) [but I hope to join soon]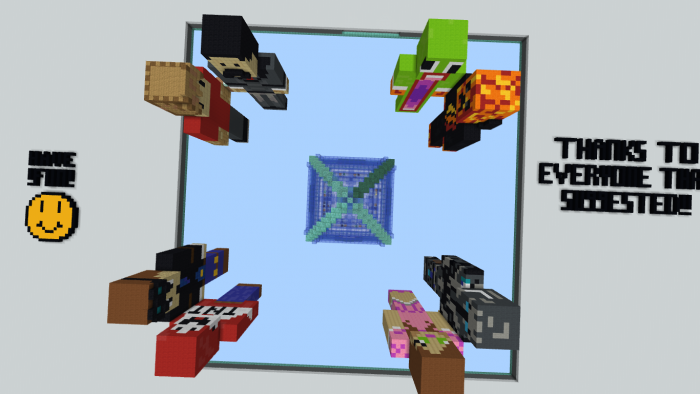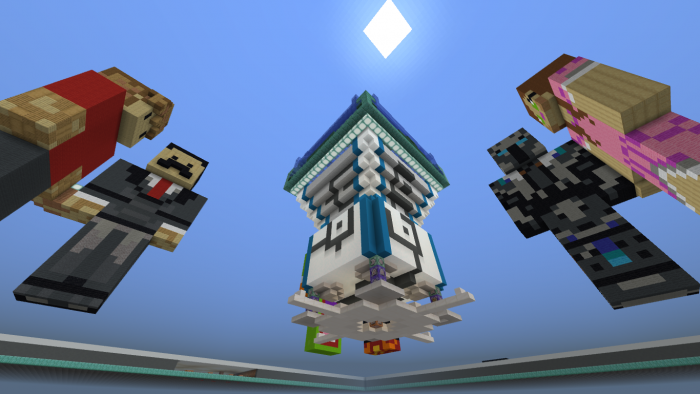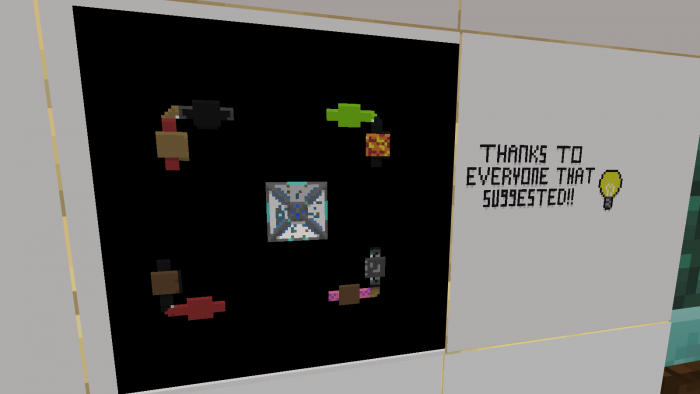 all IGNs: MumboJumbo, Grian, DanTDM, ExplodingTNT, GameingWithJen, PopularMMOs, PrestonPlays and UnspeakableGaming
Made with love, and country music – EU Team
----------------------------------------
Installation
For zip installation: (0 is main internal storage)
1> open file explorer and find zip file (probably 0/downloads)
2>set to copy
3>copy to 0/games>com.mojang>MinecraftWorlds>paste here.
4>open/restart game
NOTE: storage location must be set to external!
Also the zip folder may have another folder in it, which has the actual files. If so copy the inside folder to the the MinecraftWorlds folder.
mcworld note: some devices (like android, idk about ios) don't recognize mcworld as a minecraft file, so you may have to get the zip file. Windows 10 does not seem to have this problem.
Downloads
Supported Minecraft versions
1.10
1.11
1.12
1.13
1.9