This complement add too many domables and non-domables entities, but not only that but also an extensive amount of items that will help you and add more experience to your world
This addon adds a gigantic amount of creatures, you can also tame a large part of them and some you can mount.
Twitter:ArkcraftOficial-Please put this account as creator of this addon
Youtube:Arkcraft Oficial Channel
Facebook:Arkcraft Facebook
This addon was created by Alex587 and Copperlord44 we also receive help from these people for whom we want to thank them:
Alejandrito2
Copperlord44
Cetaboierick
_Nikolai
Brexit
Cermet Head
CB
Use the direct link to this page, if you do not respect this rule, pay attention to the consequences.
Do not upload our plugin to pages without our authorization, otherwise be aware of the consequences
This Add-on adds more than 10 entities with unique abilities to your minecraft
and also new blocks, and objects that will help make playing with your friends more fun.
#Note only use the latest version of the game and in an experimental way otherwise the crafting and the complement could suffer serious errors, it is recommended to use without other add-ons that add new entities, this to avoid bugs
This addon brings new items which are:
metal plate: very important item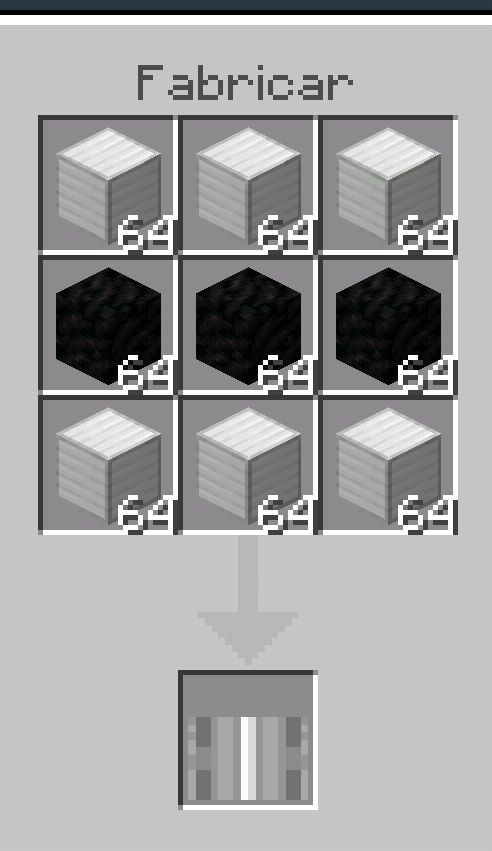 Red paste: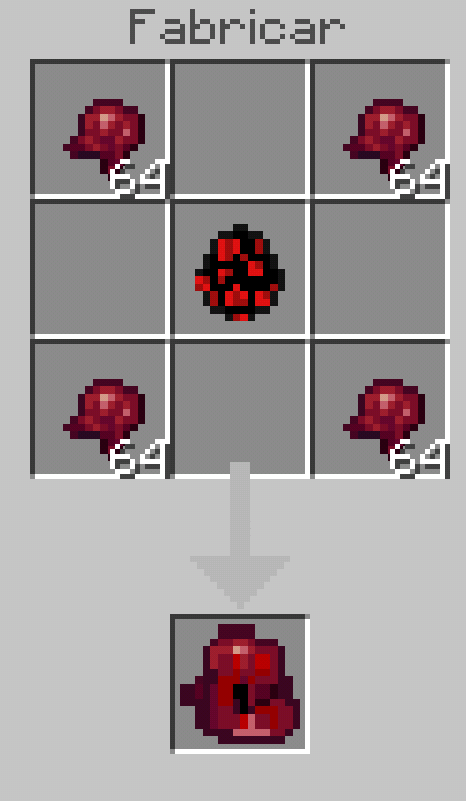 Hyperreality lapis: also important item, its texture was changed, ## in the links where all the crafters are, the texture is very similar to that of the blue dye please do not confuse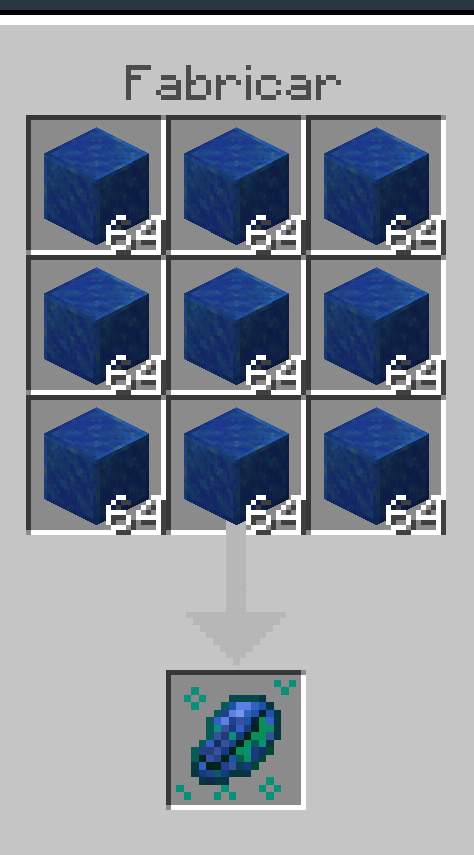 1. Improved stone: It takes 60 seconds to destroy it with or without a beak, but you can use the grenade or break it much easier,
It is made with 8 cementing paste and 1 leather chest as follows: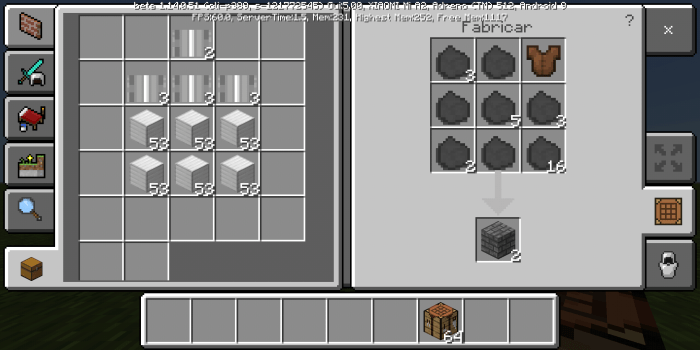 2. Metal structure: Lasts 8 minutes breaking with or without a beak, the grenade will not work to destroy this block, so you must obtain the C4 with ka that if you could destroy it,
It is made with 4 metal plates and 4 cementing paste as follows: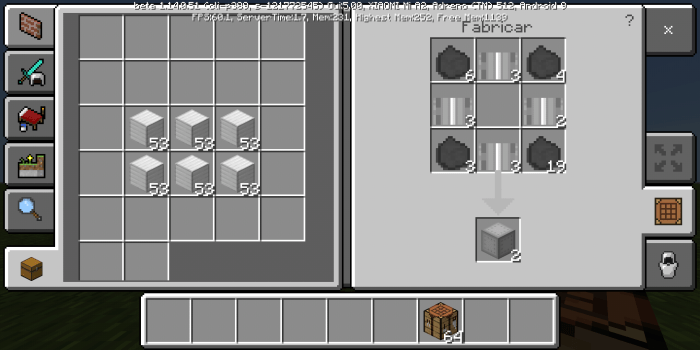 3. Tek structure: This is the strongest block of this complement, so it takes 20 minutes to destroy it, it cannot be broken with explosives, to do so you will need 3 of the element that can only be obtained by killing the wither that will release 0 to 6 and 3 Metal structures, it is done as follows: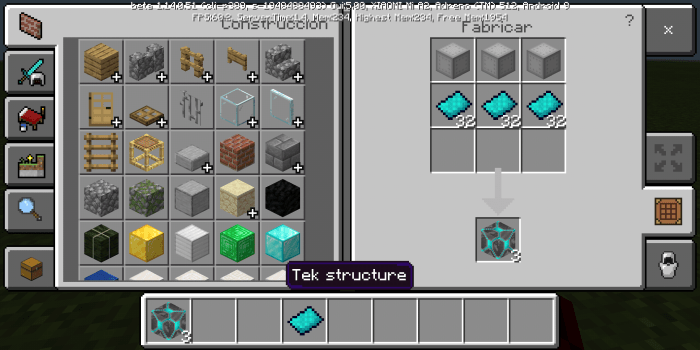 new items:
escargot slime: extracted from achatina is very useful for the skin, healing for a few seconds and removing nausea:
Mount for mammoth: with this mount you can control the mammoth:
mount for three: with this mount in addition to controlling the mammoth you can take 2 companions: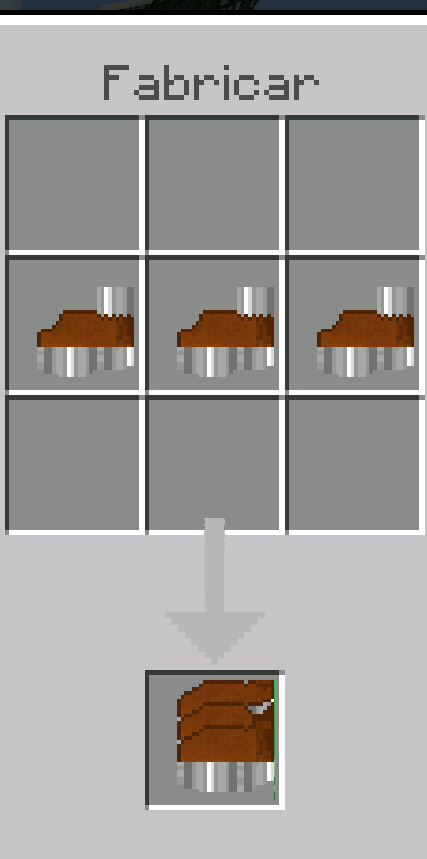 1. Oil gallon: This object is made with the oil that is obtained only by killing trilobites, the gallon of oil is used to make a lava cube only by the blast furnace, the crafts that the gallon of oil has are: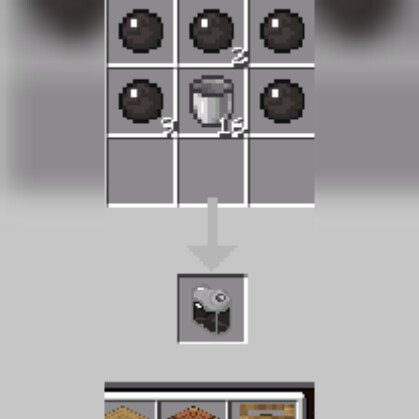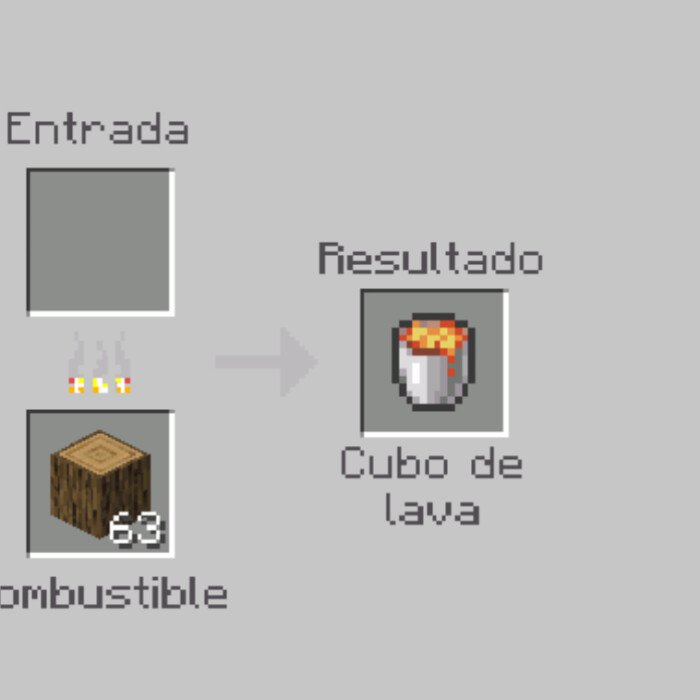 2. Eggs: Each entity that can lay eggs such as dodo, pulmonoscorpius or yutyrannus give an unfertilized egg (only edible, and they are very nutritious one that stands out is that of the yutyrannus that gives strength for 10 seconds amplified by 3, you can Fertilize the eggs with a chicken egg on the crafting table, eggs of the entities: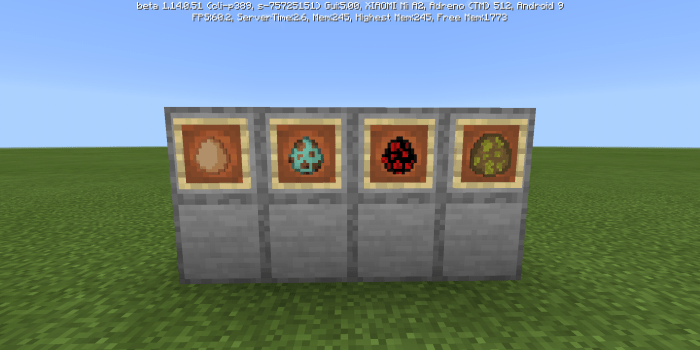 3.Cementing paste: it is created with 9 concrete of any color on the crafting table and serves for other different crafting, crafting: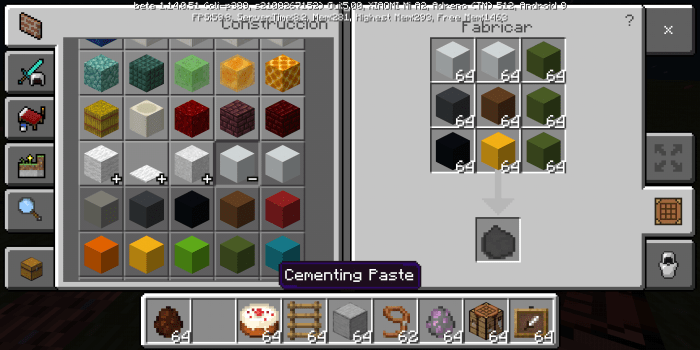 4.element: At the moment it can only be obtained by killing the wither that as maximi daria 6, is a valuable and very useful material.
6-Pomegranate: uncontrollable explosive with large explosion radius but little destruction, is cracked as follows: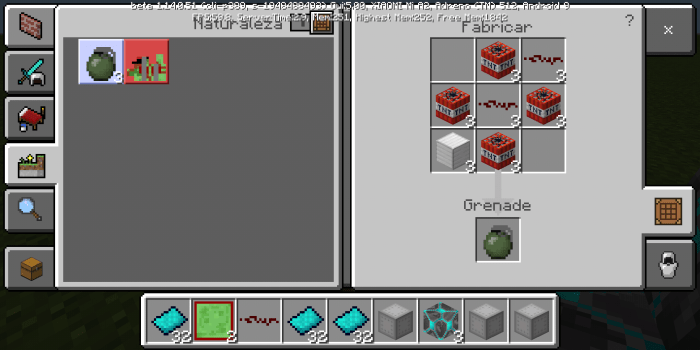 7.C4: Powerful explosive that can destroy the metal block and the least resistant to it, to use it you should know that it is very sticky so it adheres to the walls and ceilings, if the c4 is not exploding you can deactivate it with scissors , also can only be activated with a detonator and will explode two seconds later, cracking mode:
A- First you have to make the C4 component that is made with slime and redstone powder around which in turn is done with two redstone on a crafting table or putting redstone an oven to cook, crawling of the 2 items: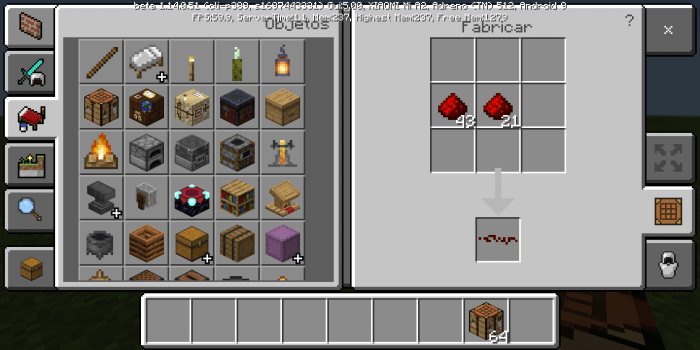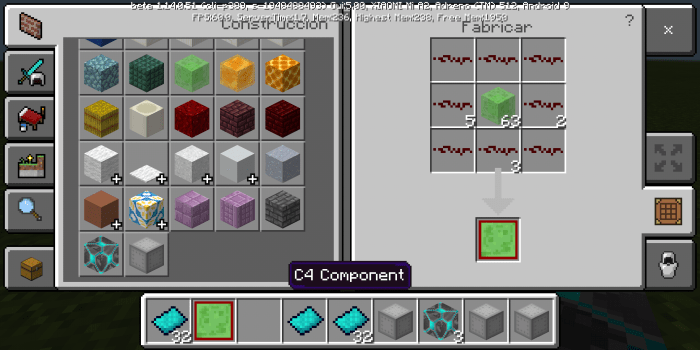 B- You have to make the detonator but you have 2 since one is used in the C4 and the other to activate it, you need 2 iron plates, 1 redstone block, 1 iron trapdoor, 1 iron bar, it is made of the following form: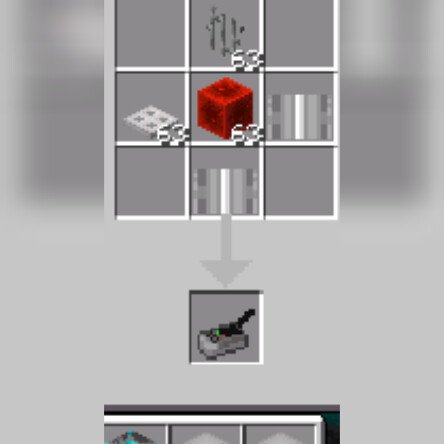 C- With 2 C4 components, a detonator and 6 grenades creates the C4 to destroy, cracking: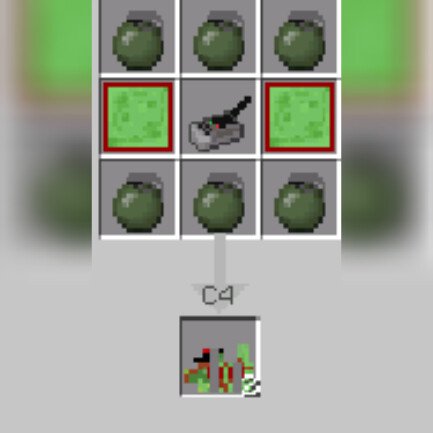 8.detonador: item that works to make the explosion in C4.
9. helicoprion tooth: used to make a necklace that in turn gives the player strength 2 until it dies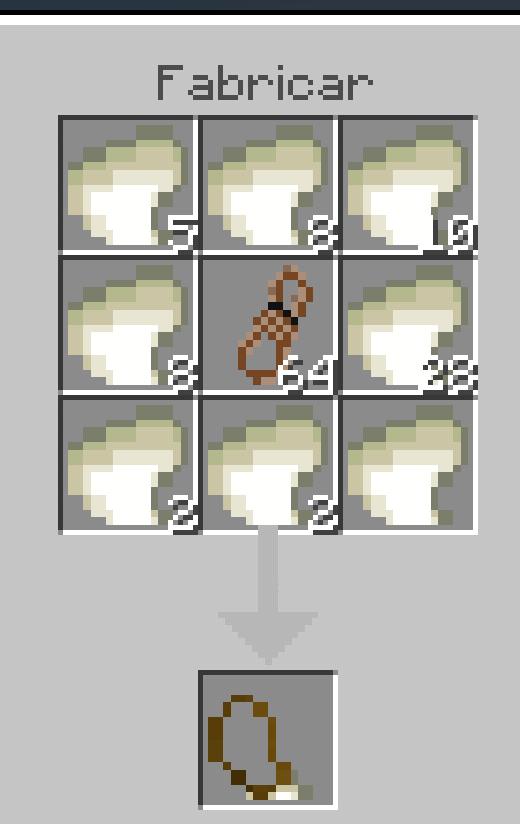 10. Helicopion Shark fin ,serves to make soup and in turn the soup cures your hunger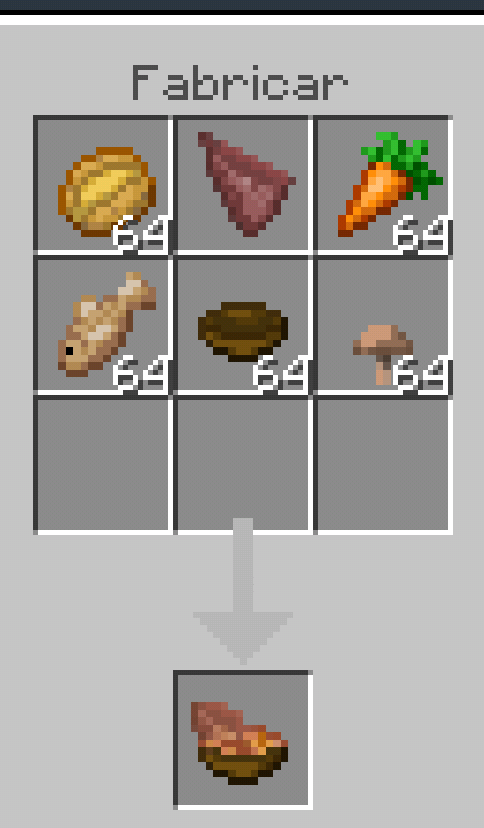 new entities:
Hesperornis: you want fuel, food and experience, so look for and catch the hesperornis, this creature loves fish but is not so silly and does not follow humans, so you must discover a way to take it to your house, you can find it in the beaches, its egg is very good to get fuel on your processing table, also the hesperornis occasionally lays eggs and bottles of experience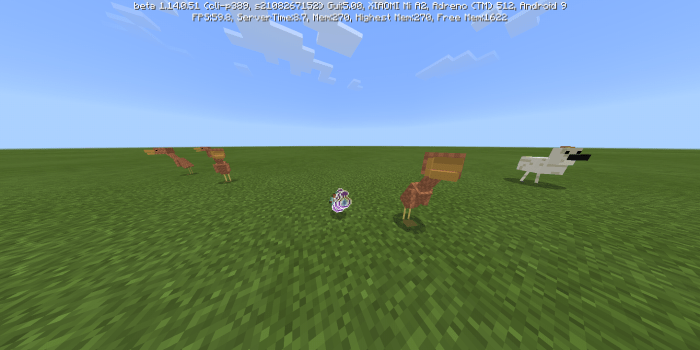 Dodo: This creature is silly but a good source of food, it can also be painted, to do that put any type of Minecraft dye in your hand and interact with it, and to remove the dye give it a bucket of water, this creature it also has special variants that are collectible, are tamed with seeds and voila, they can transport objects, they are found on the beaches.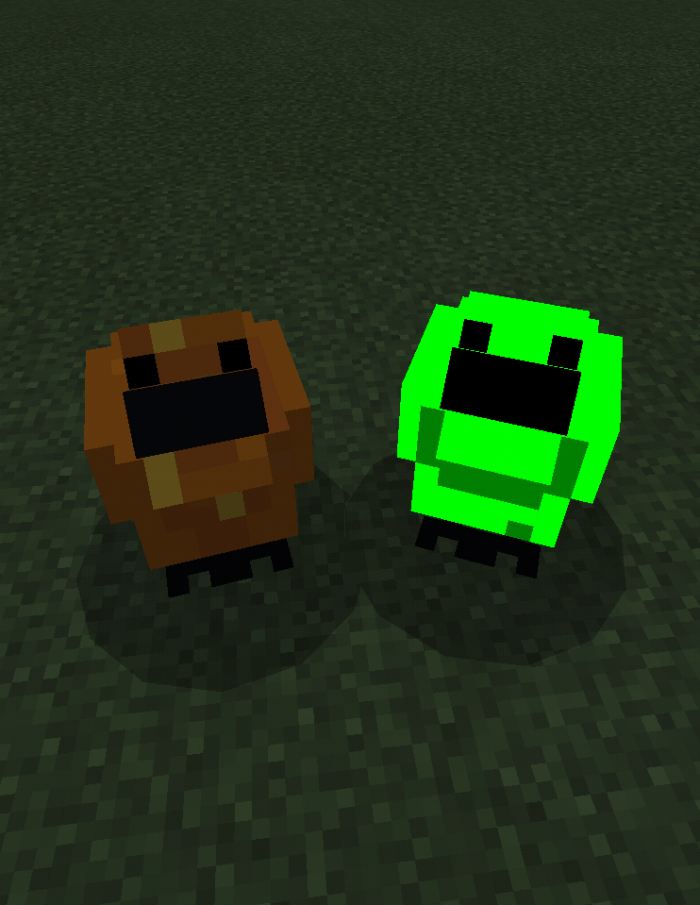 Trilobite: it is a simple entity that appears only in the coral seas and is the only option when it comes to getting oil, it is also possible to take it home with a cage.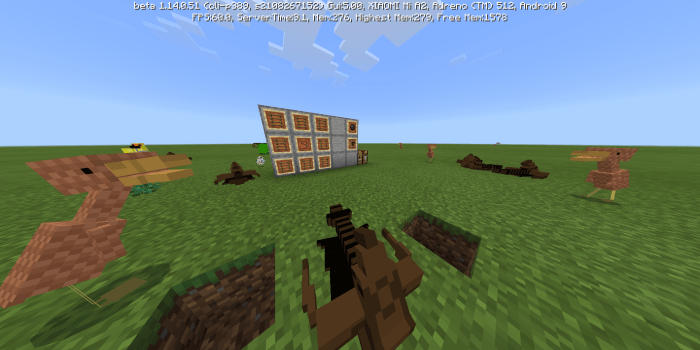 Dune pulmonoscorpius: A small pulmonoscorpius that only hunts rabbits, but is a good way to obtain poison bottles, they can be found in deserts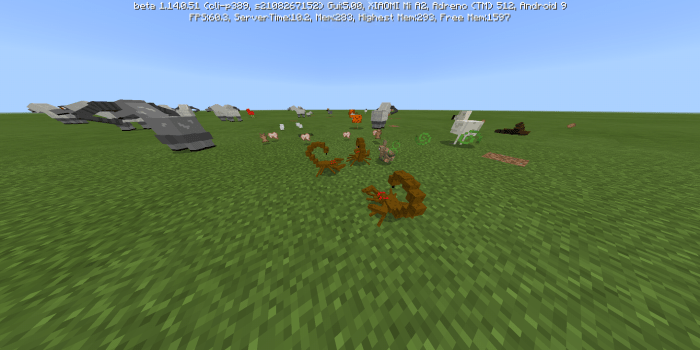 Ovis Aries: It is the best way to obtain wool because they give more than the sheep, but they will attack you and depending on your distance they can grab cargo (which will increase their damage), they are in extreme hills, also this creature contains 2 different variables, the first has no horns and the second has horns and more damage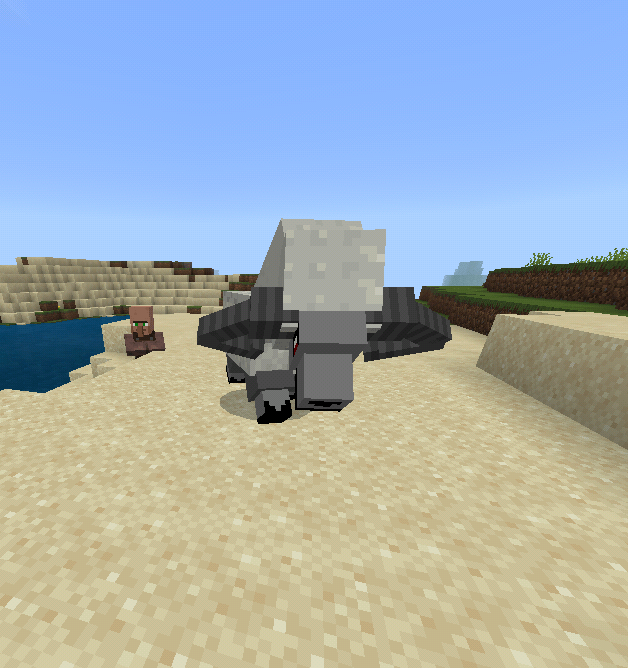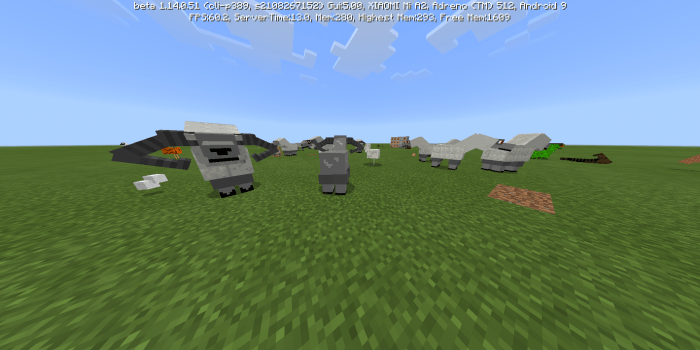 pulmonoscorpius: This prehistoric giant scorpion will paralyze you with its venom, it is tamed with rotting meat and has 2 different types of mounts, the normal and the tek, it will give resistance and range of attack to the pulmonoscorpius, the pulmonoscorpius is found in caves of extreme hills and you have a sleep schedule that will make you fall asleep at night, and wake up during the day, try not to disturb a sleeping pulmonoscorpius: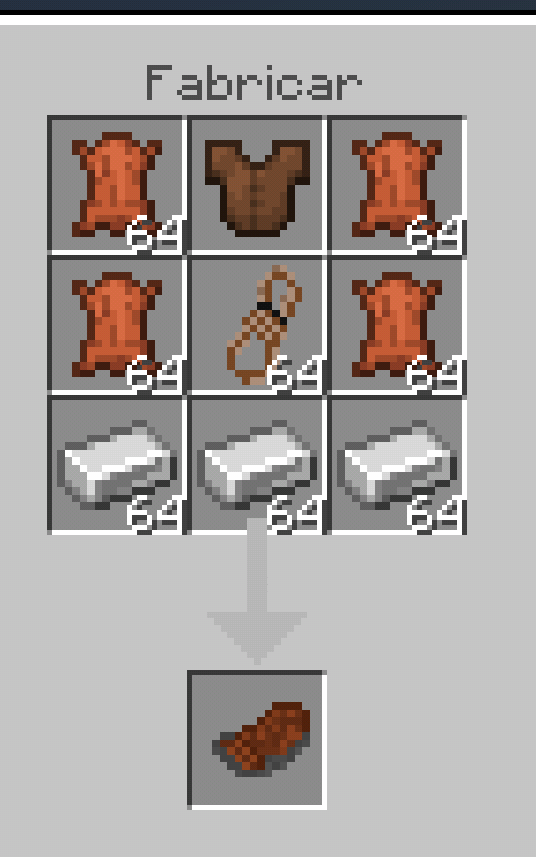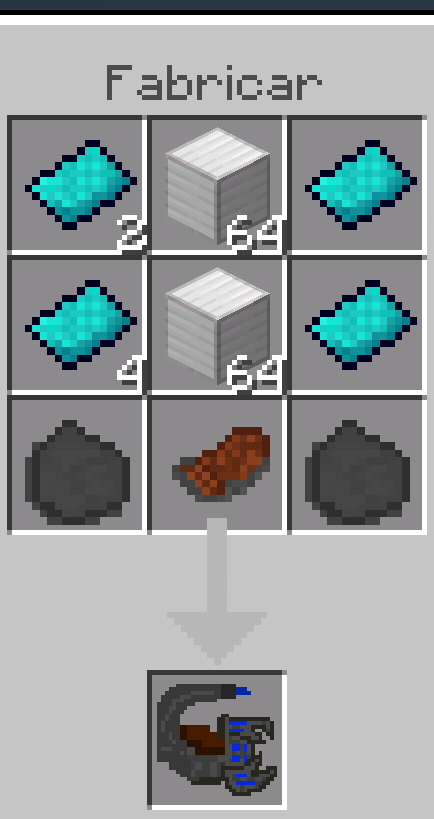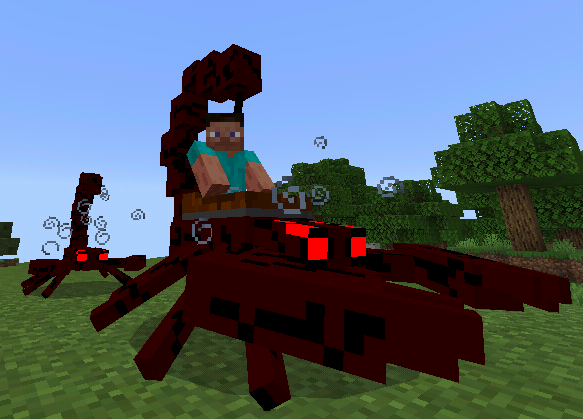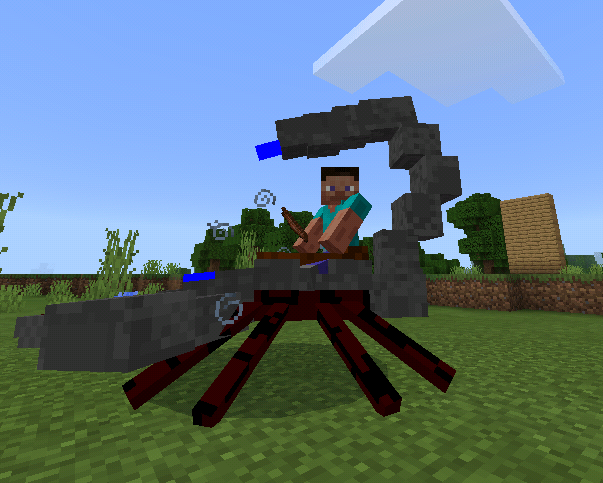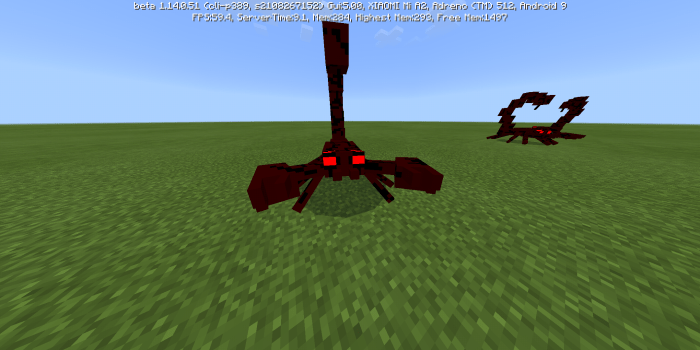 Common daeodon: it is a powerful prehistoric boar that loves cake, to tame it give it cakes in large quantities, you can put 2 types of mounts, the normal one that has an inaccessible crafting and the tek that in addition to protection will give it a wither effect to their blows, you can add a chest with ropes, they can be seen in the mega taiga, to control the daeodon you will need a carrot on stick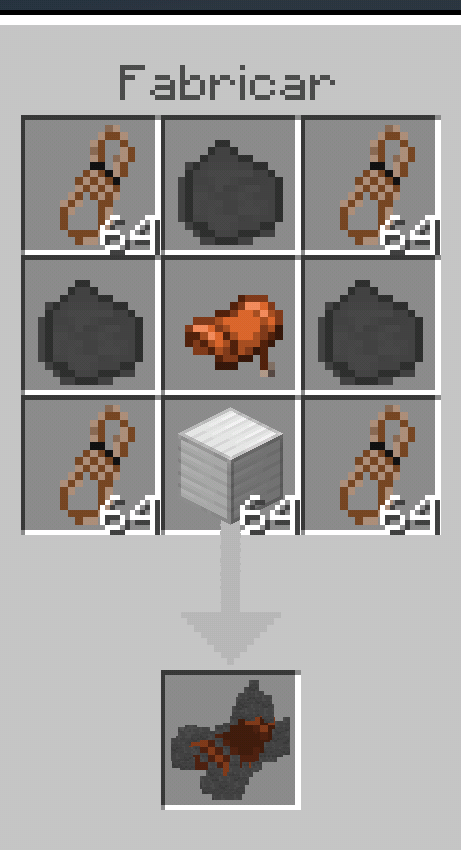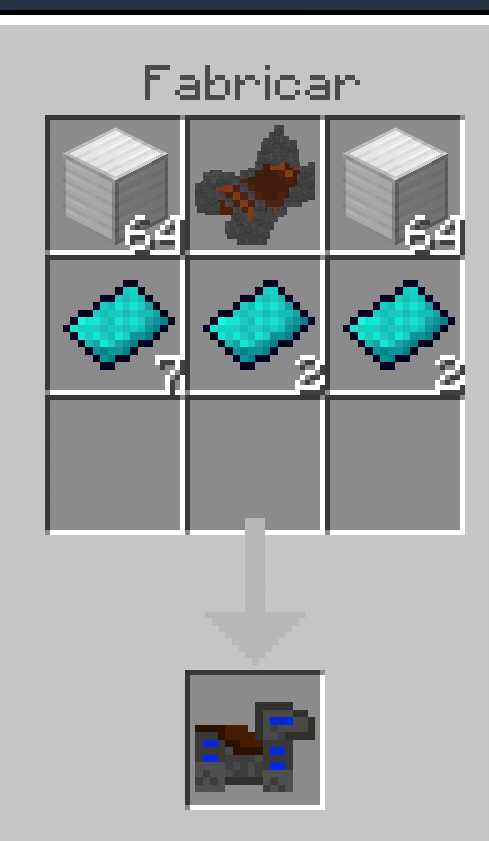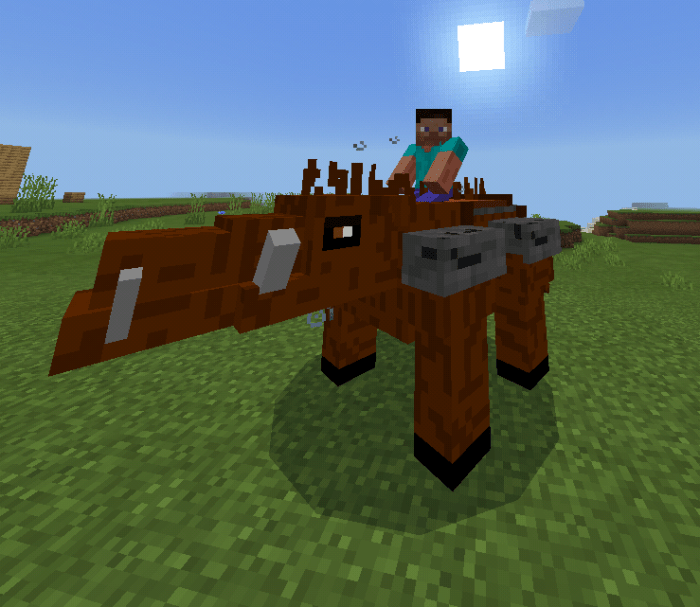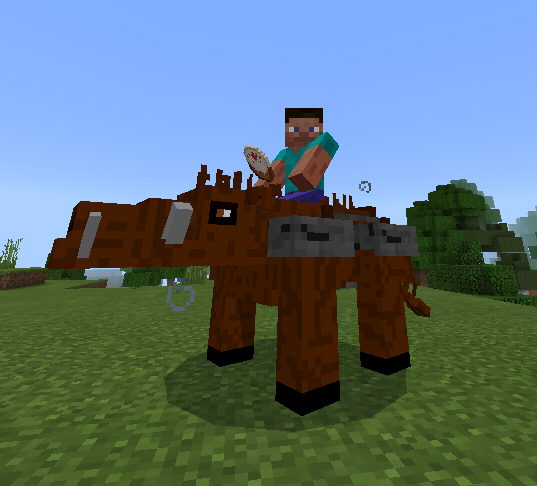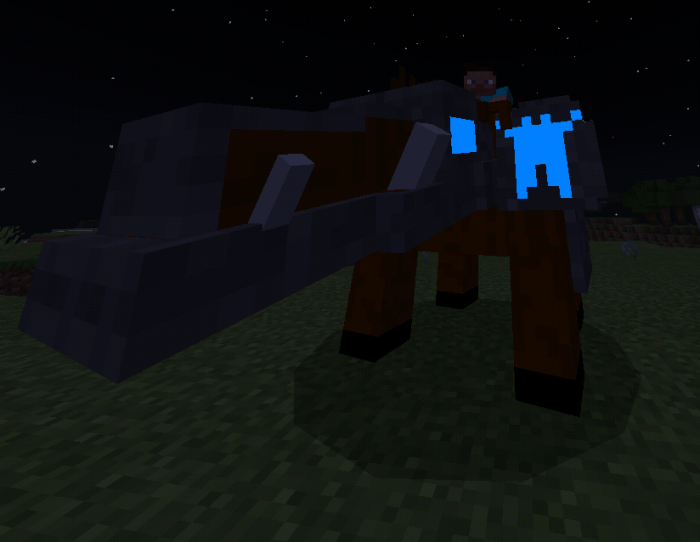 Daeodon Boss: It is stronger than normal and can be distinguished by its skin color as an adult, it can also be determined by its red eye color, it is more difficult to see than the normal daeodon, it can be seen in Mega Taiga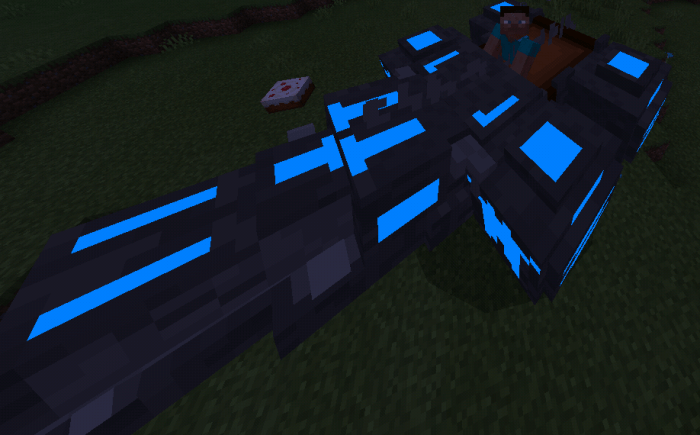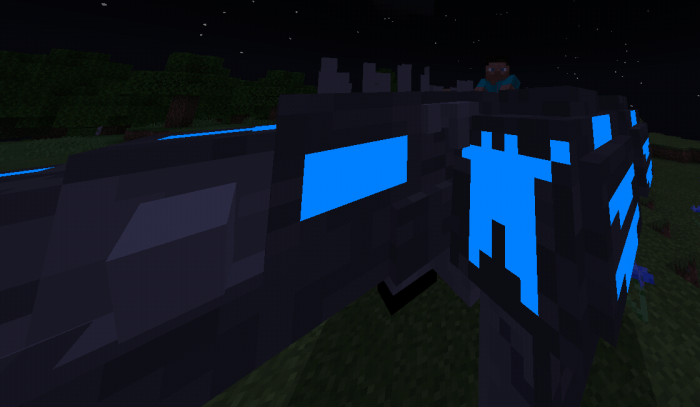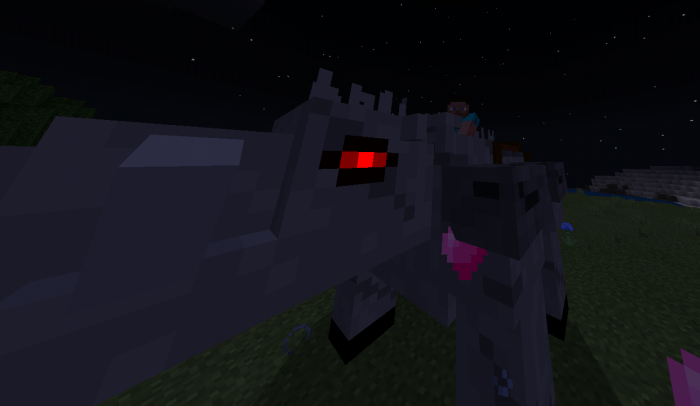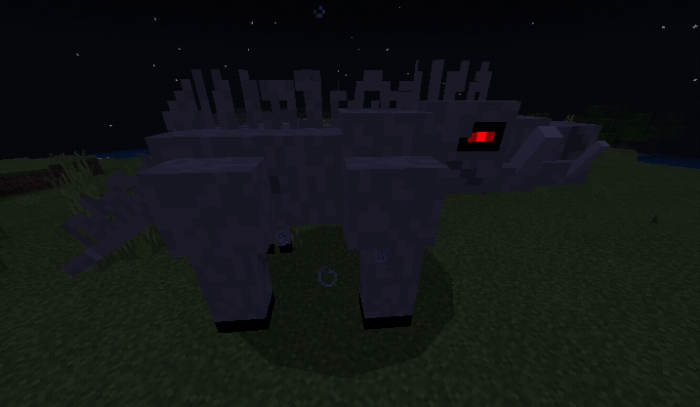 Healer daeodon: It is weaker than the normal daeodon, its fur is reddish, when it is tamed you can make it heal you and your pets, only the daeodon will lose speed and life, to activate this ability hit it with a stick and to deactivate the skill do the same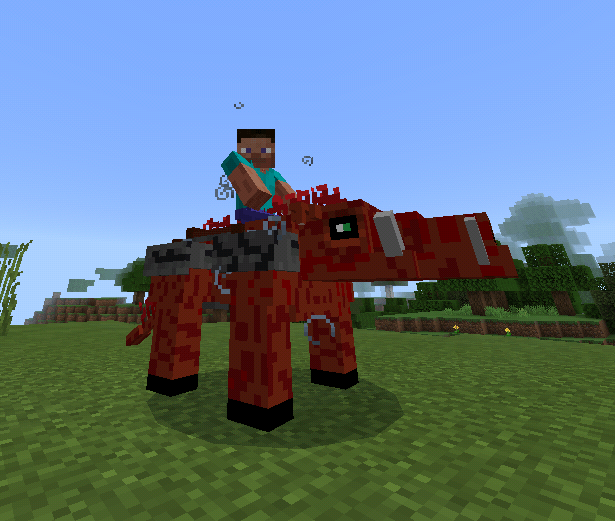 Yutyrannus: he is very strong and loud, they are tame with meat and when he is tamed he will give you power, we find in mega taiga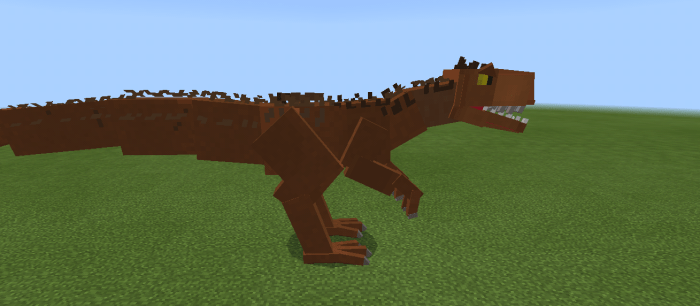 Doedicurus: this beautiful creature breaks rocks just by touching it, you can tame it with berries and it can be mounted, they are found in the flower forests, in the taiga and in the mega taiga, when it is wild and you hit it many times it becomes a ball which will make it more resistant, when you tame it you can deactivate its ability to destroy rocks and also activate it for it, you will need to use a stick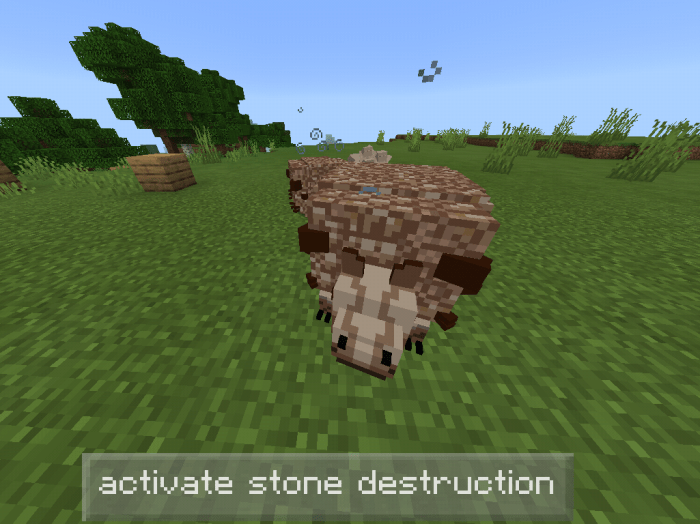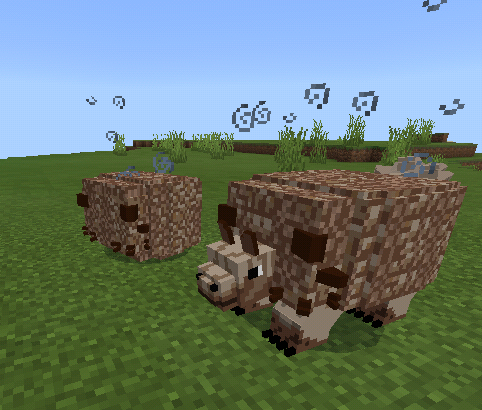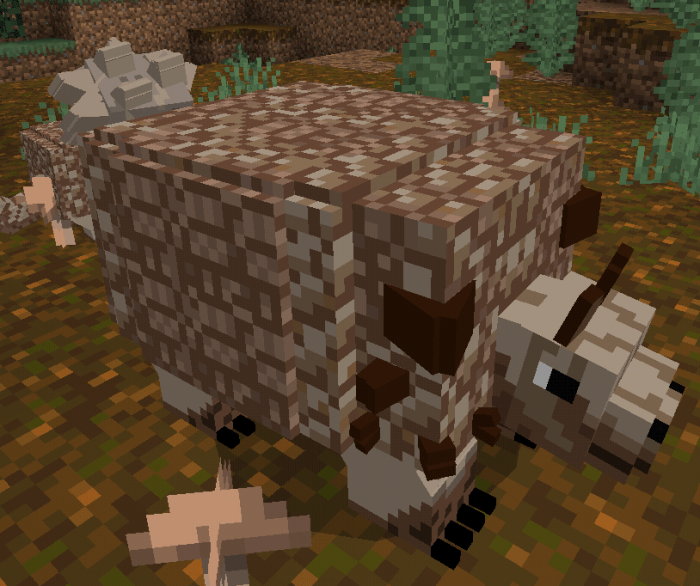 Microraptor: a fierce predator that is not afraid to use its beak to kill you, they can be seen in the flower forest, domesticated with meat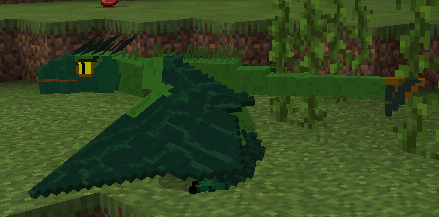 Pegomastax: a thief dinosaur and a headache for gamers, it will take any object from the ground and if it gets too close, it will steal objects from you, tame it with berries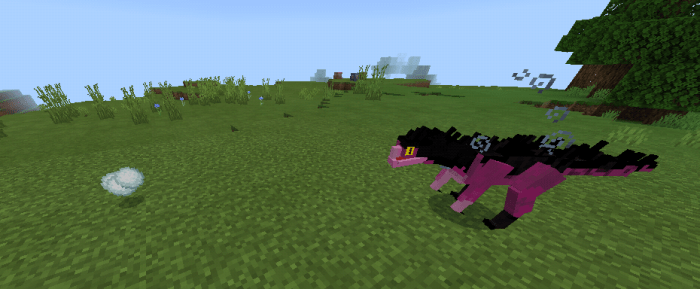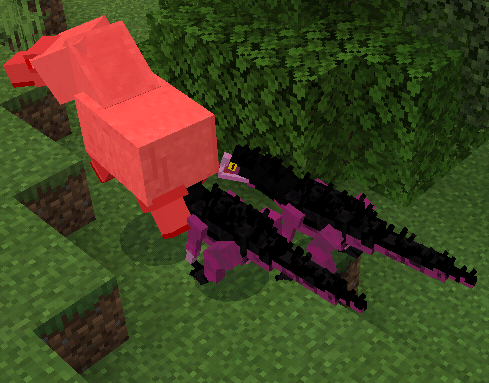 Compy: a small, weak and very common dinosaur that you can tame with meat and he will give his insignificant life for you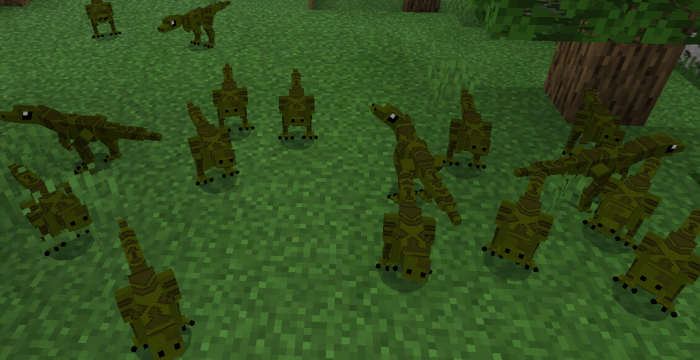 Alvarezsaurus: it is a creature that you will see many times in your world but do not be alarmed, it only kills arthropods, you can tame it with red paste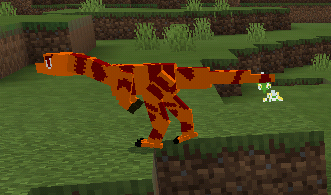 thorny demon: it is very small and gray, it is in deserts, it will spit on you if you hit it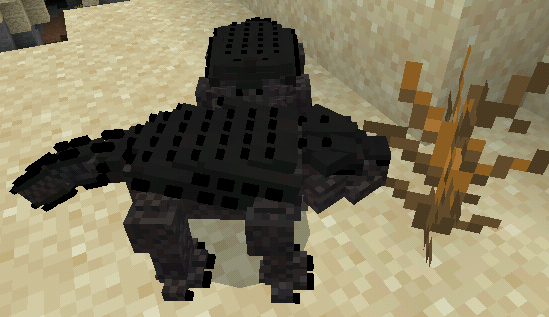 Thorny Dragon: It is a huge and red dragon, it can be tamed with berries, you can put a saddle and a house that isolates you from the damage of other mobs, they can be seen in the deserts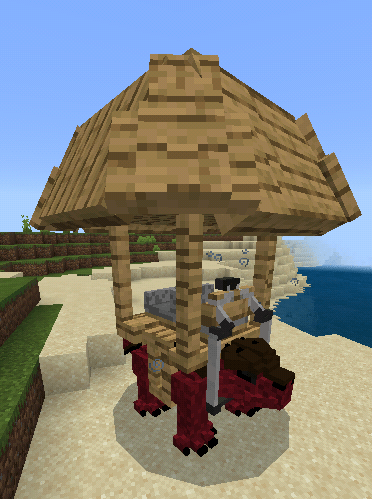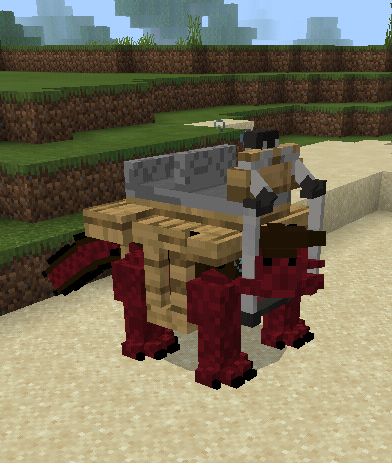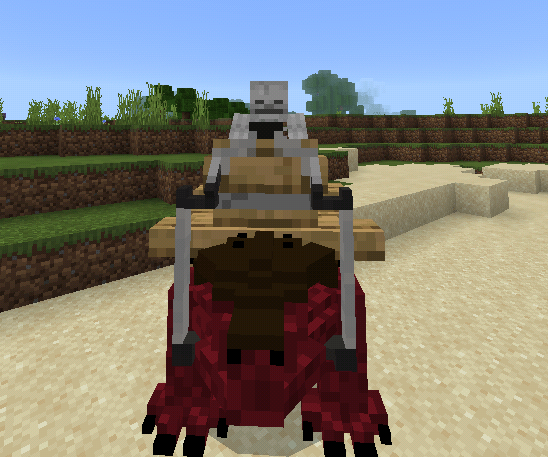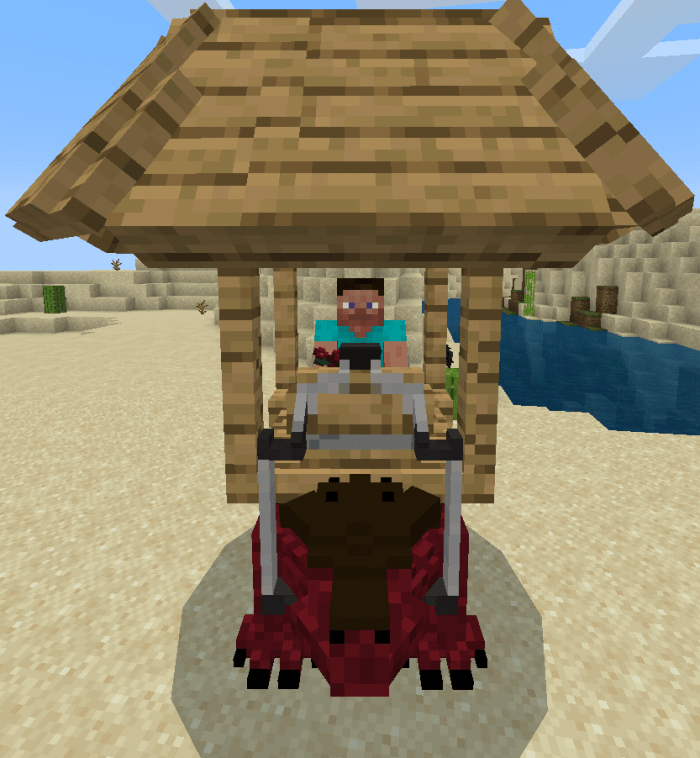 Elasmotherium:
This is a boss that only comes out in plains but in blocks of hay and when he dies he will drop his horn as a trophy
Lucky to kill him, he has 250 hearts, health and endurance 2 .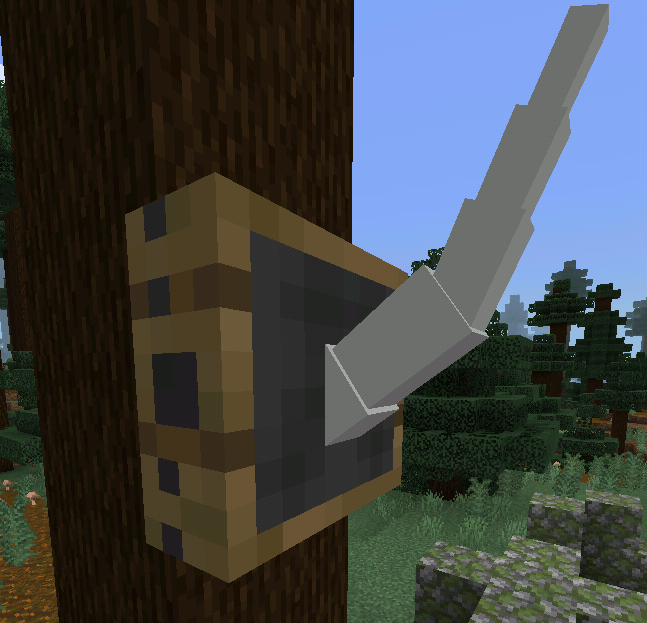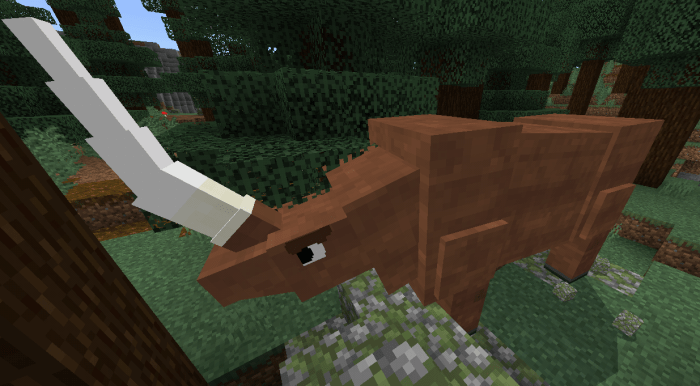 Ainiktozoon:
It is huge and peaceful, if you kill it it will give you fish and ainictozoon shell with which you can make diamond armor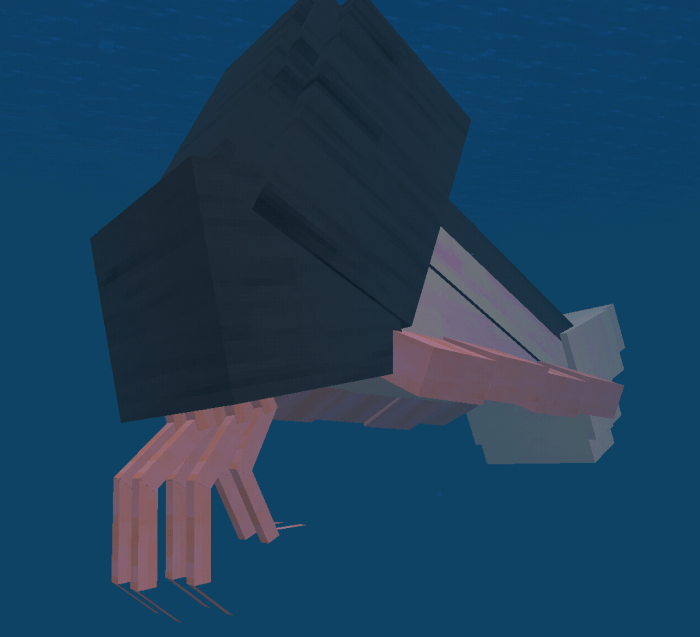 Megaraptor:
appear in plains but only in bloxk of dirt, it has a lot of damage and a lot of life, it is a formidable enemy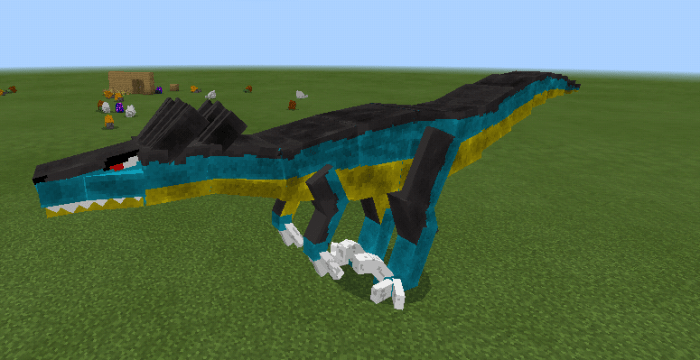 helicoprion: the seas are not safe because of that creature, it will be prowling the seas, it will break ships and it will give the effect of wither, you can see it in warm seas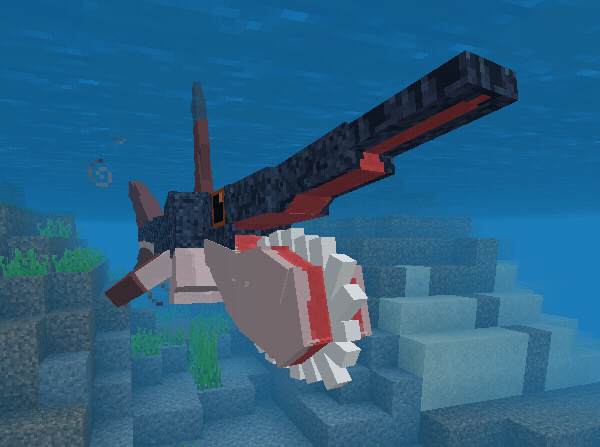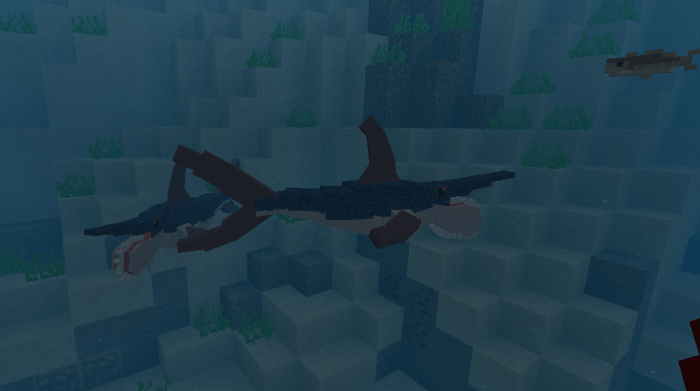 baryonyx: found in swamps, this creature in addition to having a lot of damage has a lot of life, its attacks blind the player, only babies are tame with fish, adults can be mounted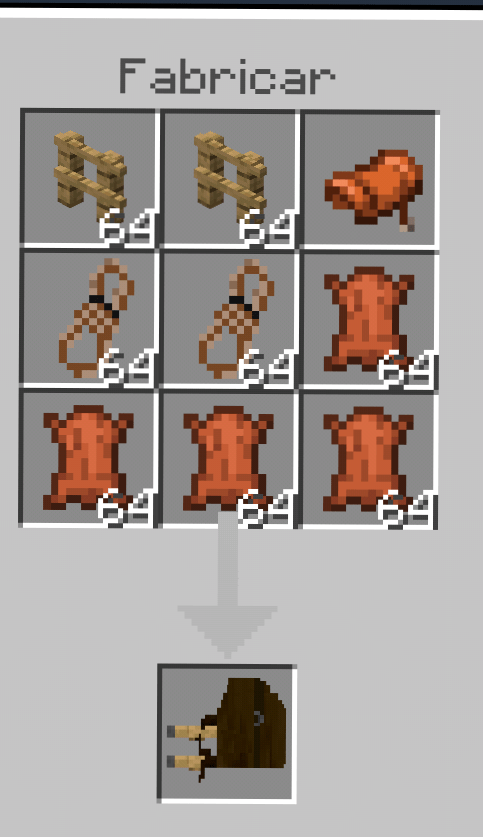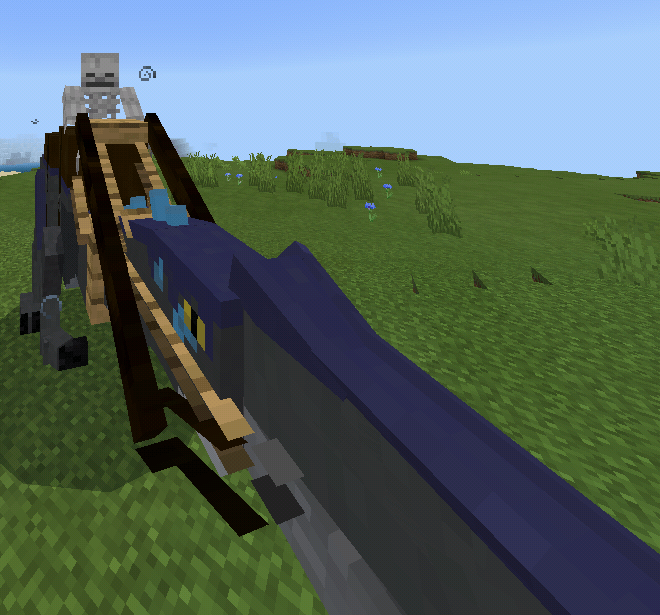 deinonychus: this beautiful creature can be found in the savana biome, but they can only be seen in nests in which there will be 6 adult deinonychus and one egg, you can only tame it through the egg, for them you will have to give it blaze powder until it is born, then give it meat until you tame it and it grows, after that you can mount it and enjoy all its styles, the most difficult styles to find are the black style and the albino style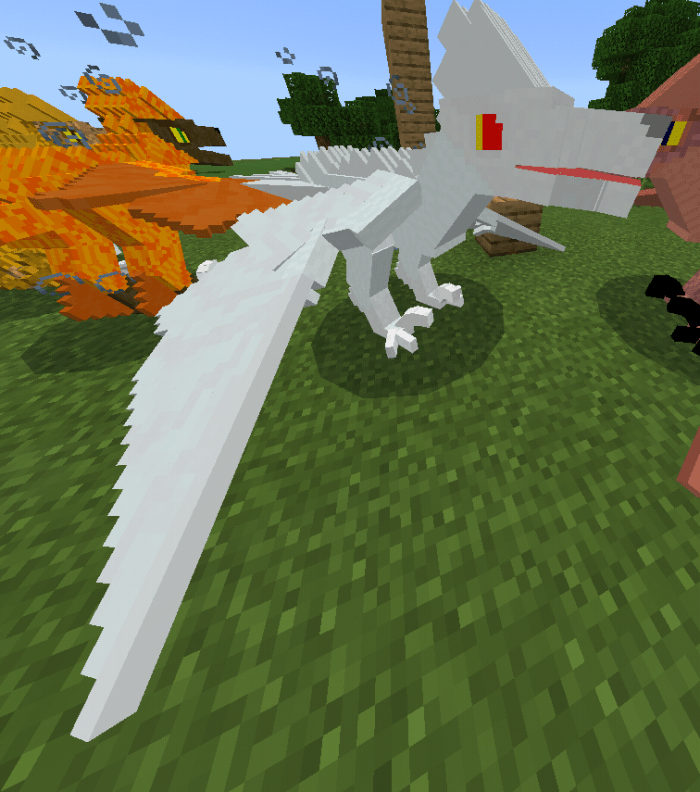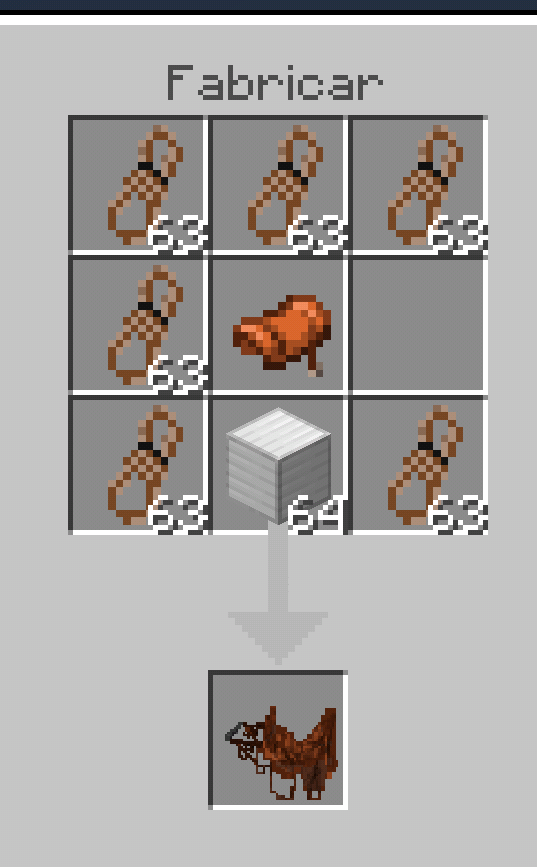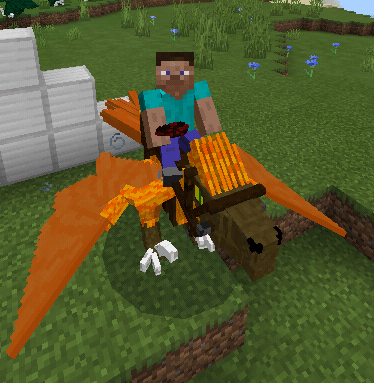 leach: usually can be found in the swamps, they stick to your body and give you effects.
they have different types of variants in them:
1.Normal leach: It gives poison effect and is the most common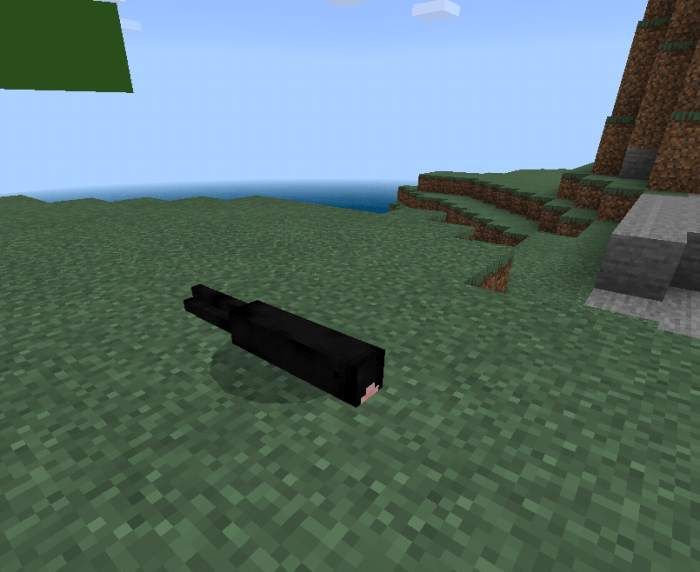 2.Paralyzing leach: paralyze players: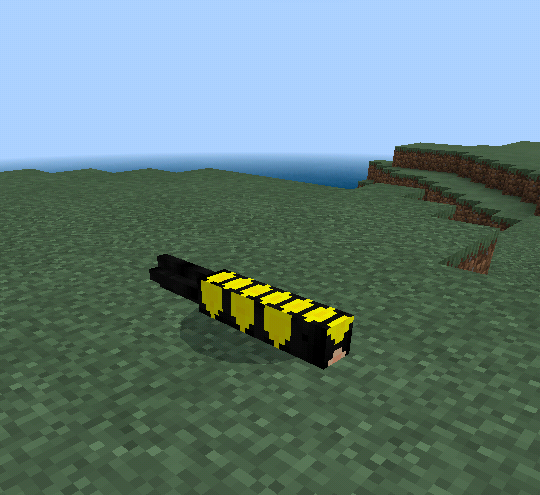 3.Infected leach: gives deadly poison effect: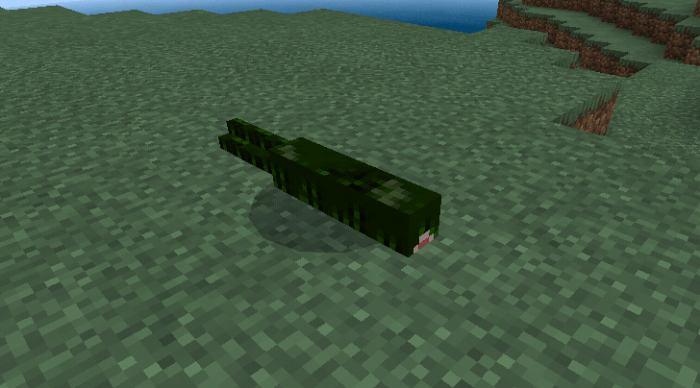 Round leach: gives speed effects like "haste" and "speed" but also gives "wither" effect: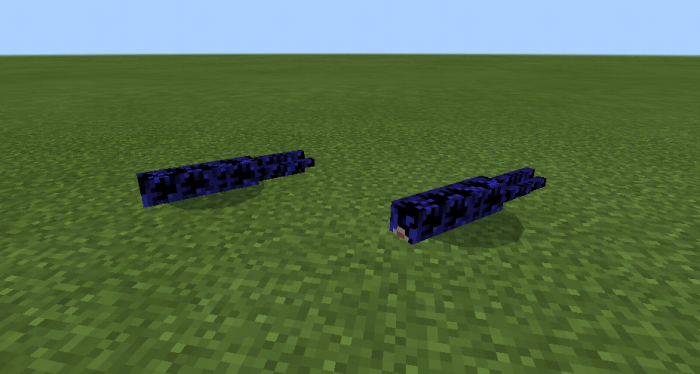 Vampire leach: gives effects of slowness and blindness: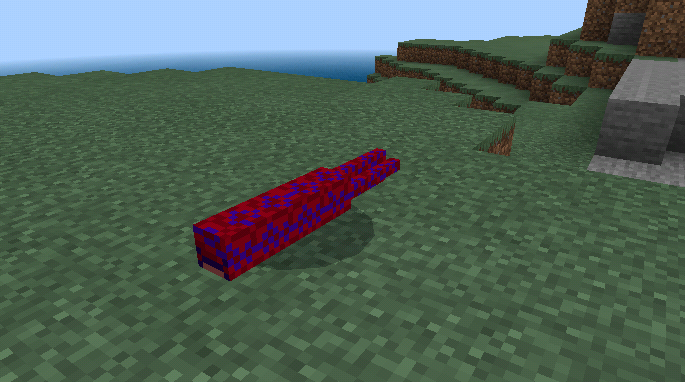 medic leach: gives effect of "wither" and "regeneration":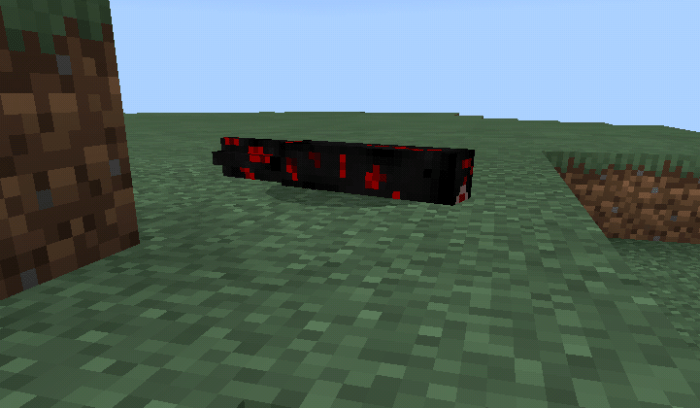 Aberrant Leach: makes you a zombie giving you effects and a fungus on your head: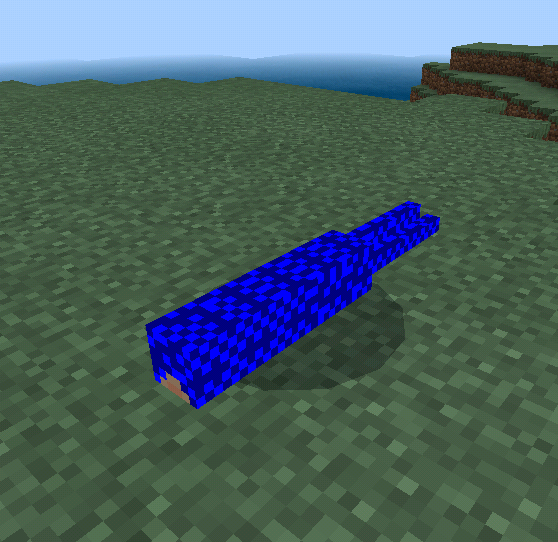 achatina: it can be seen in the swamps, they will destroy your crops and if you get too close they will make you nauseous: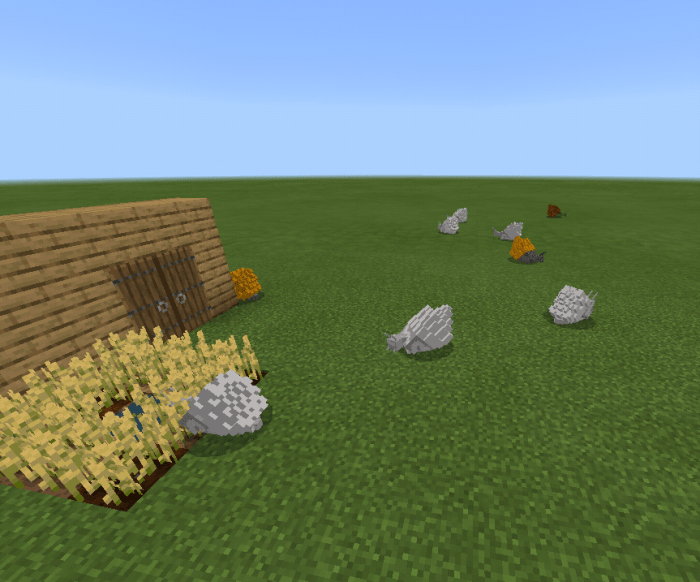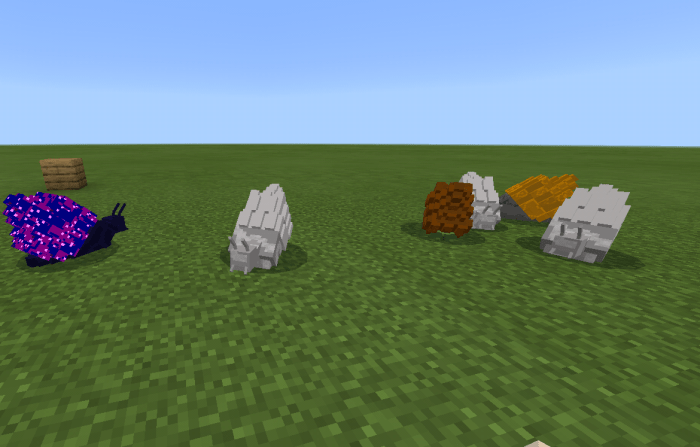 Mammoth: giant that will only attack you if there is a baby nearby, its blow will destroy your chest, it is tamed with cake and 2 types of mounts can be placed on it, the normal and the 3 person mounts, they are in cold places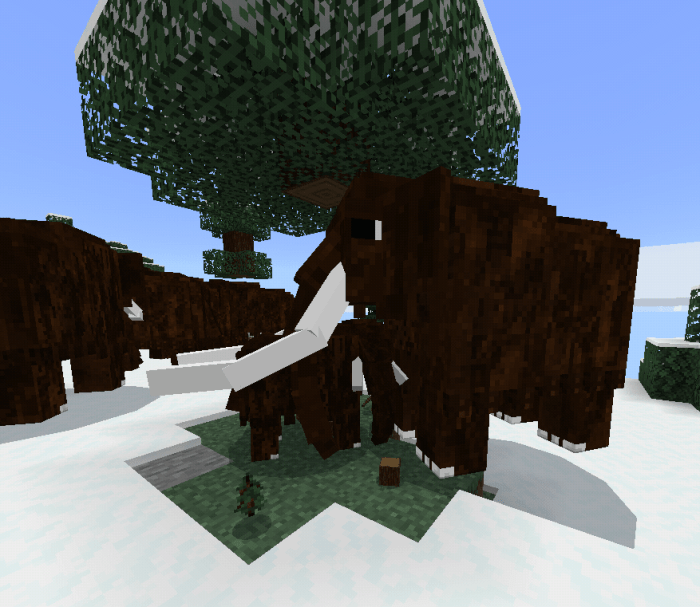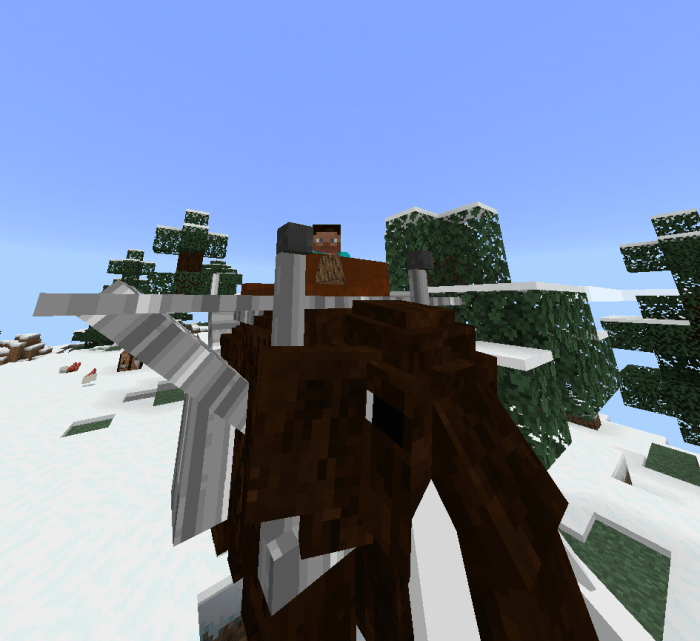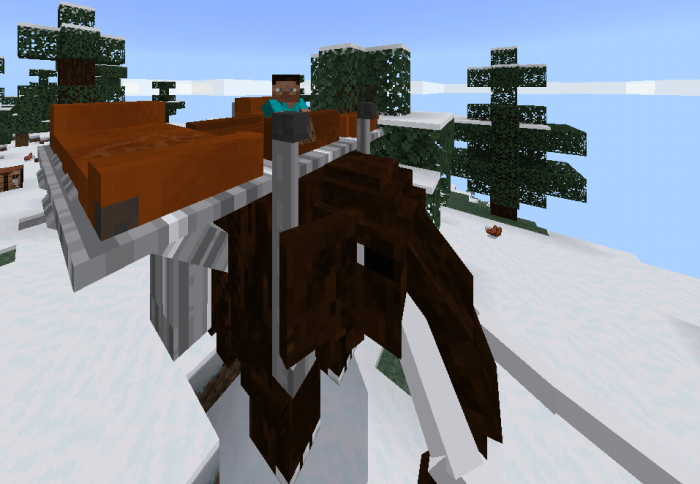 Utahraptor: a fast creature that you will find in almost all places, they will attack,You can't tamed this mob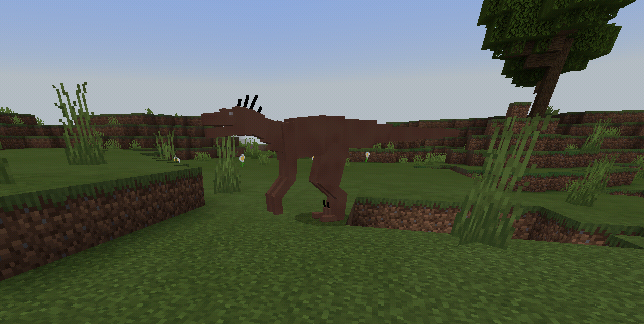 Red beast: they can only be found in the Underworld, it attacks any creature, it is tame, it is also immune to fire but it dies when it touches the water, it is tamed with fire meat cooked and only when it is a baby, there is a very rare variant of blue color which is immune to fall damage, water damage, and fire damage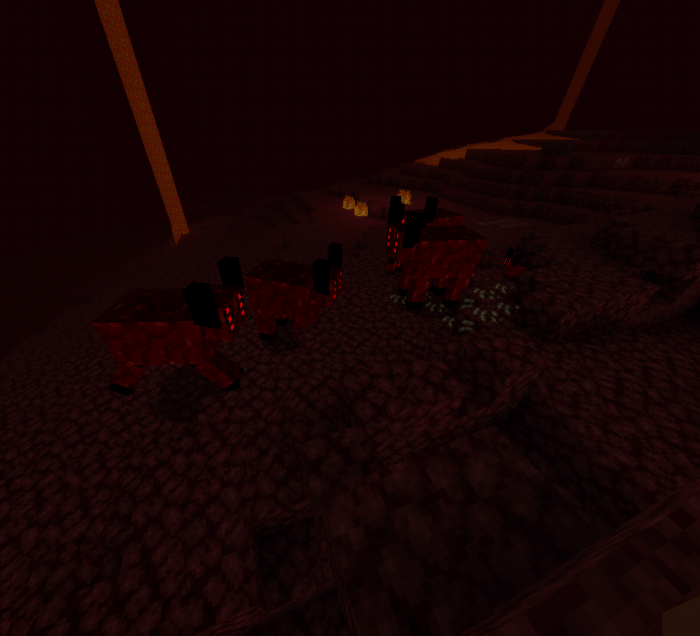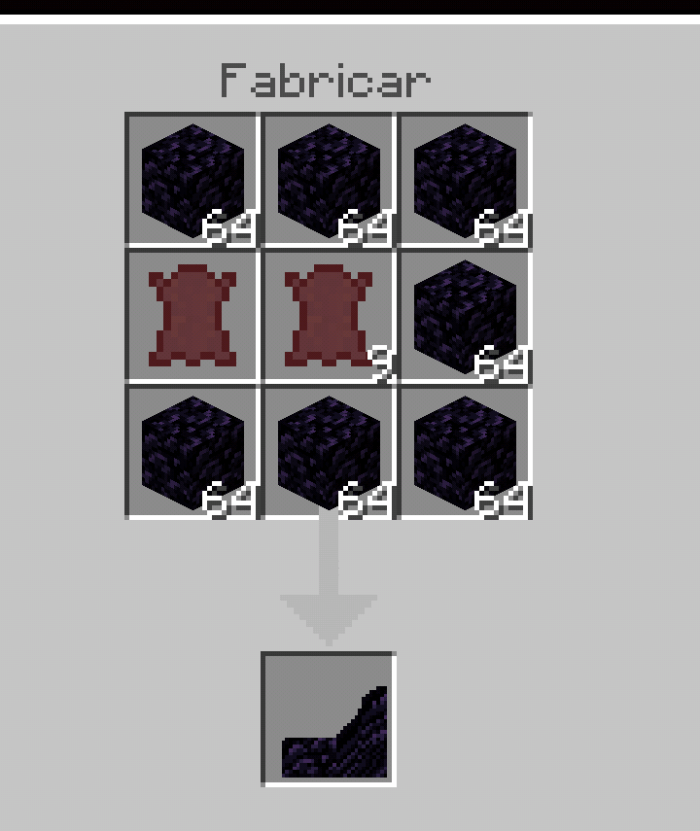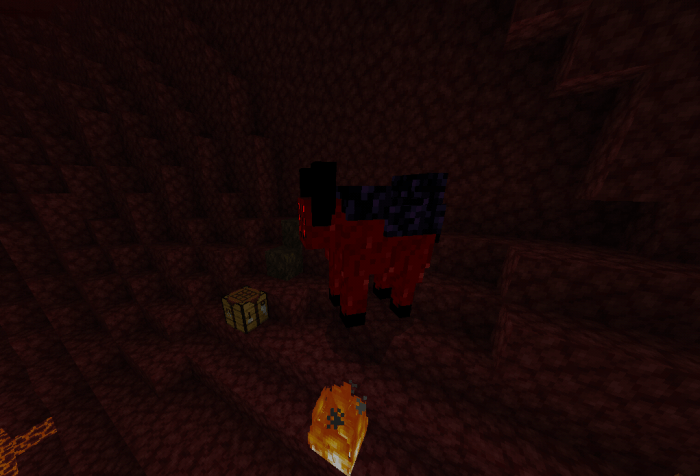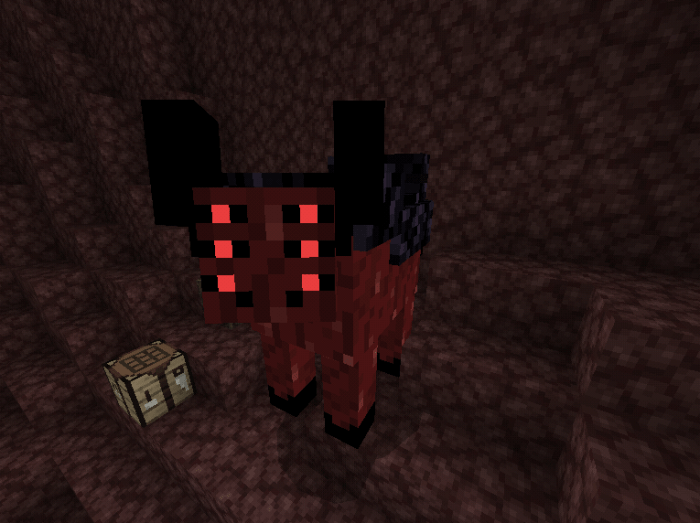 On Blast furnace: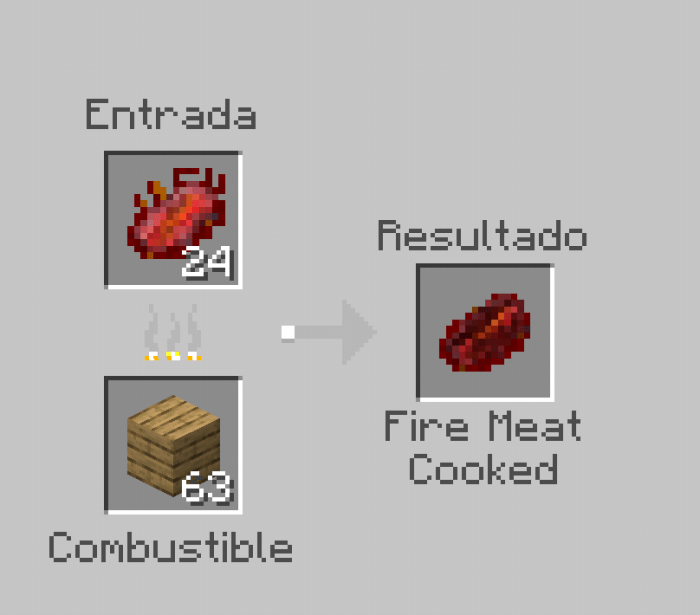 Fire Deinonychus: This demon can only be found in the Underworld, it has fire in its blood and burns everything in its path, in addition to having 4 wings that it will use to plan, to tame it you will need to give blaze powder to the egg and then give it fire mear cooked to tame it , this creature also has a very powerful attack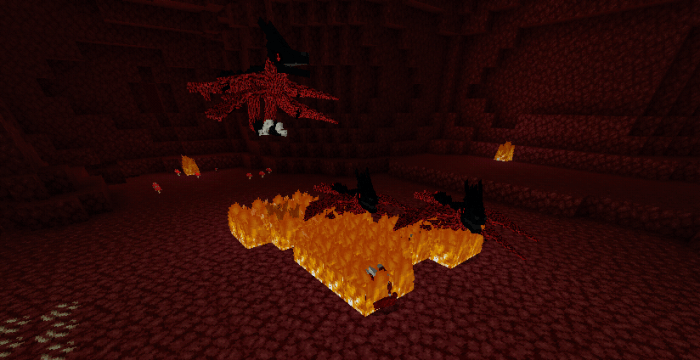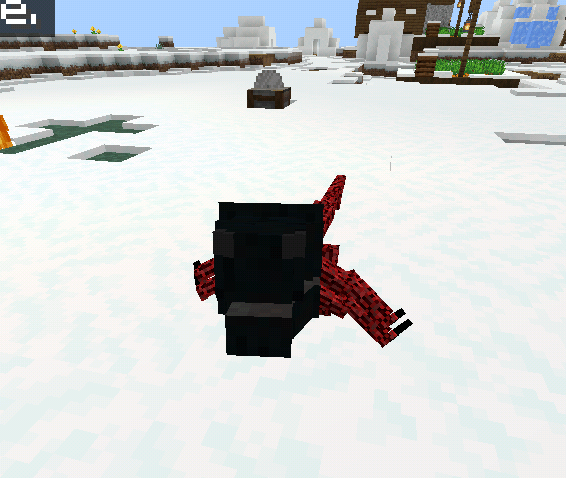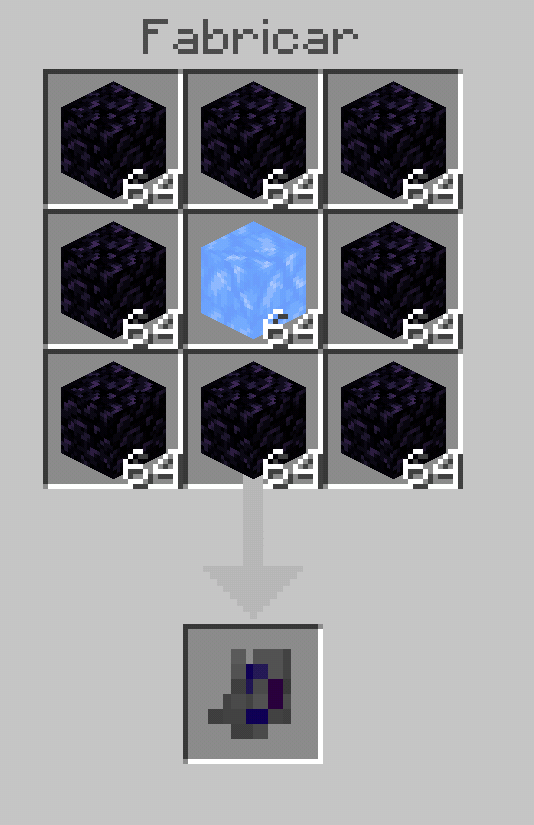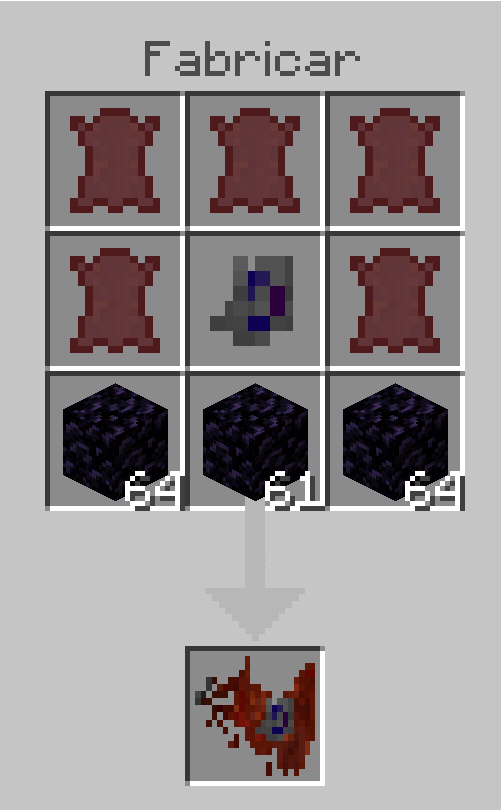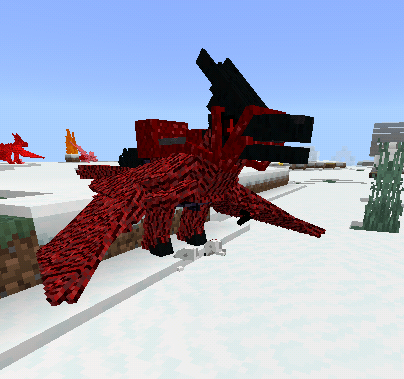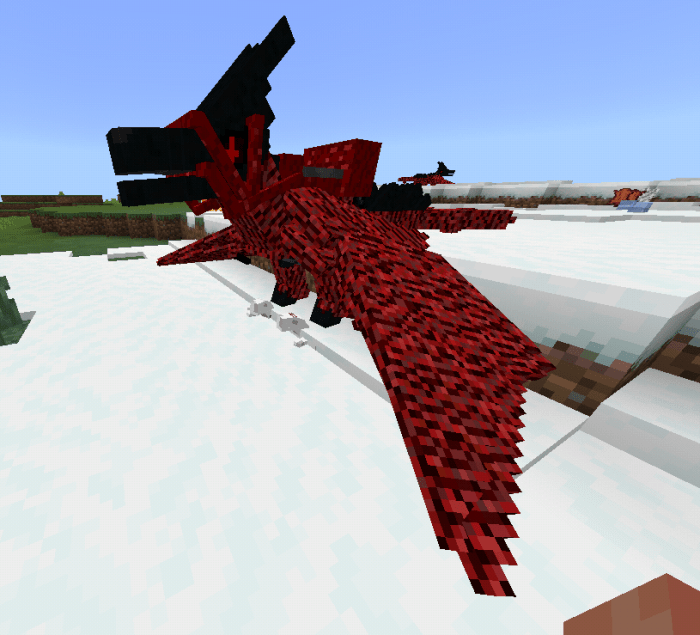 Frozen Demon: They are in the cold places, in this creature you will find 4 races some of them will count on an ice horn, you can also tama and mount it, it is good swimmer and a powerful predator, they contain a hunting schedule that is different in each race, to domestic one you will need to know that animal hunts for example, if you are hunting chickens you can domastic with crude chicken.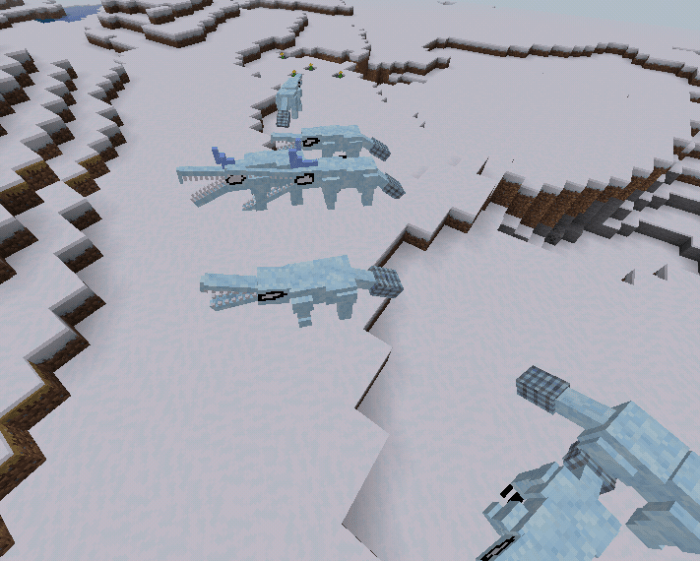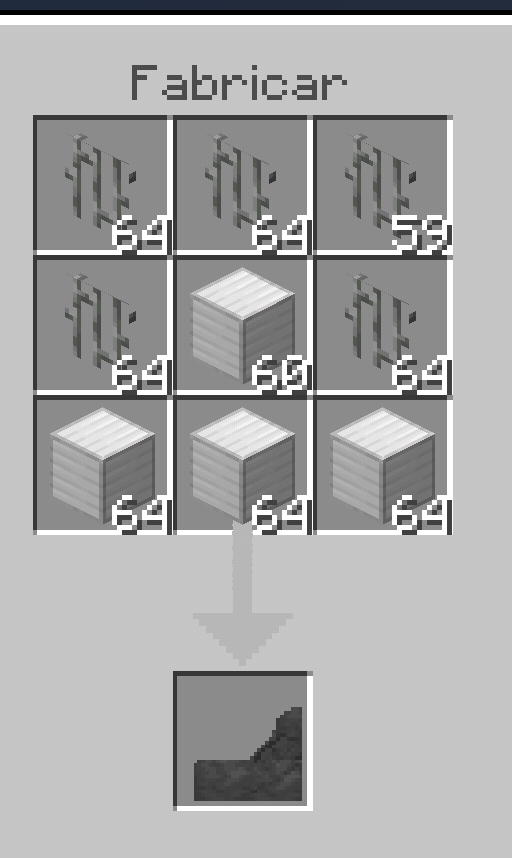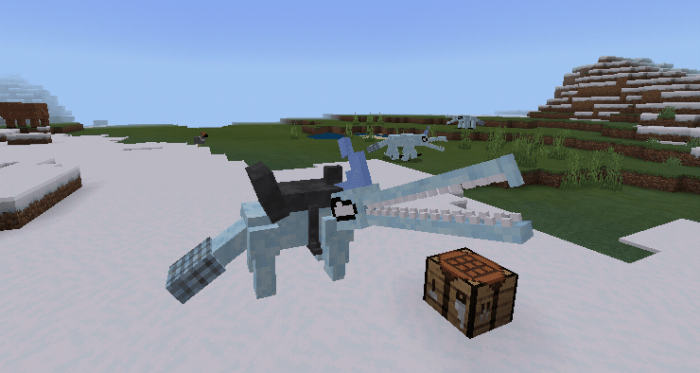 1.Weak race: Being the most common is also the weakest, it does not have horn but you can still make yourself difficult life, your main food source is the salmon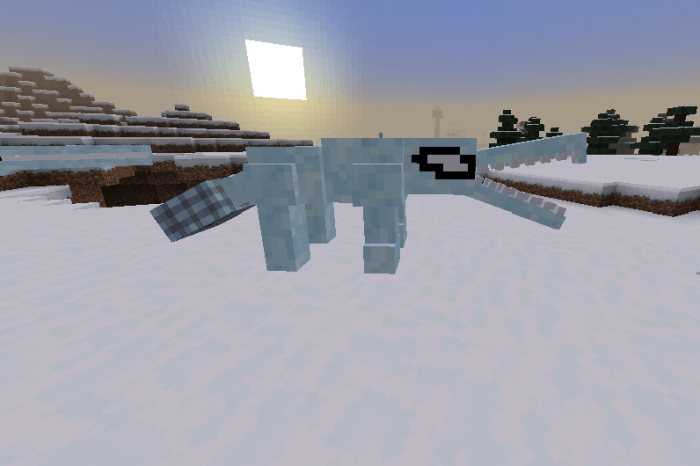 2.Normal race: It's the quieter, but you may attack her, its main food source consists of fish and small animals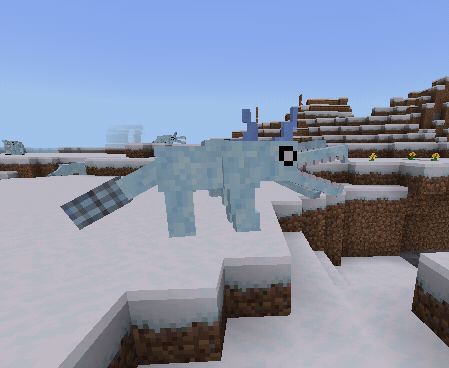 3.Length Osico Ray: being the most rare and the most appreciated breed, it is appear with a little more difficult than the others, in addition to its diet mainly based on fish, squid and spiders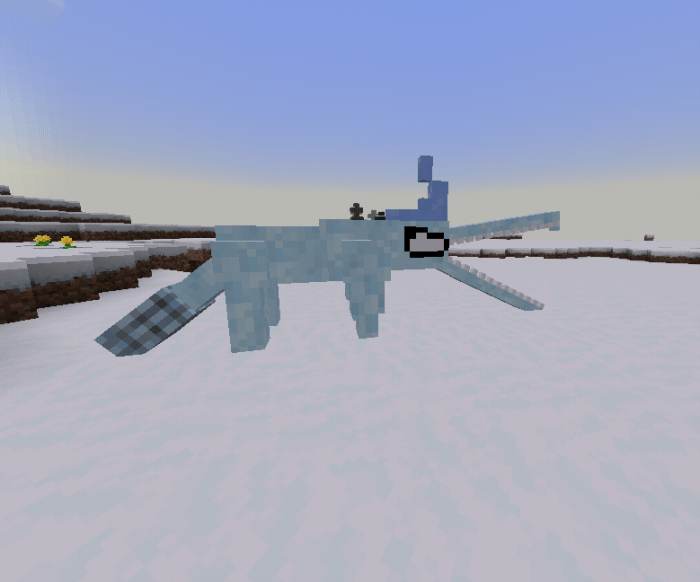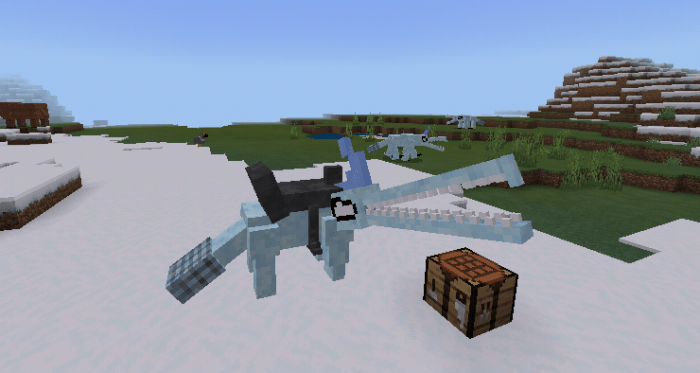 4.Dominant race: Being the strongest race, is race hunting mainly bears and creatures of its same species, as well as having a powerful jaw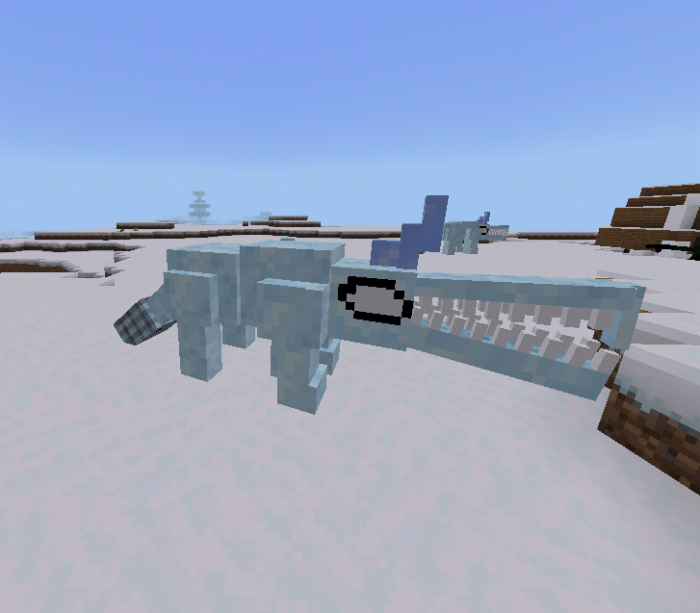 To cook Frozen Demon meat you will need to read this:
step 1, get the meat of a frozen Demon and prepare a Blast furnace
step 2, cook the meat and as a result it will give you frozen demon soft meat, and use that meat in the smoker or oven
step 3, cook the meat in the smoker or oven and voila you have a high quality meat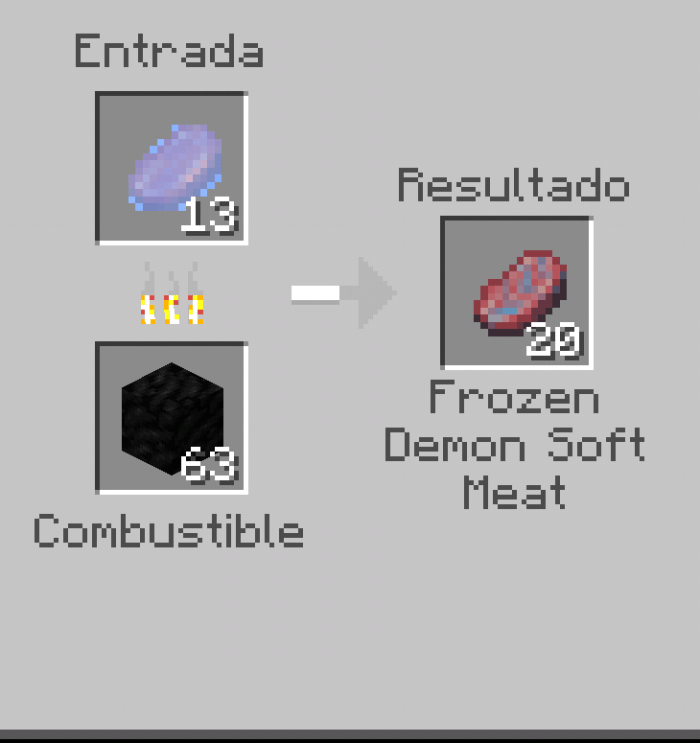 Read this to learn how to create ice powder:
step 1 find blue ice or kill frozen demon until you get a frozen demon horn, then use the stonecuter
step 2, collect the result and use it on the deinonychus ice eggs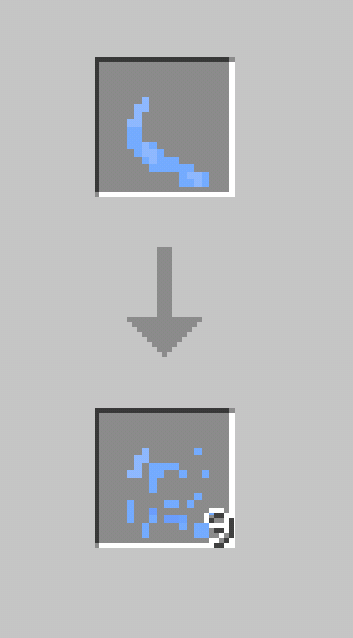 Ice deinonychus:It is a deinonychus that has evolved on the ice getting powers, although it is not good enough, it is very good to travel as it freezes all the water where you cross and leave a snow path to not miss, domesticly with Frozen Demon Meat Cooked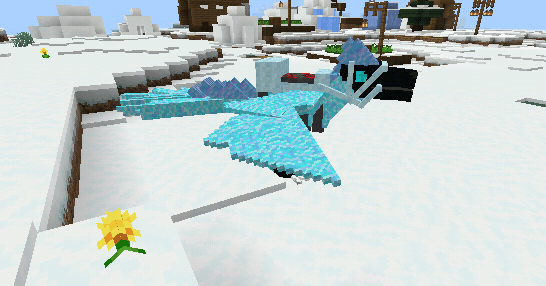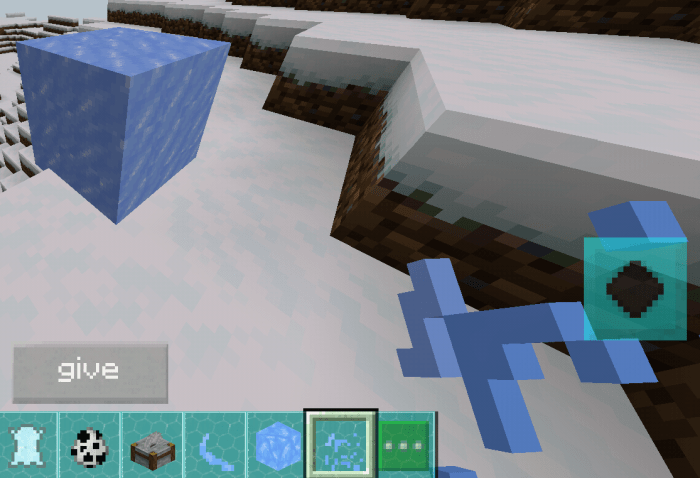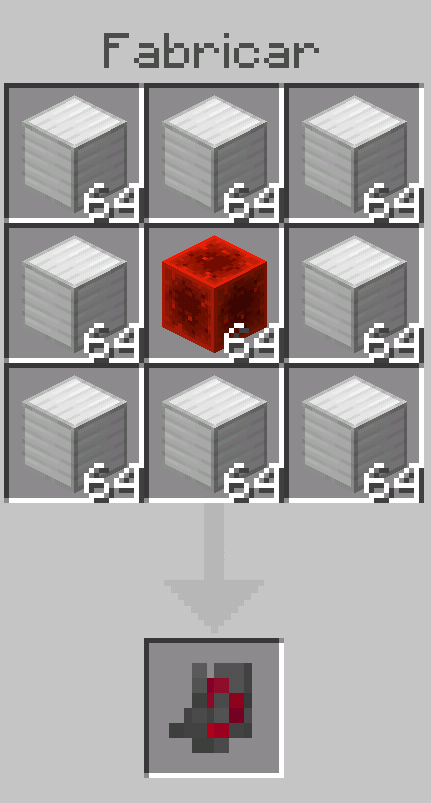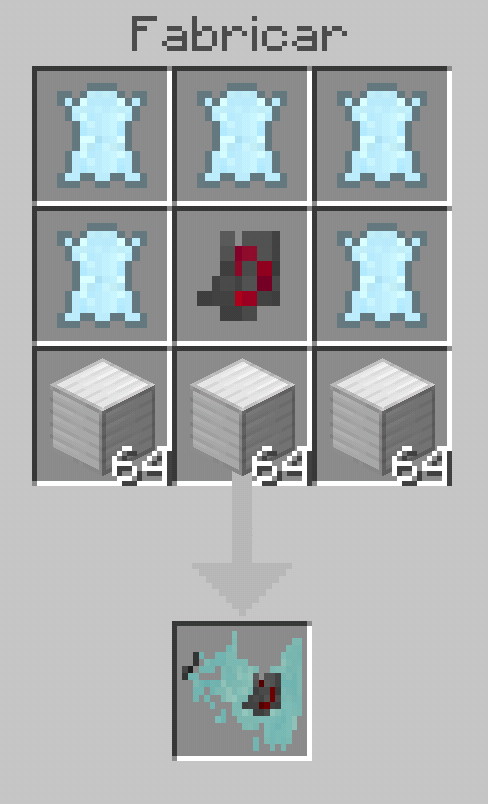 Velociraptor: they are in almost all places, are smelled with meat and can be mounted, in addition to having mochis beautiful styles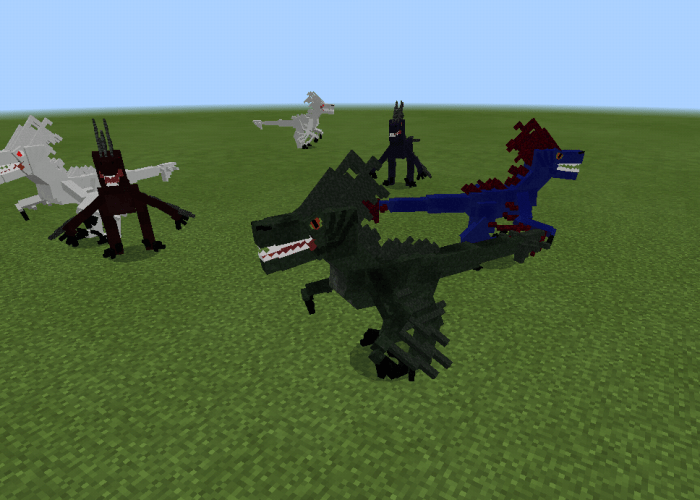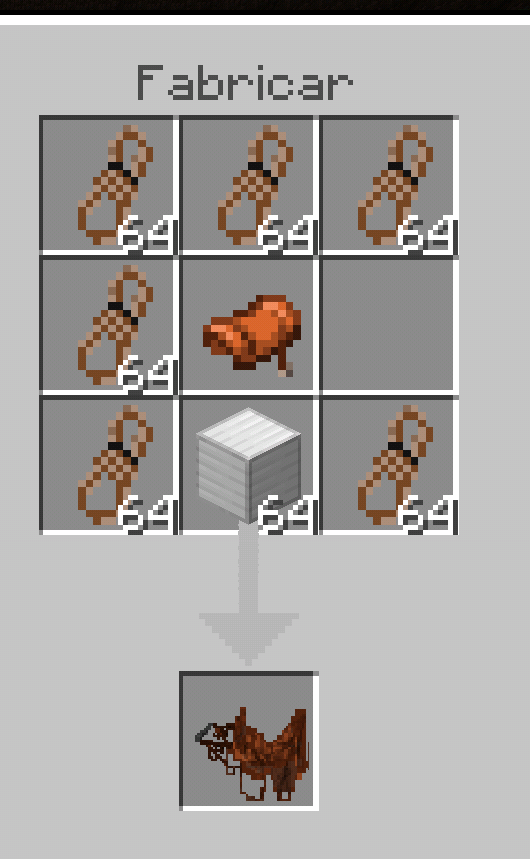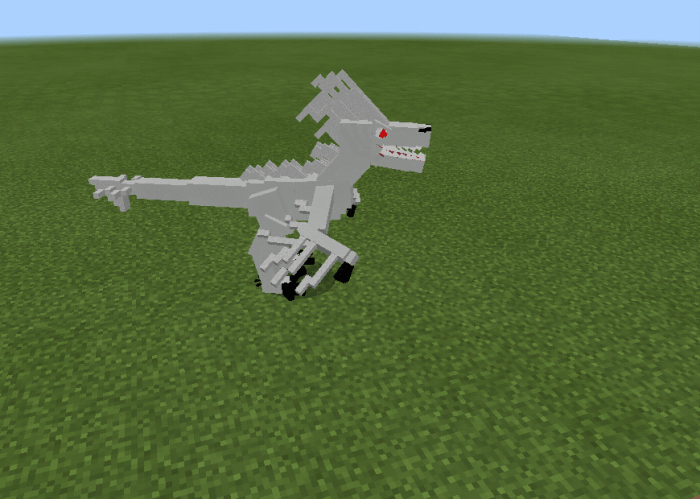 Carnotaurus; this dinosaur has enormous power, every 30 seconds it has an increase in power, it can be mounted and is tamable with red paste, they are found almost everywhere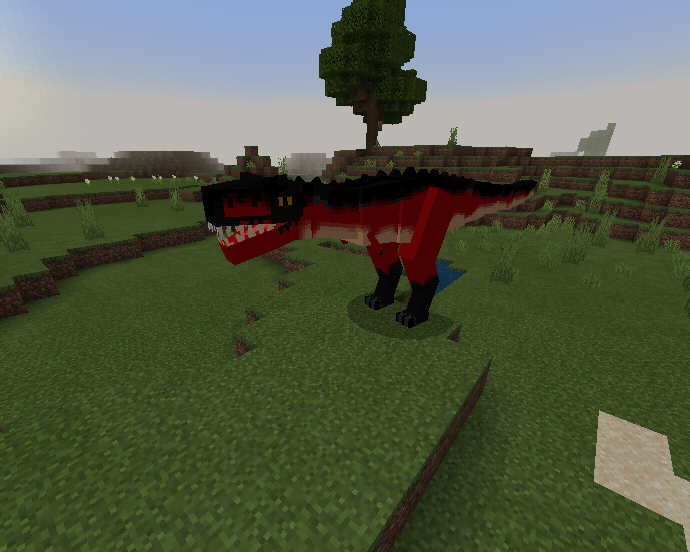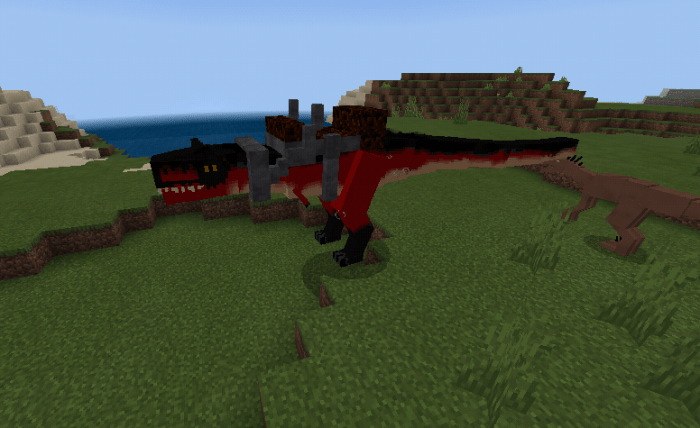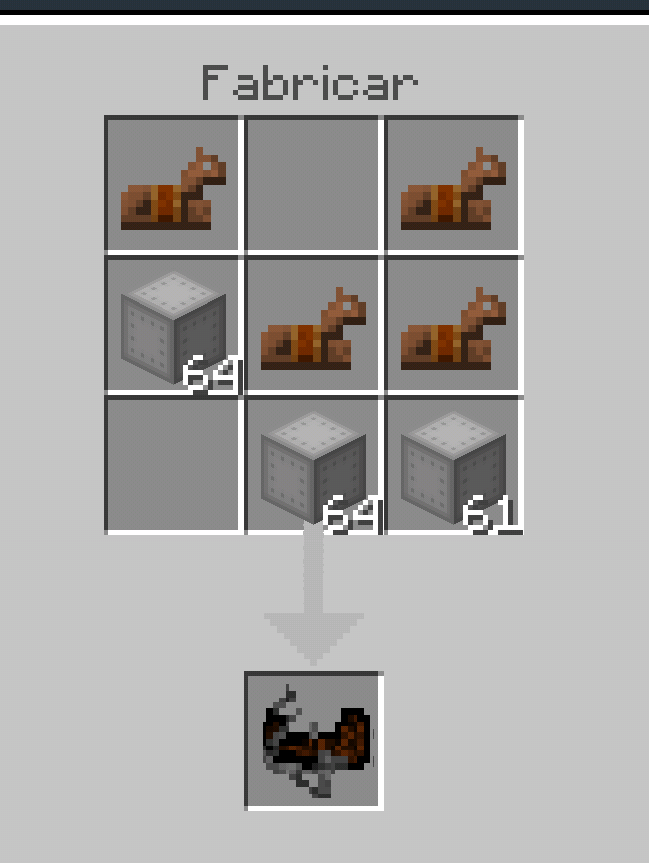 Velonasaur: It is a great dinosaur that launched thorns to who dare to attack him, but if you have it ally you can get a lot of advantage, this because you can place the turret mode to defend your base, the turret mode can be activated with a stick,
it is found in deserts and is domesticable with red paste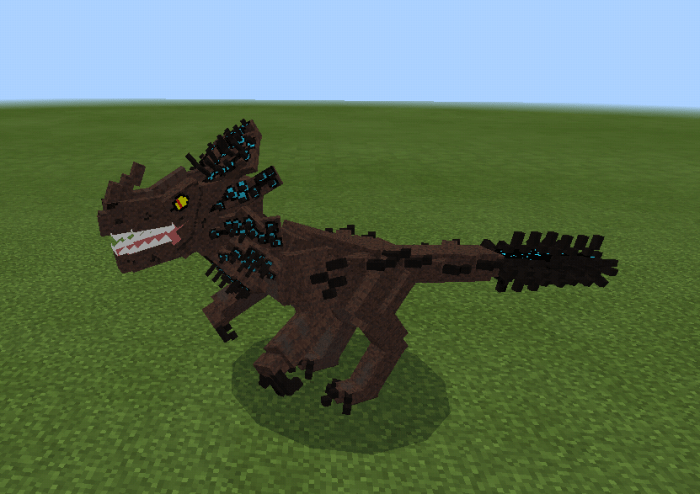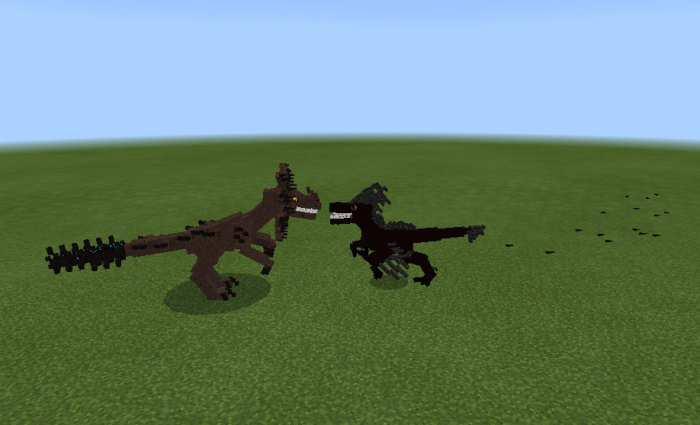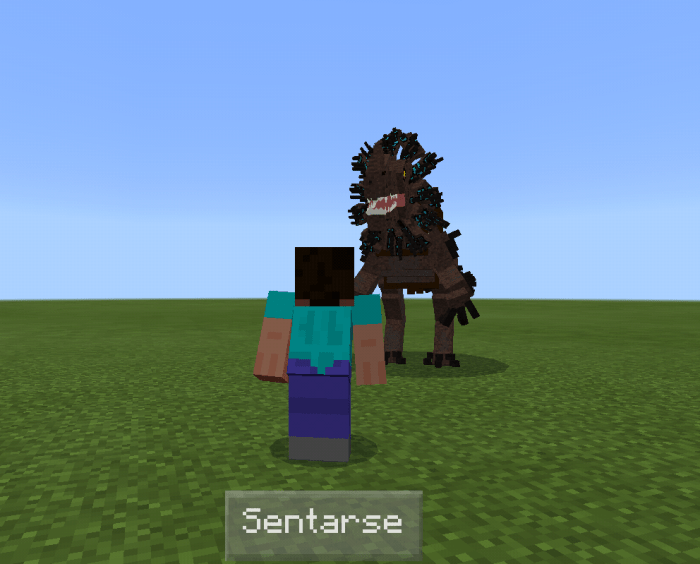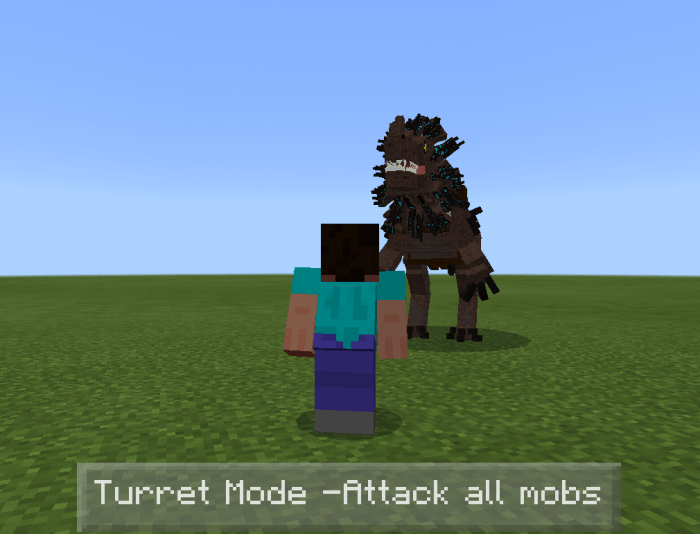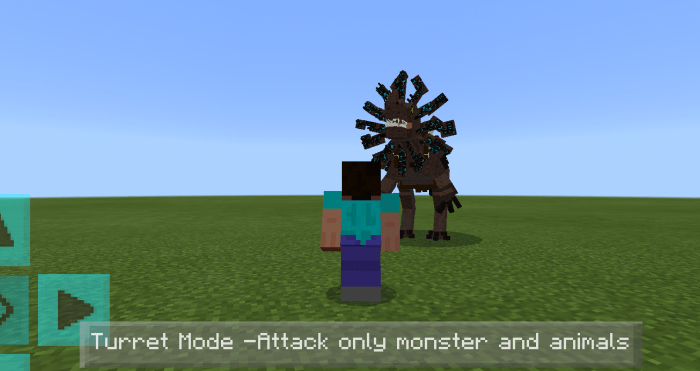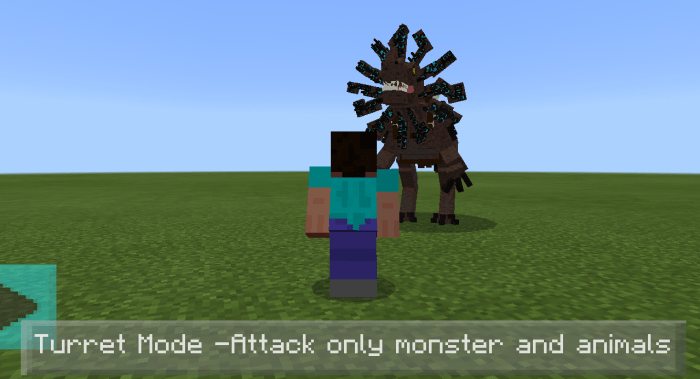 teratophoneus:They are in most places, can be stuck with Red Paste and has a lot of strength and tenderness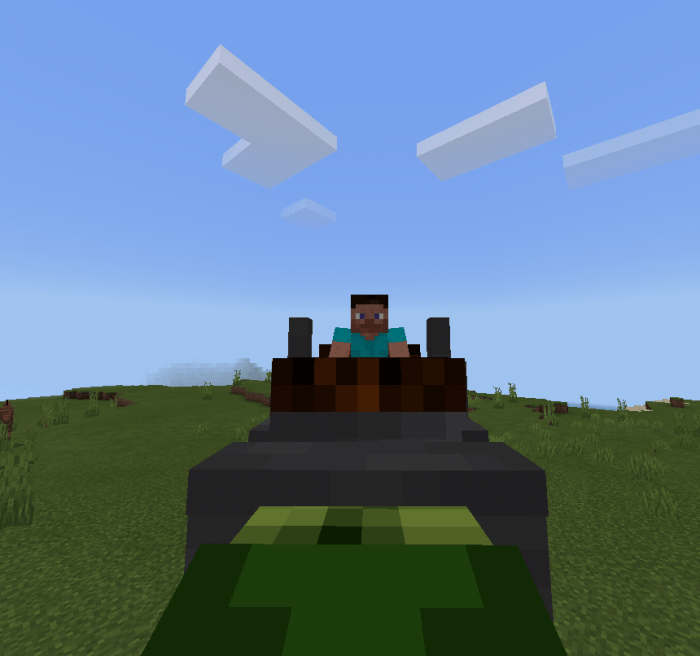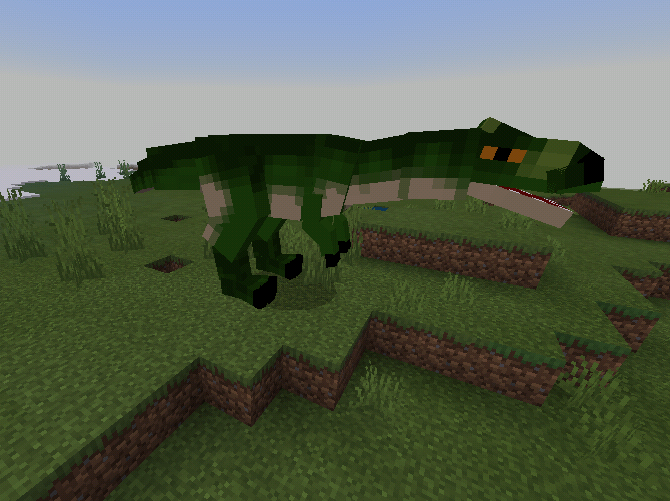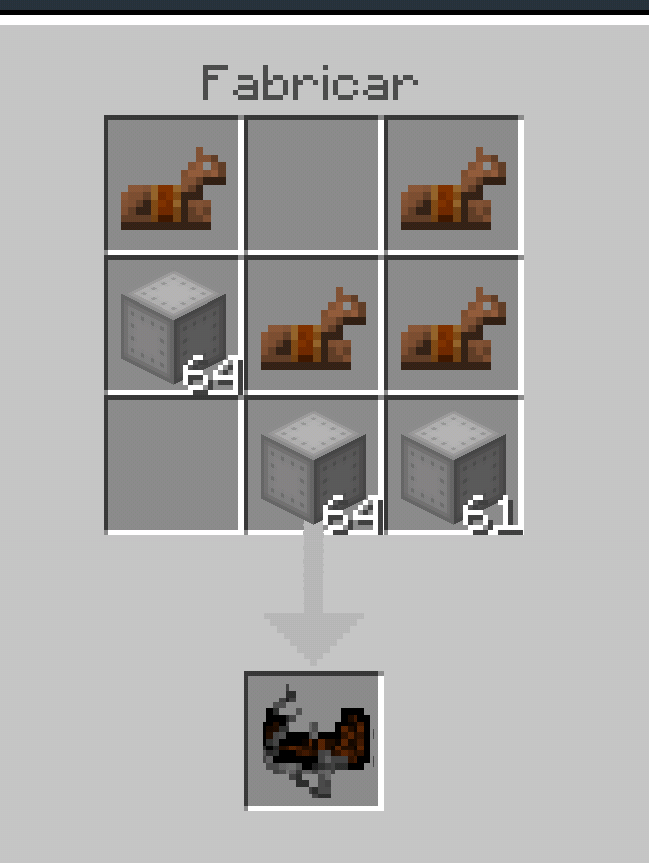 Water bug:
It's creature can only be found in deserts, and if you approach the one with a stick you will give you your liquids filling your life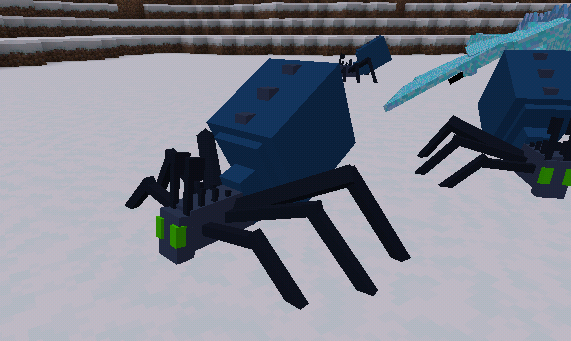 nanuqsaurus: It is weaker than other dinosaurs, he done with sheep beef and can be mounted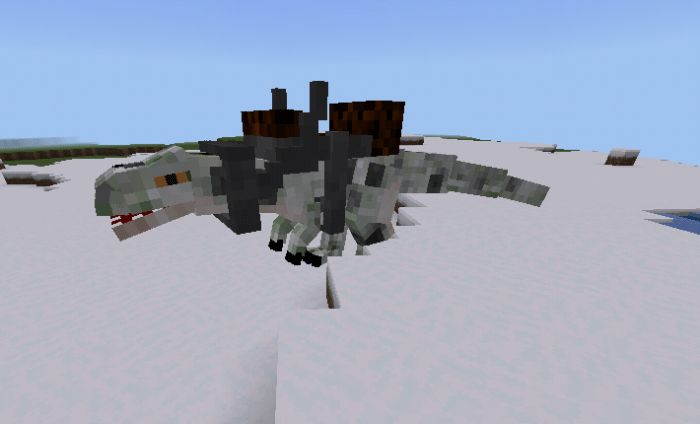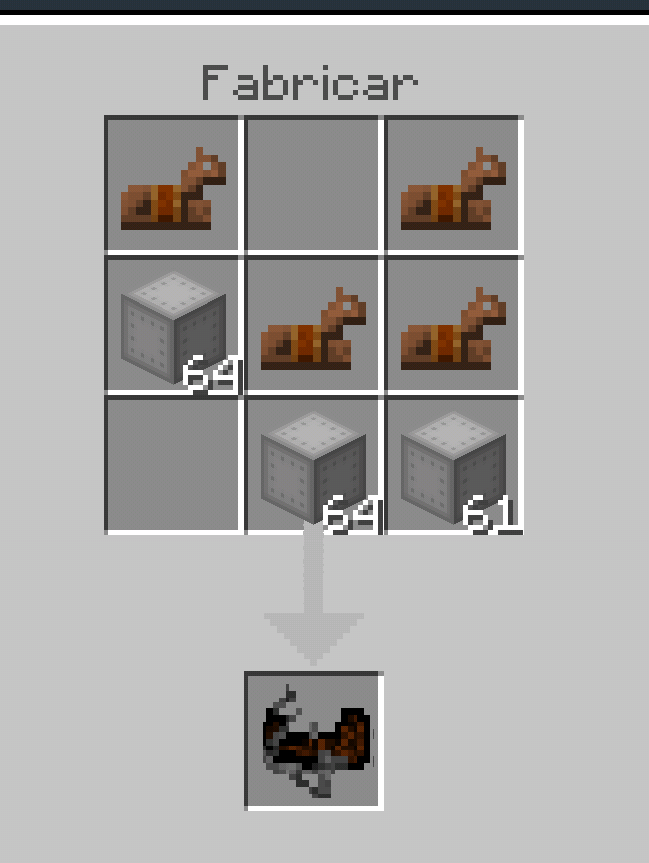 Dire Wolf:
a beast that is not afraid to attack you with all its power and large size, you can tame it with "Mutton Raw", you can also ride it without a mount, they can be found in the snow and in the forests of "mega taiga"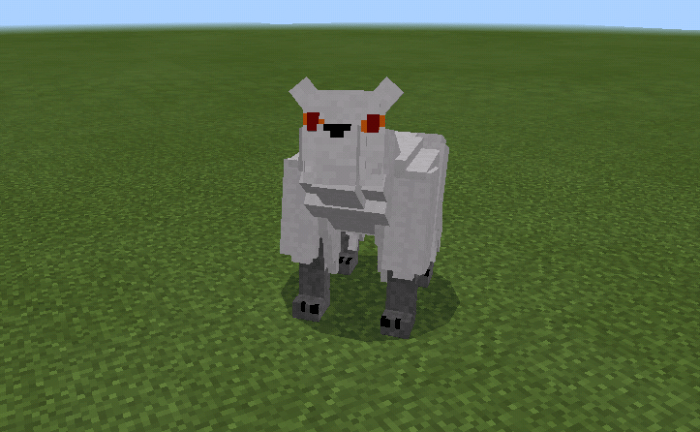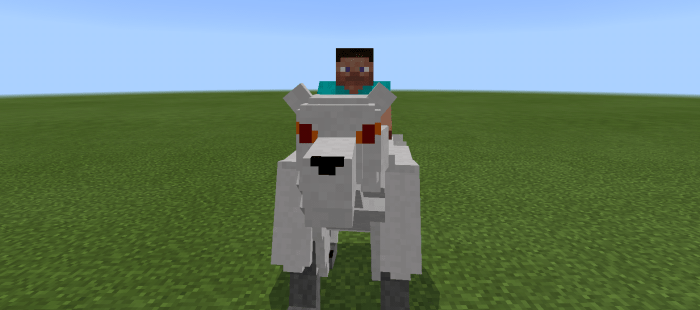 Argentavis
This new flying creature is found in various biomes, such as taiga, extreme Hill's and snowy biomes, you can tame it with "red paste", you can also ride and fly with it, to do this create the next mount and jump riding the argentavis, then look up and you will start to fly, you can also dye it when you have already tamed it.
(Remember that practice makes the driver)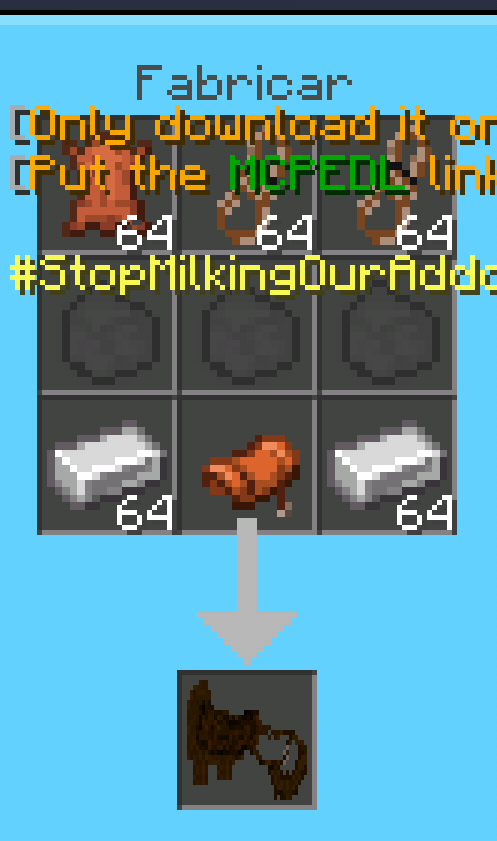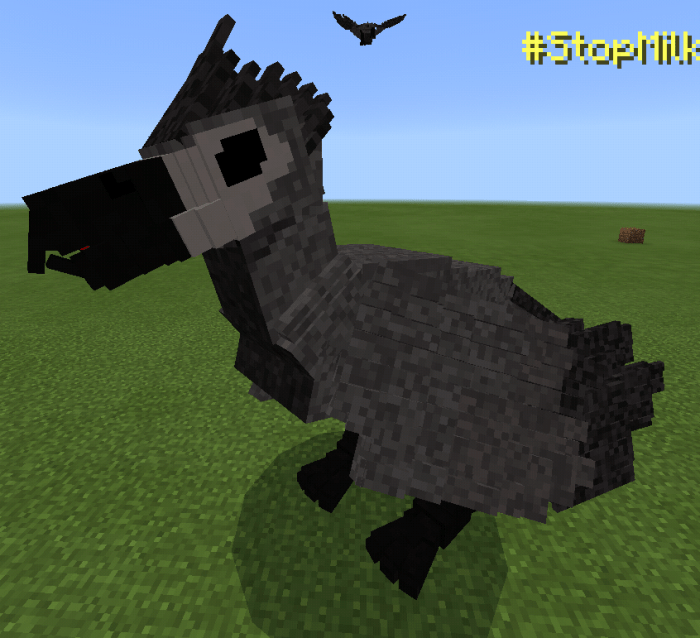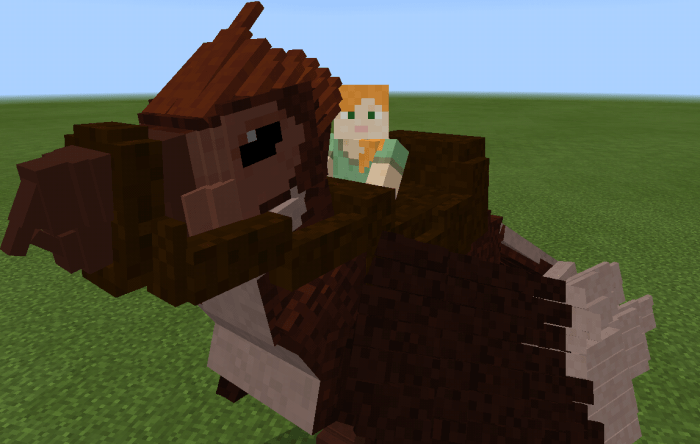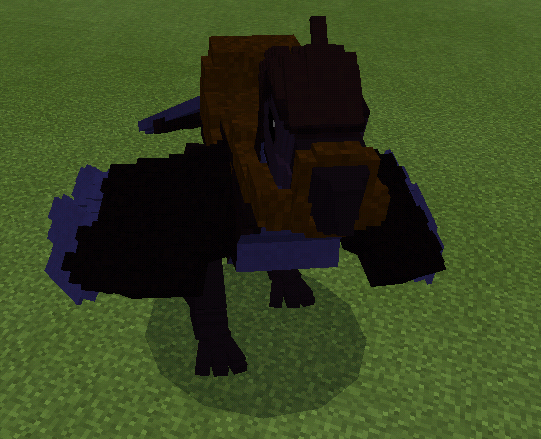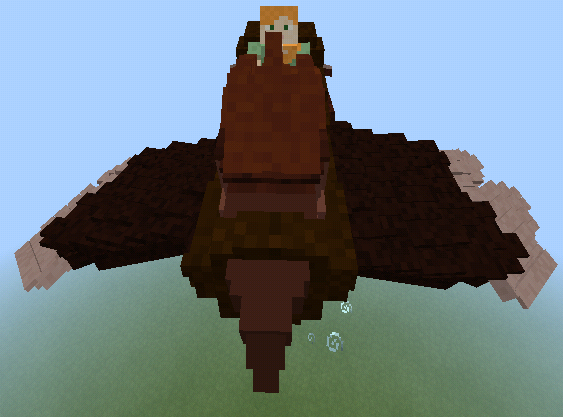 Quetzal
a great harmless creature, you can find it in extreme Hill's, in the taigay in the jungle, it domestic with a lot of "red paste" and you can mount it and fly with it, you can also put a second mount to go with up to 5 people flying.
(To put the mount down and with the mount you want to put it, put it in your hand and give it)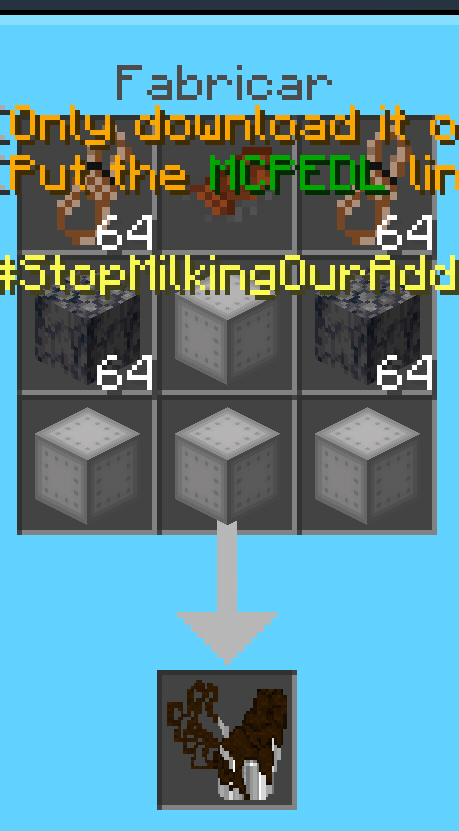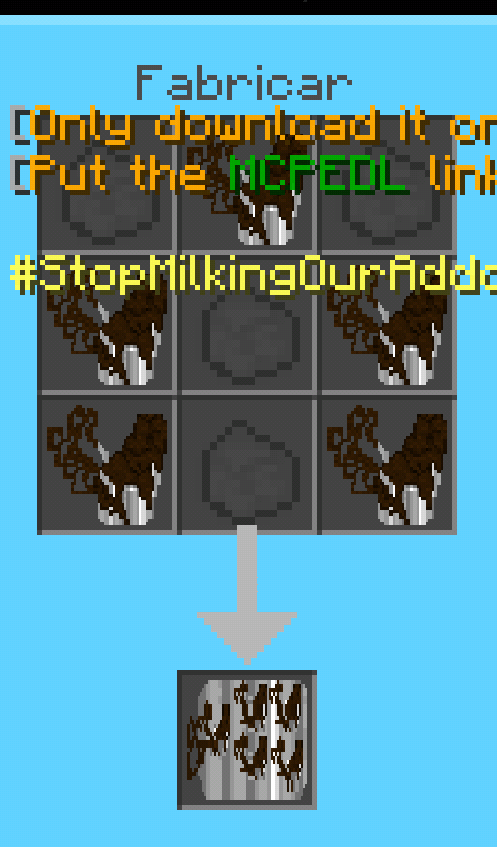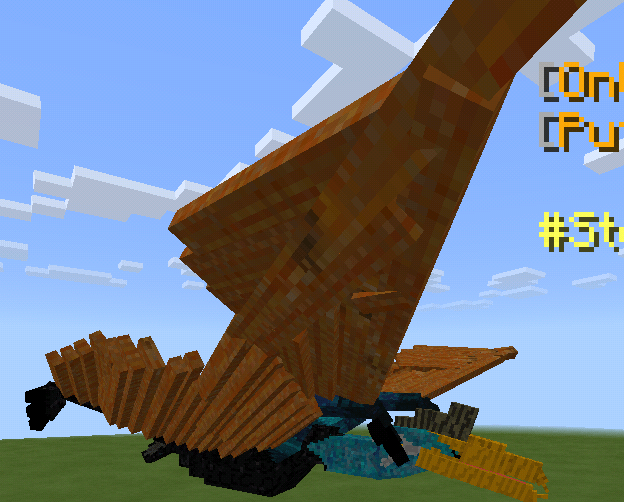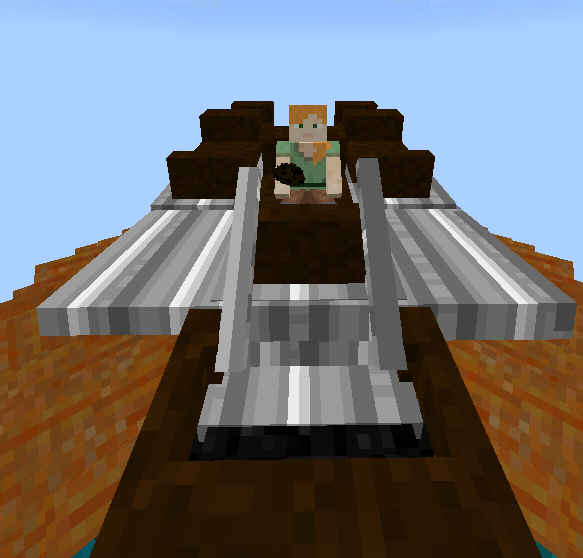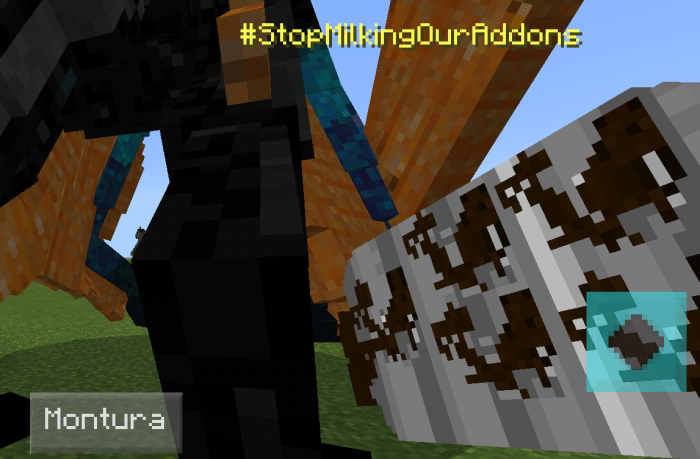 To remove the mounts, hit this object: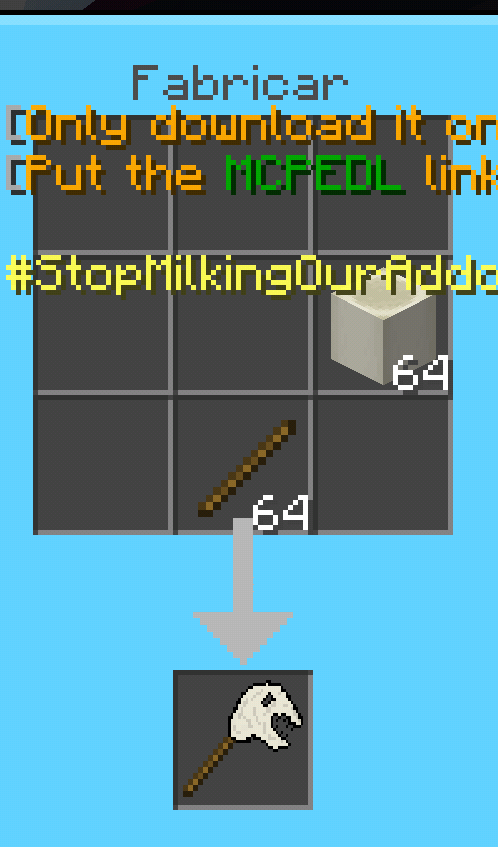 Diplocaulus
You can find it in the swamps, you can tame them with cooked fish, you can also activate a skill in it with "rex skull on stick", when you take it you can only mount it under the water without the need for a mount and if you learn to use it you can go through the ocean.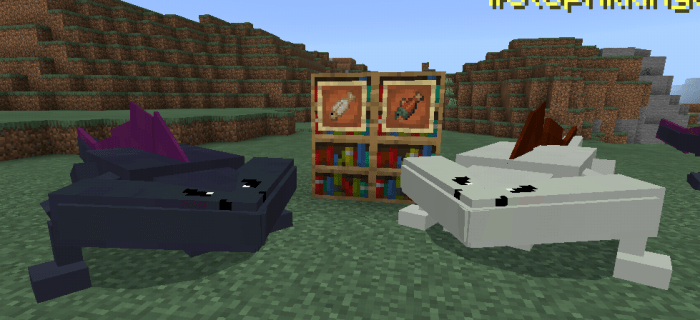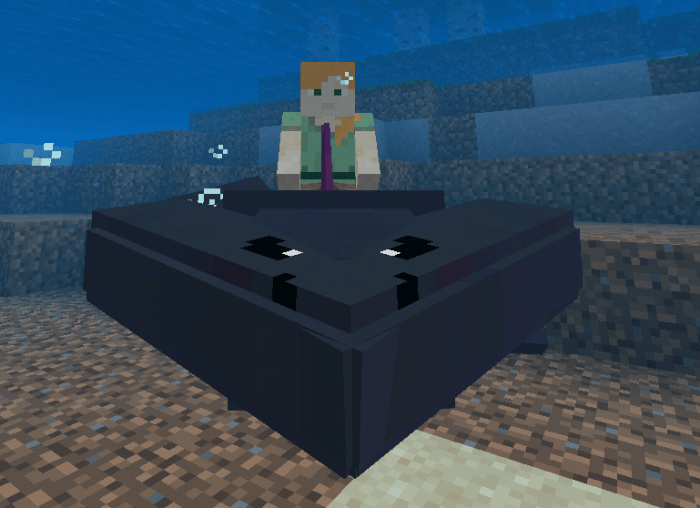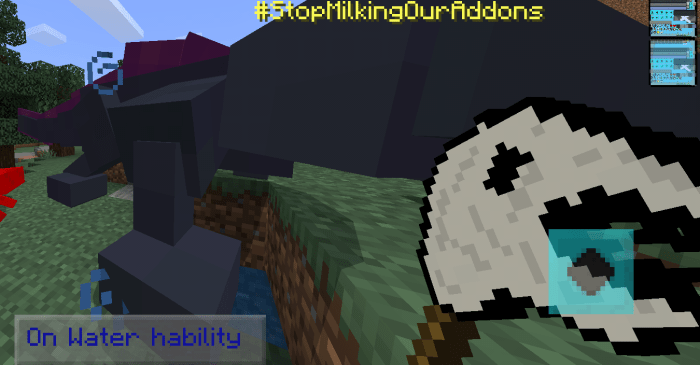 this addon you have to be downloaded from mcpedl only, if not please download it, do not support this type of piracy.
please leave direct link to this page if you make a video about this addon.
find all the variants of dodos, you can download the information from the ones below.
-bug fix :
-Velociraptor: velociraptor mistake when sitting down
-Mamut: error when it appears (appears as lightning and disappears as such)
2 new leech
New mobs :
Argentavis
Quetzal
Diplocaulus.
New items :
raw prime meat
Cooked prime meat
Rex skull on stick
new creature added: air wolf is a great beast that you can tame and ride without a mount
 small modifications to the Velociraptor and utahraptor
The Velociraptor model has been changed, in addition to adding many textures and one different from the others
Velonasaur has been added with its very epic turret mode
9 New creatures
 Argument of Bugs, in the Achatina, Deinonychus, ECT 
New expansion of ice and fire, are now part of the official addon
Fixed animations, speed of the baryonyx modified, speed of the mega raptor modified, damage of the deinonychus modified
fix some bugs:
Yutyrannus Animation, (walking)
Baryonyx Animation, (walking)
Ainictozoon Model
now you can control the deinonychus when fighting
yutyrannus model change
three new entities:
Healer daeodon
Baryonyx
Deinonychus
new draw available
new 3 creatures:
Healer daeodon
Baryonyx
Deinonychus
new model of yutyrannus
change of texture in the item "escargot slime"
increased the level of "leach" Spawn
Fixed bugs, some mobs including the pulmonoscorpius
Now neither the seas nor the swamps are safe
*helicoprion arrangement
New entities: Achatina, Leach with many variants and mamut
Created new model and animations for the Mega Raptor
The waters are no longer safe, because the helicoprion is coming to arkcraft.
added helicoprion, helicoprion shark fin, helicoprion tooth, new necklace
new information of dodos to collect
3 new variants of dodos, 1.dodo cooked, 2.dodo raw, 3.dodo skeleton, you can download the information in the links
Arrangement of some Bugs, such as the hesperornis model is the model of another entity.
Remember to download the links on the information of the items, that to know how to create them
brings bug fixes, change in crafteos, new items (too many), new epic entities such as elasmotherium, elasmotherium trophy, doedicurus, pegomastax, compy, micro Raptor, mega raptor, ainictozoon, thorny dragon, thorny Demon, in addition to their respective mounts and functionalities, 2 new secret variants of two of which are camouflaged, and the one with red feathers, a new discord channel
fix and changes:
 1. This speed has been added to the daeodon to make it more useful, also now you can only carry the babies with rope.
 2. The jump in the pulmonoscorpius has been removed and its speed lowered
 to get a little closer to the pulmonoscorpius of ark.
 3. Fixed the bug that affected hesperornis, now eat the thrown fish.
 4. The result of the cracking of the Hesperornis egg has now been changed by giving 30 oil.
arreglo y cambios:
1.se ha agregado mayor velocidad al daeodon esto para hacerlo mas util, también ahora solo podras llevar con cuerda a los bebes.
2.se ha removido el salto en el pulmonoscorpius y bajado su velocidad
para acercarse un poco mas al pulmonoscorpius de ark.
3.se ha corregido el bug que afectaba al hesperornis, ahora comera de los pescados lanzados.
4.se ha cambiado el resultado del crafteo de el huevo de hesperornis ahora dando 30 de aceite.
*Hesperornis Spawn Arrangement
*text arrangement
*improvement in mobs sounds
*cover image change
Installation
You can see this vídeo : https://youtu.be/oZiuSK0Tk7U
Downloads
Supported Minecraft versions
1.14
1.6
1.7
1.8
1.9