This script will turn the armor stands into a clock. It displays the time which is set on your device. The text is displayed above the armor stand. The script does not interfere with other entities except for the armor stand.
Creator: momiyama, Twitter Account
How does it work?
Place down an armor stand on the ground and it will display the current time as a floating text above the armor stand. It's really useful if you want a quick and easy way to keep track of the current time in-game.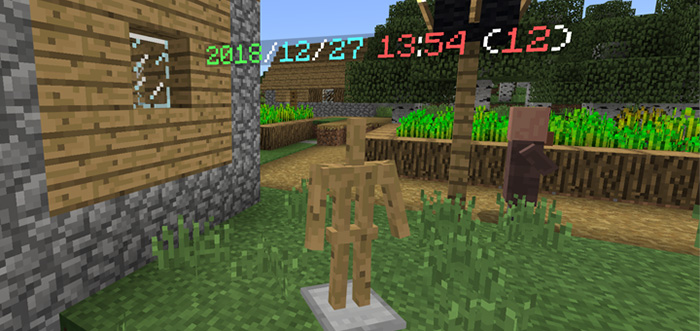 Installation
Important note: This script requires 1.9.0.3 (currently only available for Windows 10). Android users can use BlockLauncher (a third-party app) to unlock the feature.
Apply the pack for a world
Enable "Experimental Gameplay" in the world settings
Create the world