The Armor Stand mod is quite self-explanatory by name. It adds an armor stand item which can be placed on the ground and hold several different kind of armors.
It's definitely more accessible and useful than having armors stored in chests where you soon forget about them. Currently it supports diamond, gold, iron and leather armors.
Creator: MyNameIsAnti
Item IDs & Crafting Recipes
Armor Stand (416) – 6 sticks + 1 stone slab
What's it for?
It's easily crafted and can then be placed in multiplies anywhere you like. The armor stands can hold any type of armor so it's perfect for storing armors more visually in the open compared to chests.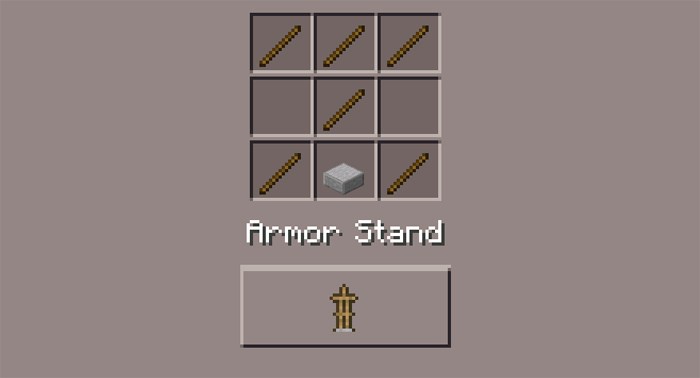 Simply tap with the gear on the armor stand which you would like to store. They are supposed to be able to support a mixed combination of gear such as both iron and diamond.