Armorplus is an addon that adds many types of new armors to our game, these armors vary according to the material with which they are made, in this version 2 special armors have been added as well as some swords that are designed to be used with the same armor .
Here you have examples of armors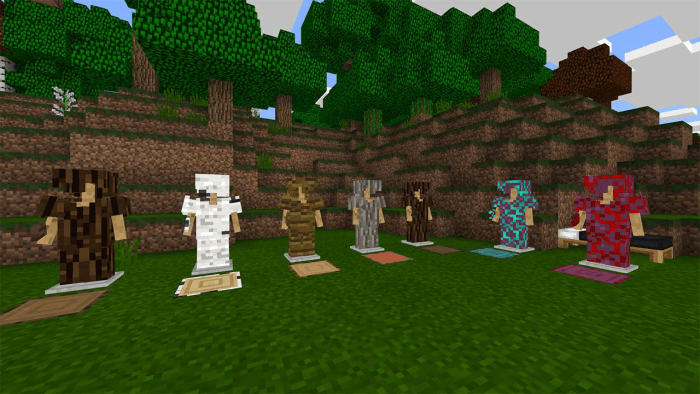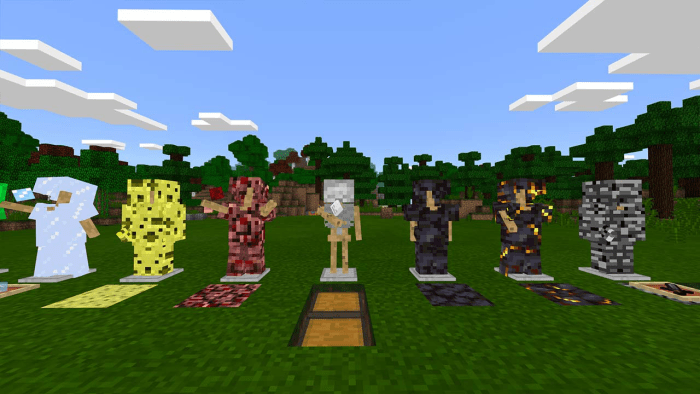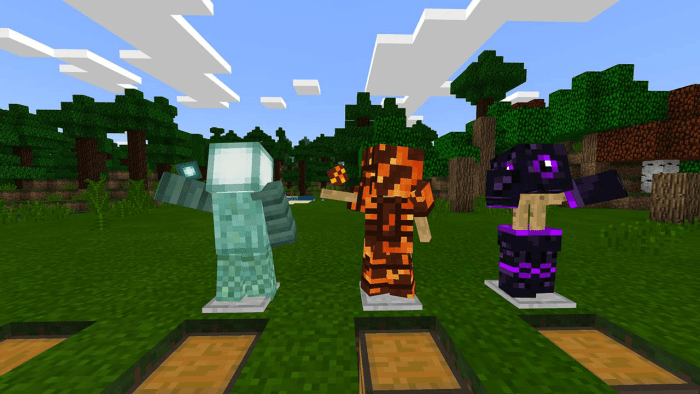 How does it work?
To craft the armors it is very important that you take into account the following: all the armors are placed by holding down on the screen with the crafted hole in hand, then I leave you with which are the materials with which you can craft each of the armors .
• Dirt
• Granite
• Andesite
• Diorite
• Infested stone
• Cobble
• Trunk (Oak, fir, birch, jungle tree, acacia, dark oak and the two trunks of the nether)
• Leaves (except dark oak)
• Planks (all woods except nether)
• Glass (transparent only)
• Cactus
• Block of hay
• Slime balls
• Emerald (not block) you can craft a sword.
• Ice
• Sponge
• Infiedra
• Blackrock
• Blackrock with gold shards.
• Deformed stem
• Stone of the End
• Bedrock (you can craft a sword)
You just craft a chestplate and you place it, that´s it. you dont need any more.
EXAMPLE OF RECETS: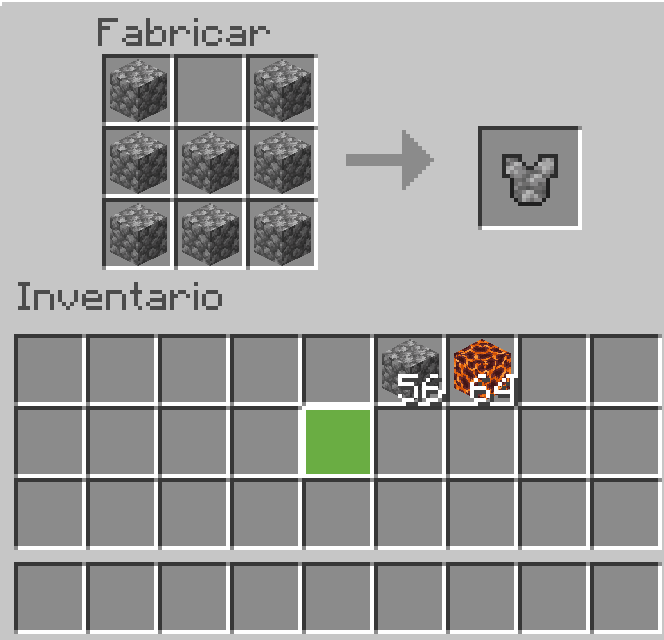 SPECIAL ARMORS
• Skeleton: (if you want to craft the skeleton head you can do it on the crafting table with a bone block and scissors, in any order)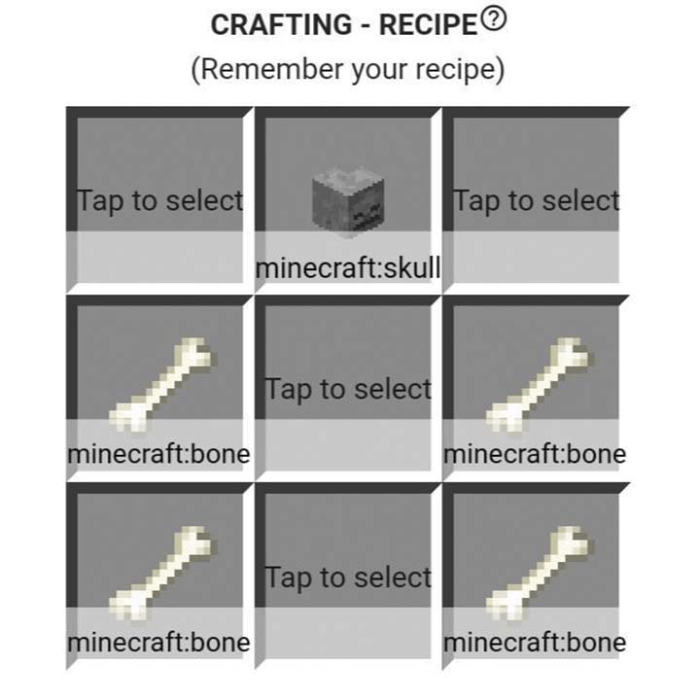 • Fiery Armor -> with Fiery Axe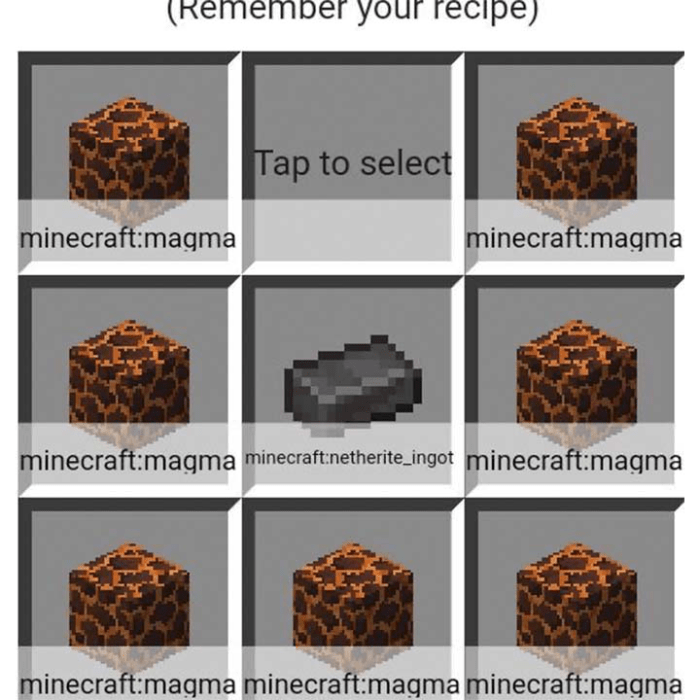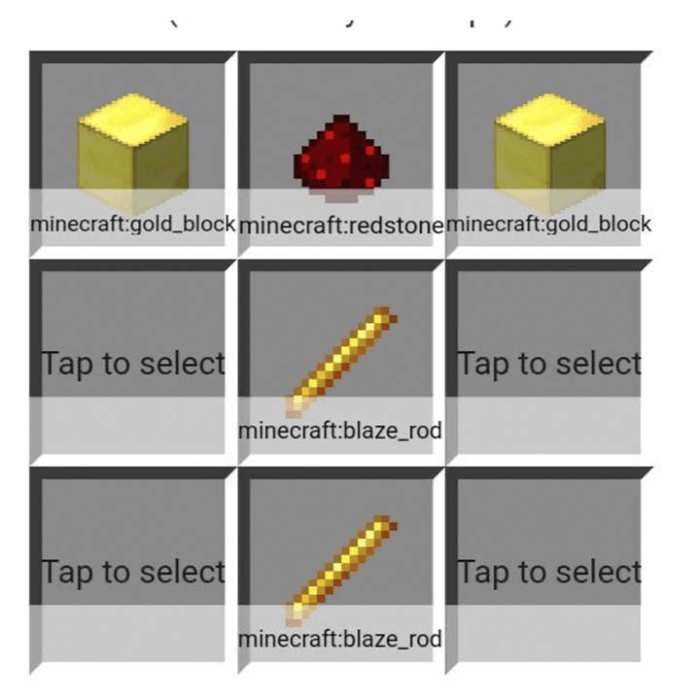 • Marine armor -> with marine axe


• Obsidian armor -> with obsidian sword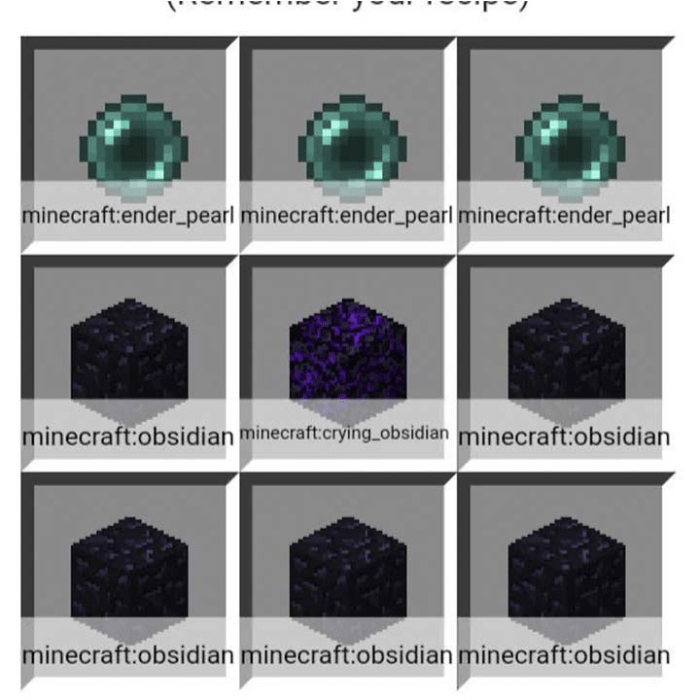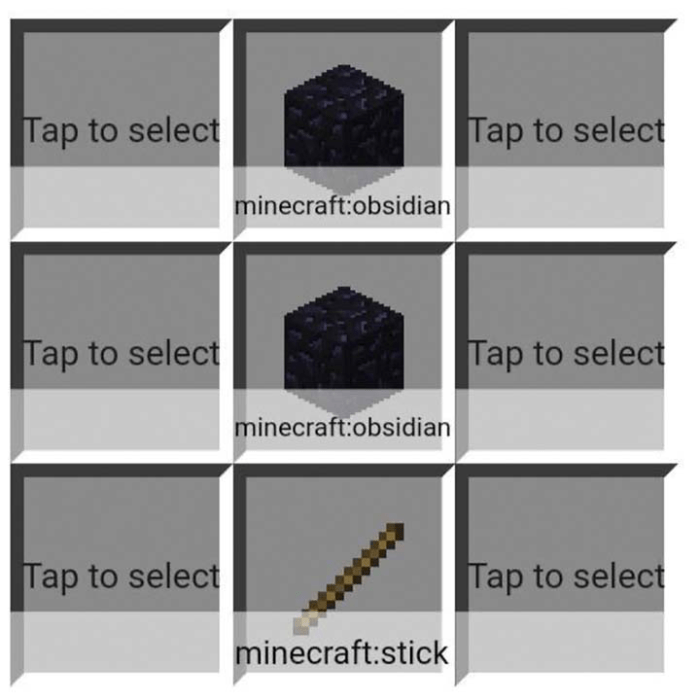 Don't worry if you see armor like this in your inventory, it's normal.
Note: If you want to review this addon, leave this download page, otherwise it will proceed under Copyright © 2020.
YOU DON´T HAVE ALLOWED TO UP THIS ADDON IN ANOTHER WEBSITE
IF YOU ARE YOUTUBER YOU MUST TO PUT THE MCPEDL LINK
This is a big update, replace armors by another ones, we add more armors than the first version, and new items.
Correct a bug that make netherite armor didn´t protect people.
Now we add support for NETHER UPDATE Minecraft PE 1.16, we are working for new update to add, new swords.
Now we addon support for NETHER UPDATE Minecraft PE 1.16, we are working for new update to add, new swords.
I made the download link more obvious for people who don´t speak spanish, now I put a notice with a clarification of where you can find the download.
Installation
Downloads
Supported Minecraft versions
1.16