A skin can say a lot about someone and is such a key choice in this game we call minecraft. Are they an older player, did they have the care to change it, possibly their age (I am looking at you skin editor users), and so much more!
So why does one of the most needed parts of the game require you to hide or obstruct this masterpiece?
I, myself, am a skin creator, so I love to see my own skins. Why would I put so much time into making skins or skin packs only to not see them? I have found myself rarely wearing armour because I wanted to see my skin. And like mentioned above, I like to see what a skin says about that person, their play style and personality with in the game.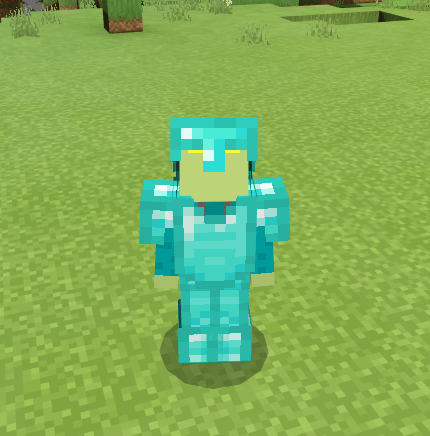 Just Look How my skin is covered, the armour even covers the face! But after turning on the pack…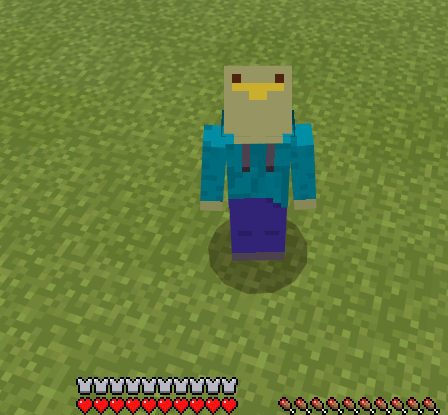 You can see that I am still clearly in my armour, but you can also clearly see my skin!
If you play in your own worlds and want to see your skins for yourself, then this pack is a must! However, what about you PvPers and server goers out there? Well I just so happen to have made a list of (almost) every game on the featured bedrock servers.
If you would like to see my notes (which go into more detail on how this works) then there is a text file below (also in the mcpack if you feel like unzipping it) but if you want to quickly glance to see if your favorite game makes the cut then look at these lists.
DISCLAIMERS:All data was last taken as of April 26th, 2020, not all information might be accurate or missing data after then, mini game compilations do not appear in these lists.
What Not to play with this pack
Unless you're looking for a challenge 😉
Mineville City/InPvP
NA
The Hive
Survival Games
Treasure Wars
Lifeboat Network
Skywars
Bedwars
Mineplex
Skywars
Cakewars
Survival Games
Cubecraft Games
Survival Games
Egg Wars
Skywars
What To Maybe Play
With Reasons Why
Mineville City/InPvP
NA
The Hive
Just Build – At the time of writing, there are only two cosmetic options in Just Build, Builder hat and trail, this would eliminate your ability to see half the cosmetics in this game.
I haven't actually tested this, I didn't really use the hats and the Hive is my most frequently browsed server, this may be wrong, if you please tell me
Lifeboat Network
Survival mode – Being basically a normal non mini game server, this means that you can get armour, if you plan on PvPing then you might want to think about this
Prison – This mode has no issues until you get to the PvP prison, this might make it difficult to gage opponents, however you can assume that they wouldn't be in anything under diamond.
Mineplex
Skyfall – Being a PvP mini game makes it so you probably won't want to have this pack on, however, with most armour being chain or gold, you can make an assumption what they have on them.
Survival Mode- see the entry for Lifeboats, version
Cubecraft Games
NA
Untested/In development
Due to InPvP's servers not loading, no data have been collected for that half of the Mineville City servers.
Mineville City Skyblock is not only in pre-release, but it is also cost minecoins, for this, it has not been tested
Mineplex has a game by the name of factions, the loading NPC is there but there are 0 servers to play on. Going by the nature of Faction Servers, you will most likely not want to be having this pack on.
CubeCraft Games has 1 game in development.
Other Things to Know
I do plan on updating this as both more mini games come out but to also hopefully test mini games or modes that I wasn't able to.
You also might be asking yourself, how do I know when the pack is equipped?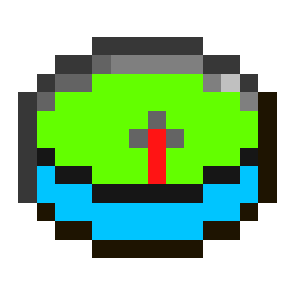 Well my testing also extended to finding common Items between these servers, which resulted in this compass texture. When this compass is showing, that means that armour will not be showed in game. That way you can know to go disable it.
There are 2 subpacks in this 1 pack, one removes glint and one keeps it, hopefully it defaults to Glint, other wise no glint will show up. With armour this won't make a difference, it is only there in case a bug causes there to be glint.
Lastly, I can not speak for non featured servers. Some servers might allow to go into it and use your global resources. Some servers like HoneyCraft will not work because they don't allow you to bring in your own packs.
I changed the Featured Image and add pictures accordingly to MCPEDL teams request
Installation
Follow the link without clicking an ad until you make your way to media fire.
Download this pack.
Open the .MCPACK file and it should go directly into the proper palce
I have no idea if that applies  for Ios or Android.
Downloads
Supported Minecraft versions
1.10
1.11
1.12
1.13
1.14
1.6
1.7
1.8
1.9
Resolution
128x
16x
256x
32x
512x
64x