Credits: TeddiIV for CrackedCubes 
This terrain is based off Asgard from the Marvel universe. We will not be releasing a version of the map with Asgard pre-built… that is for you to do! Why not try and build Asgard for yourself and become a god of the Nine Realms…? 
Please Note: if you want to use this map as a base, just ask us on Twitter (the likely answer will be yes).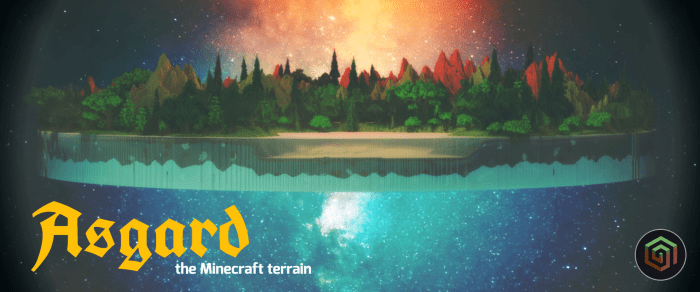 Asgard, the land of gods who control the nine realms, is a flat planetary body floating in space. We've based our terrain on the Marvel universe's incarnation of the mythological city that was destroyed in the film Thor: Ragnarok.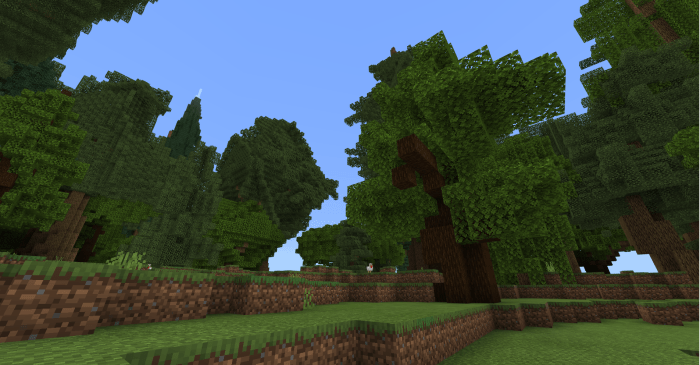 We've added a huge variety of large custom trees to the map – so many that for low-end devices rendering them may be challenging.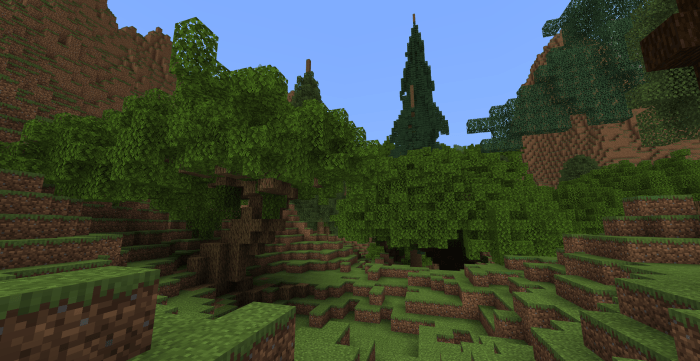 Downloads
Supported Minecraft versions
1.8
1.9