This add-on adds over
180
new items to Minecraft. Most of the items have completely new and magical features. For example, you can use one item to fly and another to become immune to explosions. If you are more a sneaky guy, the newly added Amulet of Invisibility might be the item you search for and if you are more interested in combat, there are
70
new weapons to explore. It's really a huge add-on with lots of cool features to explore. A great part is that it doesn't replace any of the vanilla items!
Creator: 
solvedDev
, 
Twitter Account
Updated:
15 January, 2018 (
read changelog
)
Features
Easy Start
You will need villagers in order to get started with #AstroExp. In case you don't spawn next to or near a village, make sure to enable the bonus chest which may now contain villager spawn eggs!
Detailed Guide
A detailed in-game guide provides any information you need to know about this addon. It has a clear structure, so it is very easy to navigate through it. The guide showcases every item with a picture, introduces you to all the new villager professions and gives you the most important facts to survive the astronomic world. You can find the guide by clicking on any of the question marks in the different menus or by clicking the "How To Play"-button in the pause menu.
On the first picture, you can see the
ITEM
section of this guide. To keep it easy to navigate through, there are four toggles for six letters. You first choose the region of the letter, than the exact letter. The chosen page introduces you to every item with the chosen letter.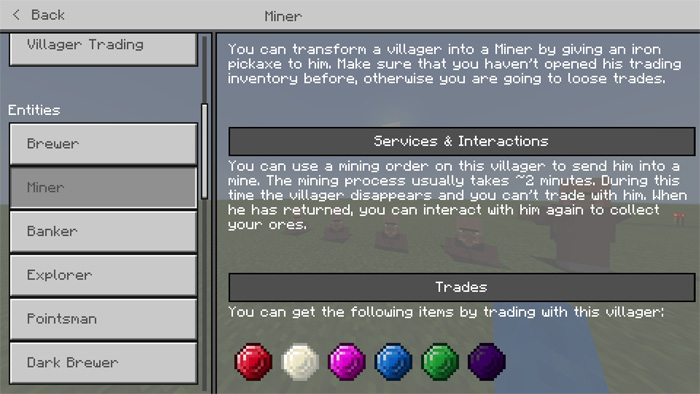 The second picture showcases the
ENTITIES
section of the guide. I clicked on the Miner article and can now inform myself what this villager does and which items I can get by trading with him
.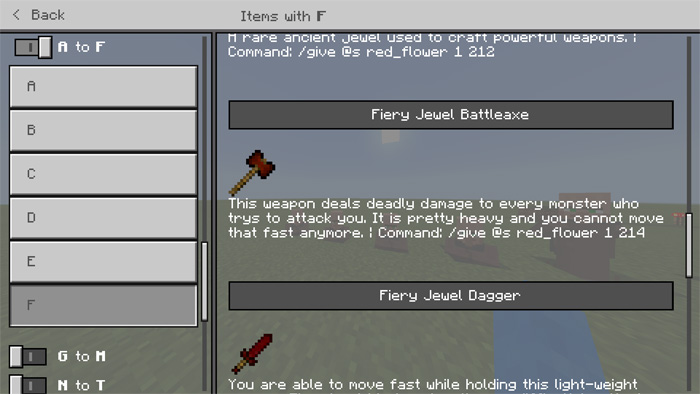 The guide is still a work-in-progress as of v1.2 of #AstroExp.
Items
You are bored by the vanilla items? This addon allows you to discover Minecraft once again. The Astronomic Expansion Addon implements over 180 new items, you can surely imagine that there is no time left to get bored! There are new mob drops, magical items, weapons, ...
The new items are not available through the creative menu. In order to get them, you need to enter commands. If that sounds too complicated for you, no worries! You can find the command for each item in the
ITEMS
section of the guide.
Blocks
Builders rejoice: The Astronomic Expansion Addon also adds new blocks! From beautiful carved wood variants (known from the More Blocks Addon) to different gem blocks: This addon will boost your creativity once again. I am excited to see what you do with the new blocks.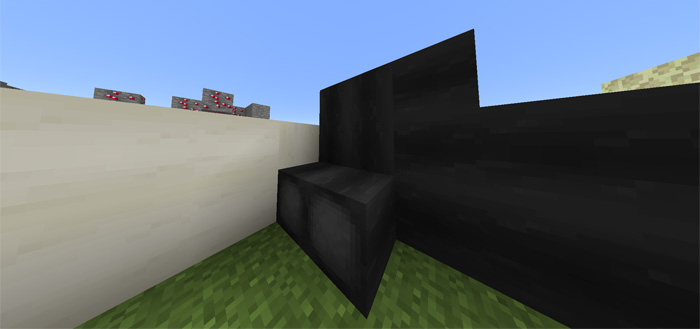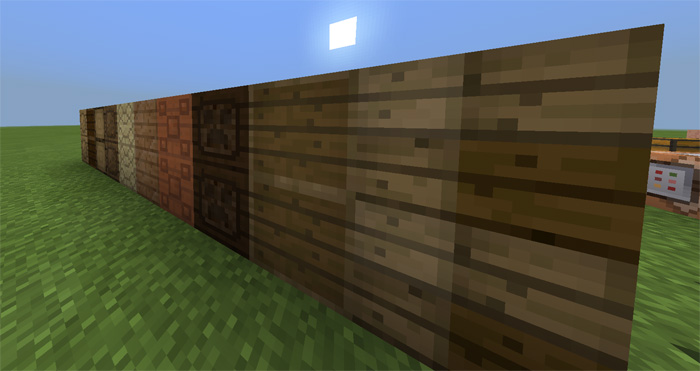 Entities
Did anyone asked for new boss mobs? No? Well, the Astronomic Expansion Addon still introduces two new boss mobs: The Galactic Zombie and the Jungle Skeleton. Beat these scary monsters on your journey through this addon.
And for the players who are not interested in slaying new beasts, there are tons of other new ways to interact with entities: You can now boost your minecart, tame a bat or extract the life essence of even more entities…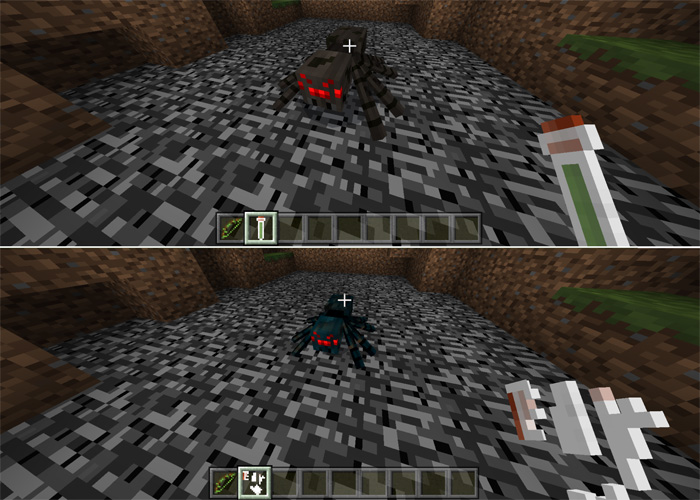 Another example of entity interaction is that you can now transform a Spider into a Cave Spider by giving Poison Extract to her as shown on the picture to the left.
Additionally, there are some other new dangerous monster like the baby skeleton or the scout.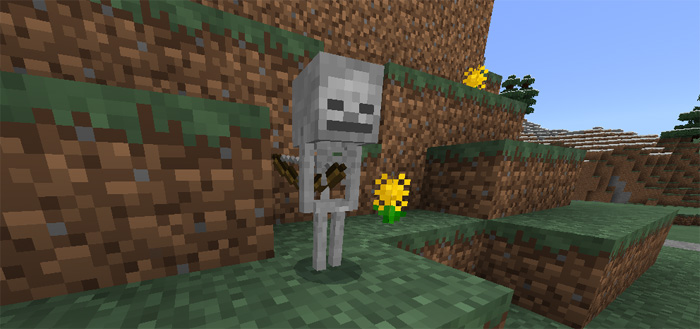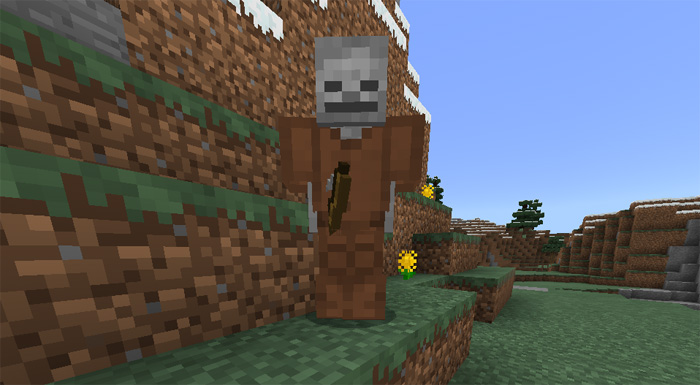 Transformations
You don't feel powerful enough? With the Astronomic Expansion Addon, you can transform into four unique mythical creatures: Hydra, Vampire, Werewolf and Dragon! You will get different abilities while being transformed like no fall-damage, breathing underwater or more health.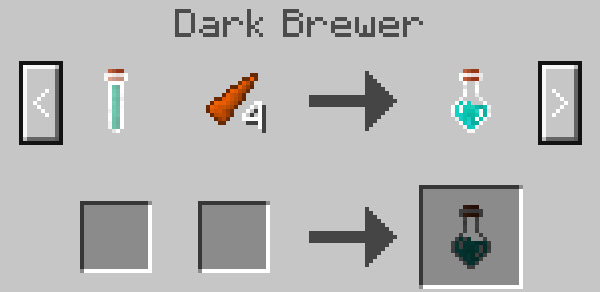 Villagers
Villagers are the basis of the Astronomic Expansion Addon. The v1.2 update introduced a major rewrite to them so it is now much easier to understand who offers which items. Villager trades in general are the way to craft the newly added items in survival. There are
21
new villager professions with more to come. Neither of these villagers spawn naturally- You need to create them yourself by interacting with a villager while holding various items. For more details, take a look at the in-game
GUIDE
.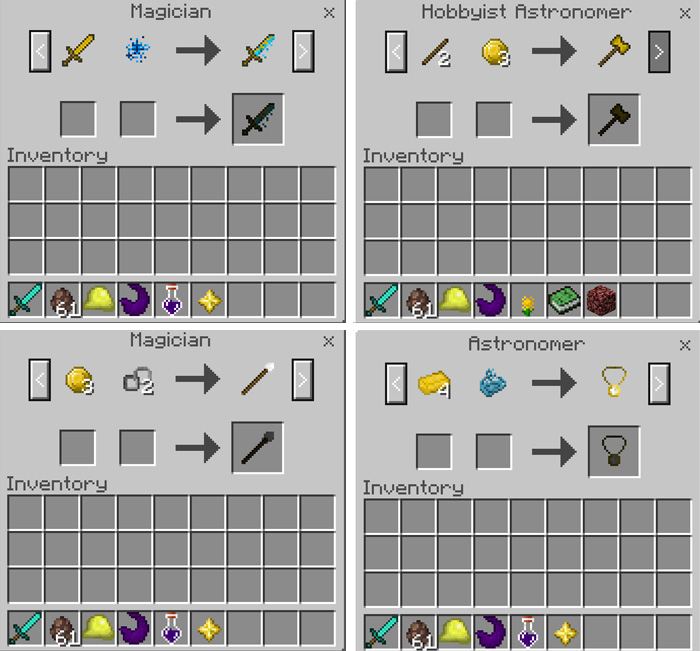 User Interfaces
You might be asking yourself what this means. How, why, my beloved interfaces…! The horse interface has changed and might be overwhelming on your first look. However, you can still use the saddle and armor slot like before. The other slots are boosting different characteristics of your pet. Have fun messing around with them! This isn't fully implemented yet on all mobs.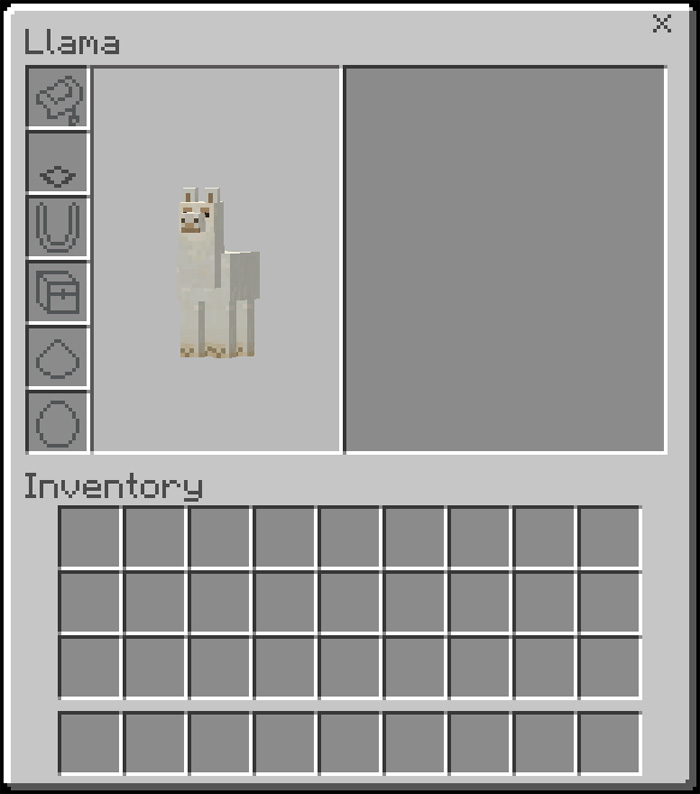 Worlds
This addon ships with an included map ("#AstroExp - Library") to explore the Astronomic Expansion Addon. It provides you easy access to all items in case you just want to play around with this addon. You can find this map after clicking on "Create new" in the worlds section as it is a template world.

A new tutorial world will be delivered some time after the v1.2 update. For now, you need to orientate using the guide.
Notes From The Creator
v1.2 is the biggest update ever and the work of 3 months! A lot of my soul and heart went into this project and I am absolutely excited to share my progress now. Please note that not all features are finalized or perfect yet. I had a beta ongoing on twitter so I was I able to fix the most annoying and heavy problems. I cannot guarantee you that this version has no issues though. If you happen to find any problems, head over to my twitter profile and report them! :)
Apart from that, #AstroExp v1.2 introduces a new line of progression to this addon which makes more sense. In the previous version, the low tier weapons were useless because everyone was instantly going for the star tier. Now, I think I got something better ready: This means, that star items are now end-game items! If you happen to find something which is not well balanced, please let me now.
Terms of Use
By downloading this addon, you agree to the following terms of use. This isn't relevant for the average user but might open your eyes for the crime happening around addons everyday:
You are not allowed to re-publish this addon on any platform without asking for the permission of the creator! (@solvedDev on Twitter)
If you are recording a video, you need to give the link to this page (http://mcpedl.com/astronomic-expansion-addon/). You are not allowed to give a direct download link of this addon.
Changelog
@_bisher
 for providing a fix before I was even able to look into it)
fixed Lightning in a Bottle on Creepers (spawned infinite Lightnings in v1.2.1)
v1.2.1:
Features:
added new decorative blocks
added Garlic
added Silver Dagger
added colored feather recipe
added Phoenix transformation
added Mother Cave Spider (boss)
added Big Cave Spider (mini-boss)
added Baby Witch
added Lightning in a Bottle
added Quests: A collection of tasks to guide you through the addon (found in th in-game guide)
internal change: New event system on the player is now live (makes it even easier to add new items)
Fixes:
fixed multiple mistakes in the guide
fixed steel lock on Villagers
shifted IDs to prevent "place-down" cheating
you can now use shackles to craft iron ingots
balanced Cave Spider loot
balanced Husk loot
you can now longer use a Voodoo Doll on a Baby Villager
fixed insanely high Baby Creeper spawn rate (left that accidentally in from testing)
fixed Baby Creeper's head not being bigger
Installation
Important note: This add-on only works for version 1.2.10 and below! Sorry!
Download Resources & Behavior .McAddon (Recommended)
Activate the packs for a world in-game
You can get a .ZIP file for this add-on here.
Archive Files