Attack on Titan is an extremely popular Japanese manga series. Basically it's about a world where humans have to protect themselves against enormous humanoid titans. In this mod has the creator tried to add some of that flavour to Minecraft Pocket Edition. With the mod enables you will be able to fight titans and get access to a whole new set of gear to easier protect yourself against the giants.
Creator: UltraPeachMC
Item IDs & Crafting Recipes
3D Maneuver Gear (467) – 6 titan flesh + 1 iron block + 2 redstones
Titan (spawn egg) (468)
Titan Blade (469) – 6 titan flesh + 2 diamonds + 1 iron ingot
Titan Flesh (470) – kill titans to get
Titans
The titans got 200 in health and will spawn randomly in the world. But there is also a spawn egg which you can use to spawn them.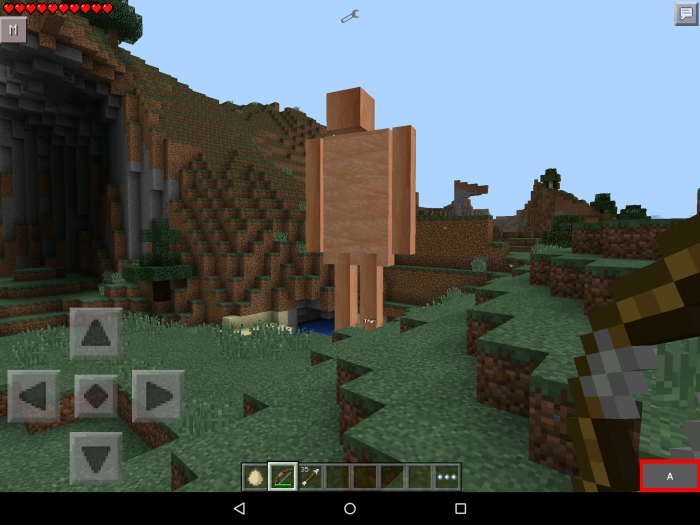 The only way to take down a titan is by firing arrows low at their feets with a bow. No other attack will damage them.
When you kill one it will drop 3 pieces of titan flesh.
Titan Blade
To get this blade you first need to kill two titans to get a total of 6 pieces of titan flesh. Then you will need 2 diamonds and 1 iron ingot to craft the actual blade.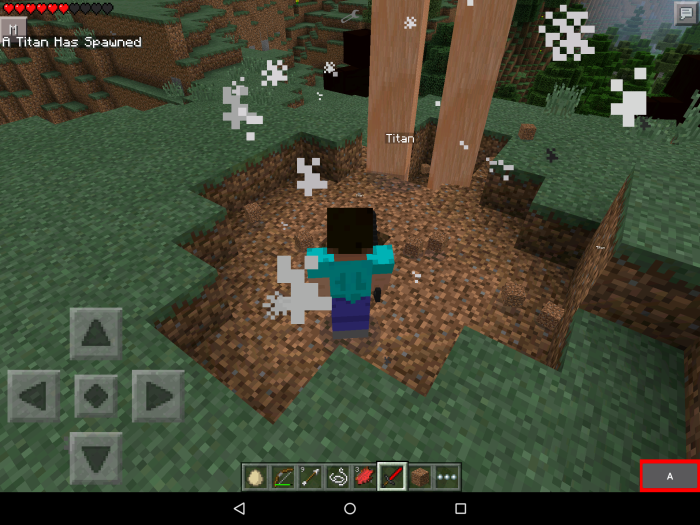 It's a really powerful sword for killing titans as it will cause explosions which will ultimately kill them if you hit them enough.
3D Maneuver Gear
With this gear on you will be able to teleport and shoot arrows. To teleport, simply tap once on the ground and a small ball will be fired in front of you and wherever it lands you will get teleported. To shoot arrows tap on the bottom-right A button. So as you can imagine, this gear is perfect for killing titans, especially if you use it alongside the Titan Blade.
Important Install Note
Download and install the latest BlockLauncher BETA for the mod to work: http://t.co/pIgLOjmXPG