The Attraction Minecart Addon is really useful if you enjoy building roller coasters using the rail tracks and minecarts in-game. The add-on changes the speed for each minecart and for one of them you will even be able to change its speed modes in-game. It's a really cool add-on in that sense that you'll be able to make a bit more complex and unique rail track builds.
Creator: Vernian LEMO – TDR build, Twitter Account
Updated: 27 March, 2018
How does it work?
This add-on changes the behaviors for four of the minecarts in-game. You'll now be able to sit on all of the different minecarts and each minecart has different speed modes.
Normal Minecraft - Hold a minecart (item) in your hand and use it on the minecart to switch speed mode (x1 or x1000)
TNT Minecart - Fast
Hopper Minecart - Slow
Chest Minecart - Suspended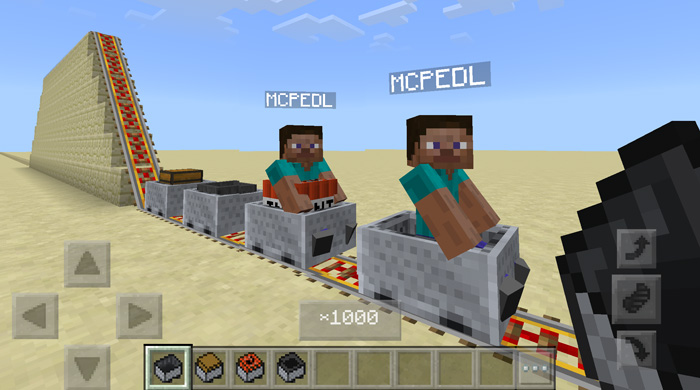 Click here or on the image down below to view a .GIF animation.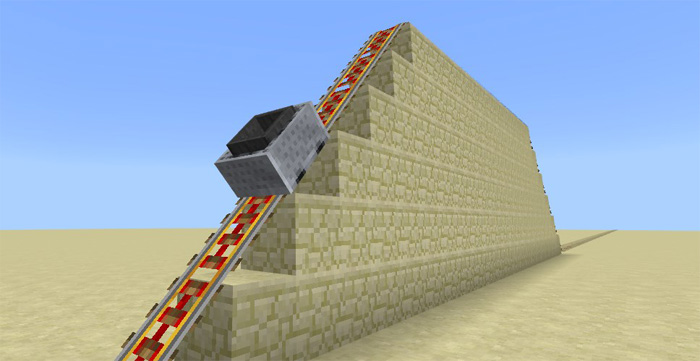 /gamerule dotiledrops (true/false)

Hopper  Minecart: Fast/Normal (true/false)

Normal Minecart: Slow/Normal (true/false)
Video Showcase
Installation
Activate the pack for a world in-game