Audi is luxurious sports car that reaches a top speed of 212 mph and in Minecraft it has a similar top performance. It's definitely the fastest vehicle (or mount for that matter) which you will find in your world. It will drive past all mobs with an incredible speed and this truly makes it a great car in case that you are in need of a quick escape vehicle.
Creator: Fernancraft277998, Twitter Account
How does it work?
The car replaces Rabbits, so this means you will find it spawning in most biomes. It exists in a multitude of colors such as green, red, black, grey, yellow, blue and more.
To drive the vehicle you will need a Key (Carrot on a Stick). Find the shadow under the car and use the Key to drive it. It will automatically start driving as you're entering it.
iOS / Android: Long press on the vehicle's shadow and press Ride / Drive
Windows 10: Right-click on the vehicle's shadow to drive it
Nintendo Switch: Aim at the vehicle's shadow and press ZL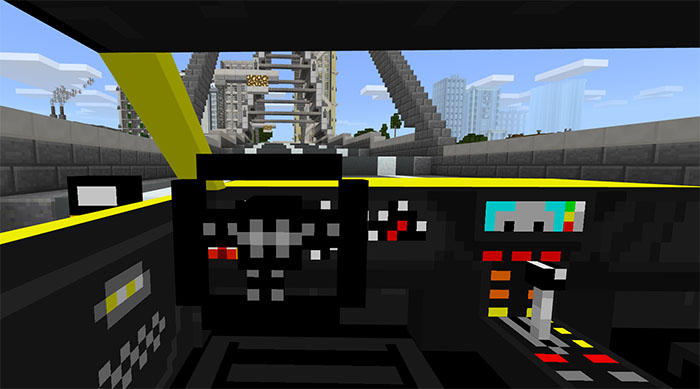 Installation
Activate the packs for a world in-game
You can get a .ZIP file for this addon here.