This is one of the largest and most modern urban city which you will come by in Minecraft. There are lots of beaches, harbors, houses and even an airport. It might lag a bit on low-end devices though so make sure to turn down your render distance.
Credits : Nohman12354 ,TheTekkitRealm [For builds]
There are more than 4000 buildings to explore (which expands on an area of 96 square kilometers). Unique skyscrapers, gardens, houses, buildings and shops and lots of beaches. Go for a hike in the national forest, or explore any different part of the city.
Features :
Current estimated blocks used: 2.2 billion!
More than 946 houses, malls & boats
Note : Map size is 176MB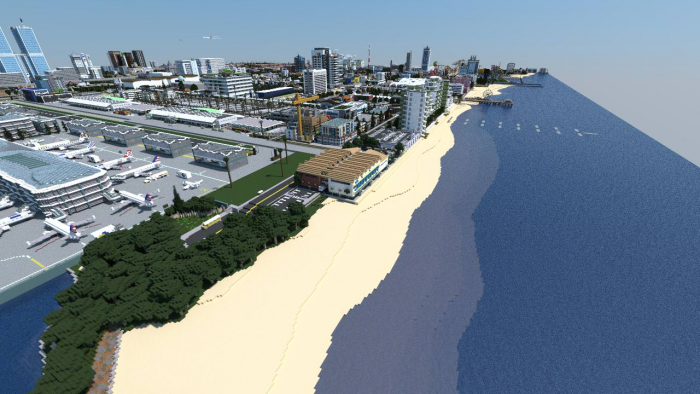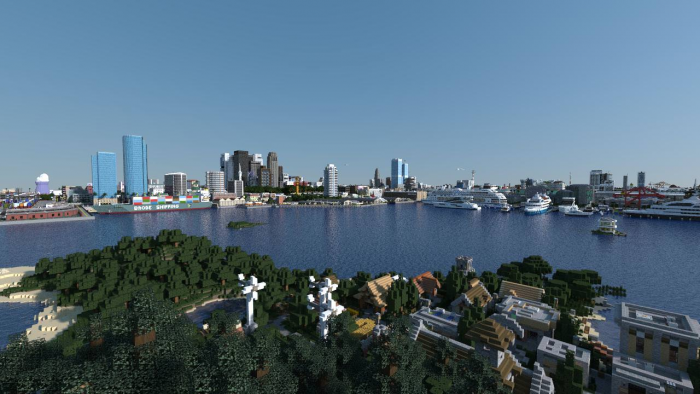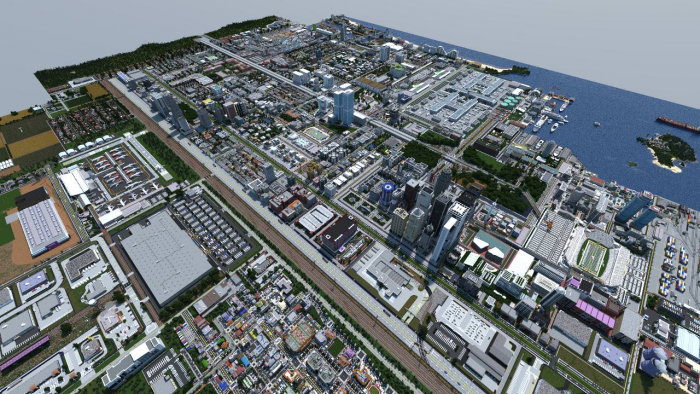 -----------------------------
Added:
- 2 large harbors!
- downtown and metro district!
--------------------------------

Installation
Downloads
Supported Minecraft versions
1.11