Ever wanted to have an easy way to get to the top floor in one of your Minecraft buildings? Redstone is the perfect solution for such needs as it allows you to create powered machines which can be controlled with buttons, levers and other activating blocks. In this map you can see experience a fully working automated elevator. You can use it as a blueprint for your own elevator to better understand how redstone can be used.
Creator: RiveraEPlaysMC
To use the elevator step into the circle which can be seen in the image below. Then turn around and switch on the button. Instantly after you will be sent up to the top floor.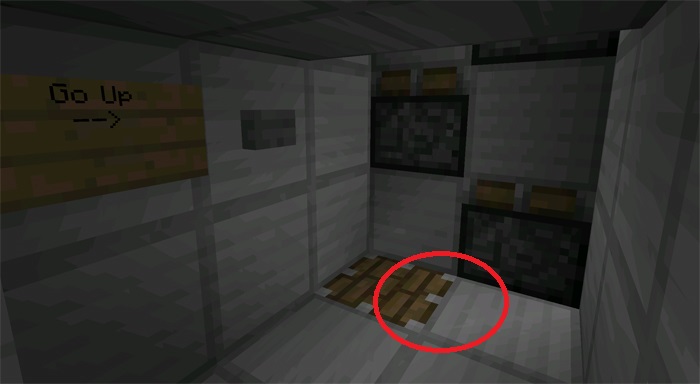 Here's a complete overview of the entire build. To fully understand how each part work we highly recommend you to download the map and see for yourself in-game.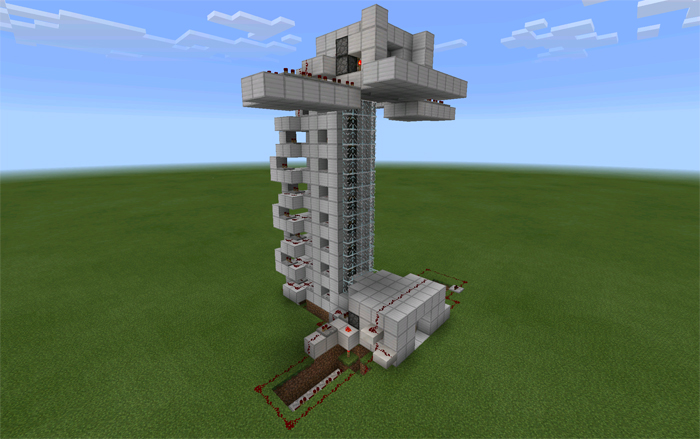 Important
This map requires the PocketPower mod. You can get here: http://mcpedl.com/pocketpower/