This texture pack turns the birch leaves red, and grass and leaves are changed into a more dark and orange color. It's done with something called colormap so it's compatible with every other texture pack (such as John Smith Legacy) and it works with all pixel definitions (16x, 32x etc). It's great if you are looking to give your worlds a more warm and cozy autumn feeling.
Creator: Sam Syvv (also known as samueric)
Here is an image of how the world looks with the Autumn Texture Pack enabled. If I were to disable it then the world would have looked less orange and more green.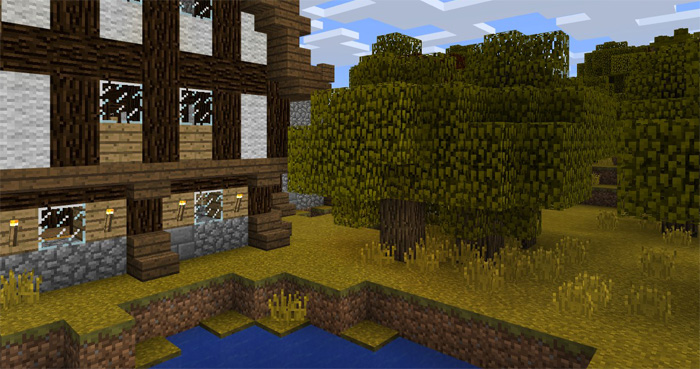 It is possible to enable other texture packs (such as John Smith Legacy) as seen down below and it will still work. Just make sure to keep the Autumn Texture Pack as top priority in your global resource settings.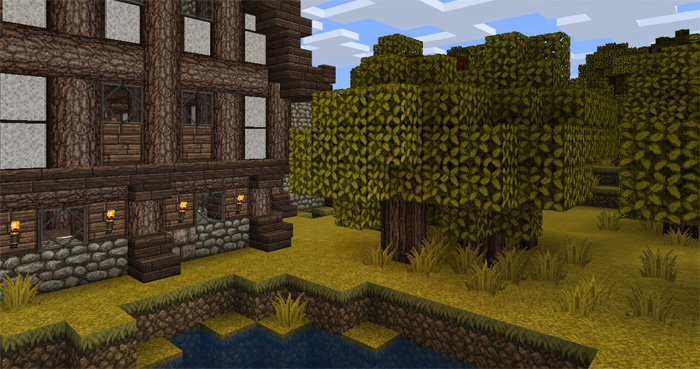 Here's another image of the John Smith Legacy and the Autumn pack combined.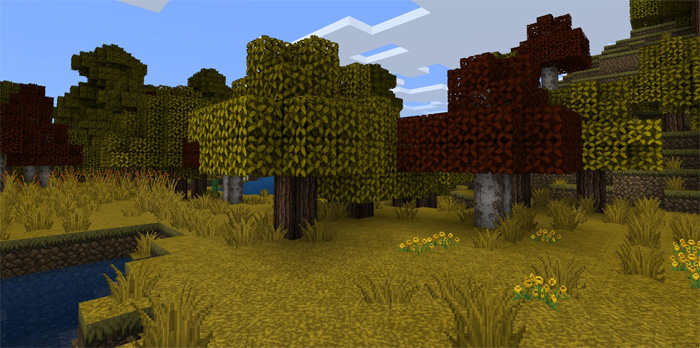 The next two images are using the default textures and the autumn pack.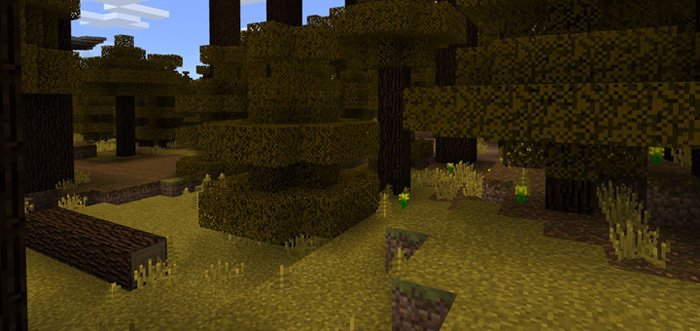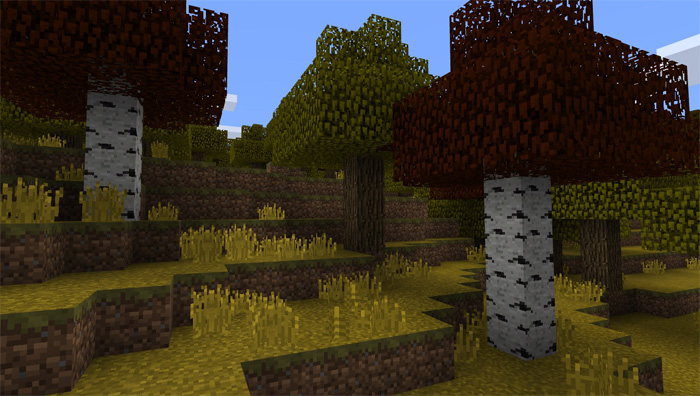 Installation
Open Minecraft PE
Settings > Global Resources > Activate pack (make sure it is set to top priority if you are using it with other texture packs)
You can get a .ZIP file for this pack here.