Baby Player is an addon which makes it possibility to become a baby (also known as a small person) in Minecraft Pocket Edition. The best thing is that it works for any custom skin. This is purely a visual mod as it doesn't actually change any characteristics of the player (e.g. health or strength).
Creators: Maxy (Twitter), Ed24 (Twitter), TheMCPESavage
Updated: 27 October, 2016 (now supports 0.16.0, bug fixes)
The player player is much smaller than the ordinary player model. It works perfectly fine for custom skins. The only downside which I found by using this mod was that any item you hold in your hand looks glitched. You can still use the item but visually it looks bad.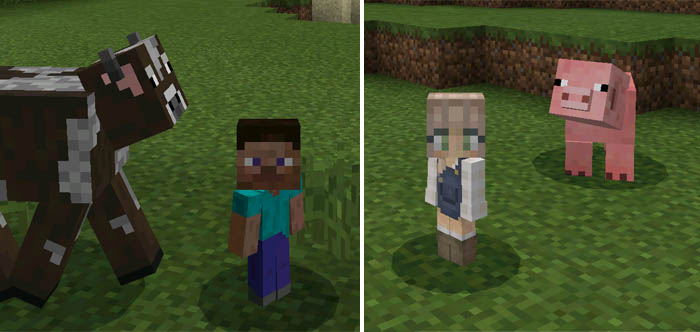 You'll be slightly taller than a baby villager. Quite adorable, don't you think? I know, his eyes look a bit spooky but whatever! If you want this baby skin you can get it by clicking here.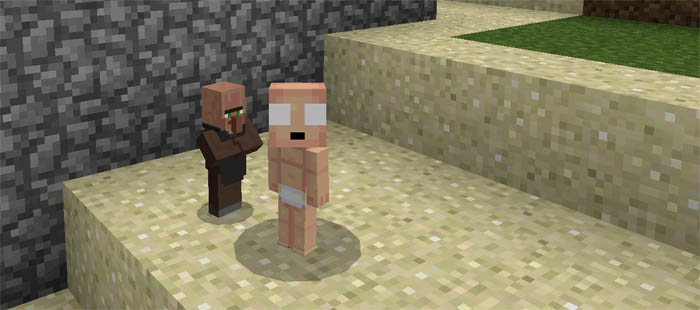 You could actually use this addon to turn into Ant-Man. Drink some strength and speed potions and you are soon just like him!

Baby Mobs
This download includes an optional addon which will turn all mobs in Minecraft into babies. Even ones like the creeper will look like babies.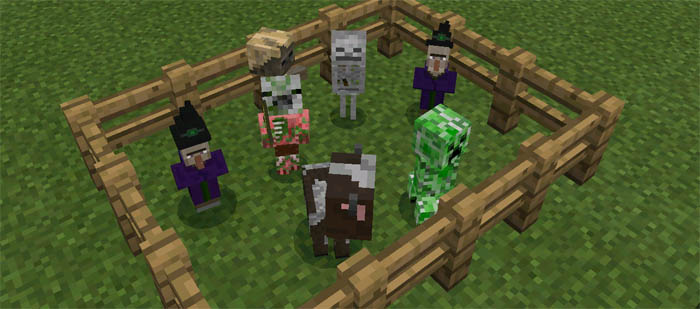 Changelog
This is a changelog for the latest update:
Player run slightly faster (still looks realistic)
Bug fixes and some optimization
Install Guide
Download and extract the zip file: Android (ES File Explorer), Windows 10 Edition (7-Zip), iOS (iExplorer)
Copy BabyPlayer folder and paste in the behavior_packs folder in /games/com.mojang/
Start Minecraft Pocket Edition
Use for existing world:

Press the edit button next to a world to edit it
Scroll down to the bottom in the left menu
Press Behavior Packs and apply BabyPlayer

Use for a new world:

Same as step 5:1-4 except that you press Create New World

Done!
iOS / Windows 10 / Android (automatic install, don't forget to apply on a world in-game):
Download Baby Player (Behavior Pack) (.MCPack)
If you rather download it as a .ZIP file then try one of the links down below!
(If you can't download from Sendspace, click to try this MediaFire link!)