Replaces "how to play" button in settings and make it Banner Guide. Banner Guide let it show you how to design your banner by adding numerous patterns using dye, there's step by step tutorial for designing the banner.
Banners, are tall decorative blocks, featuring a field that is highly customizable using dyes. This guide teach you on how to customize your banner, adding layers in Banner to create an awesome Banner designs. This guide explains how to design banner, adding patterns in it, to create an awesome banner design. It provide banner designs example with pictures to let you easily do it in your own. More Banner design will be added soon.
Where can you acces the guide?
It replaced the "How To Play" button in settings, you can access the guide in settings after you applied it. You can also see it in your inventory with banner icon and also when you open loom there's a banner icon which will bring you there.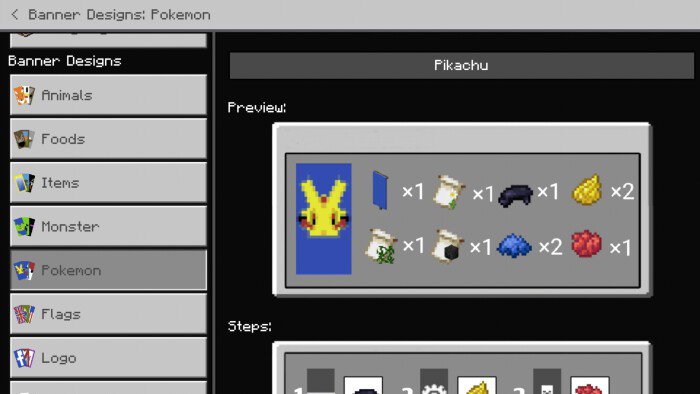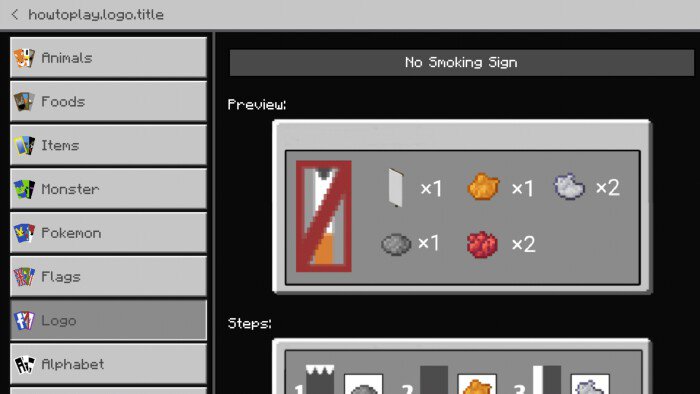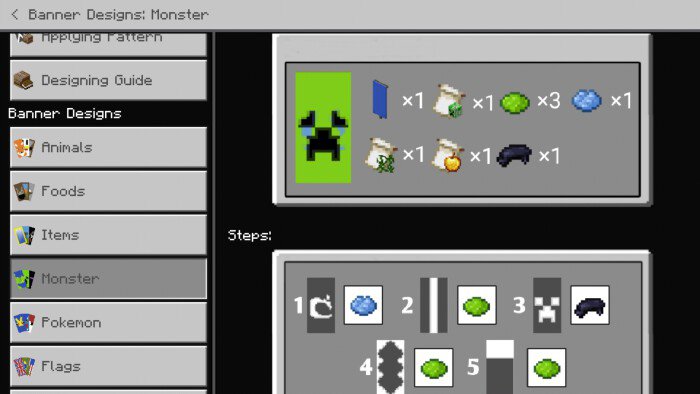 Watch Video
This update added Alphabet tutorial. You can now do design your banner with alphabet letters.
Now the guide uses loom in designing banner instead of crafting table
All images have been revise.
Remove  Banner Pattern section under Getting Started category
Added Applying Pattern section under Getting Started category  (In this section you can learn everything about applying pattern in banner, design for beginner)
Added Designing Guide section under Getting Started category (If you don't know how to use this guide, you must read it first)
Please Note: "The alphabet banner is not yet included in this update it is because all images had been revise in order to fit in the new update and to make banner tutorial uses loom instead of crafting table. This update were focus in changing all images instead of adding alphabet, so the alphabet will be delay to implement."
"Thanks for understanding"
Added Logo and Flags categories
Flags
America
Brazil
Czech Republic
India
Tanzania
United Kingdom
Logo
Facebook
Twitch
Nuclear Symbol
No Smoking Sign
Pepsi
Installation
Import the resource pack file to Minecraft.
Start Minecraft.
Settings > Global Resources > Apply the resource pack.
Downloads
Supported Minecraft versions
1.10
1.11
1.12
1.13
1.14
1.6
1.7
1.8
1.9