This add-on adds a cool concept for barrel blocks to Minecraft. Players can store water, milk and fish in a barrel. They are also able to open and close it. It's a really cool use, and especially for liquids, which previously was only possible to store in chests where they are easy to forget about.
Creator: Reza112, Twitter Account
How does it work?
Hold a stick and interact with a barrel entity to close or open it.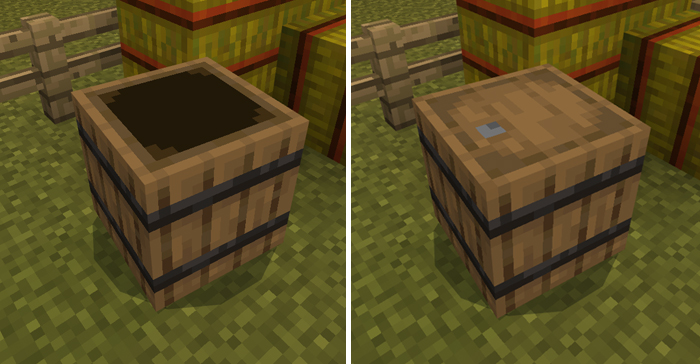 You can fill up an empty bucket with any of the following items:
Water Bucket
Milk Bucket
Raw Cod
To retrieve the water, milk or cod fish from the barrel use a bucket (if liquid) or empty hand (if food).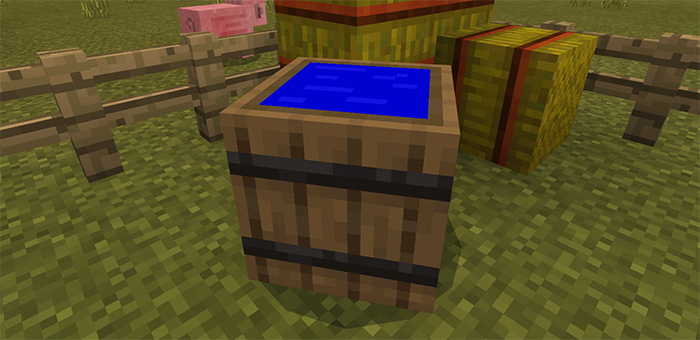 Here are the different states of the entities.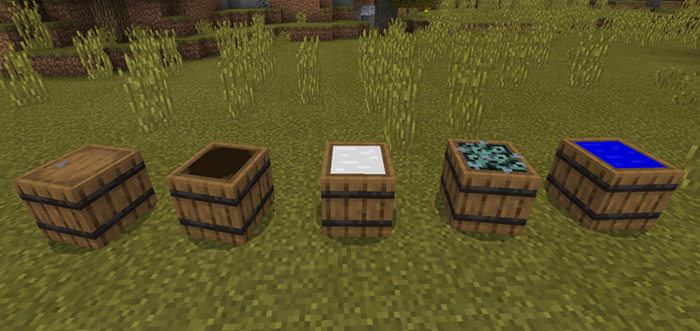 Installation
Apply the packs for a world
Create the world