This pack replaces mossy stone bricks and mossy cobblestone with basalt and flintstone, so that they can have stairs, slabs and walls. When the ability to add new blocks to the game, without replacing old ones, finally gets added, this pack is likely to be updated. Since these blocks replace the mossy variants of stone, they can be crafted easily in survival.
Creator: Codysaur2004, Twitter Account
Flintstone can be crafted with vines and cobblestone.
Basalt can be crafted with vines and stone bricks.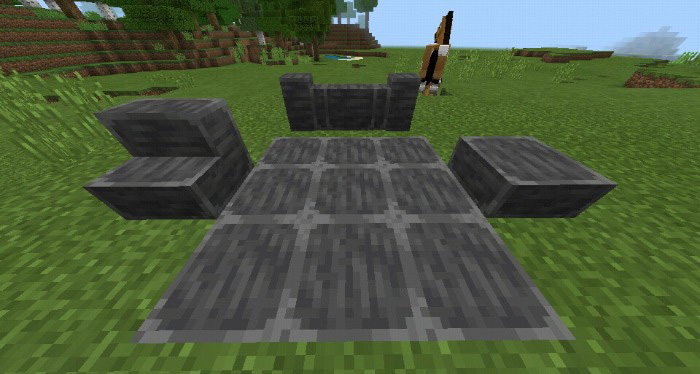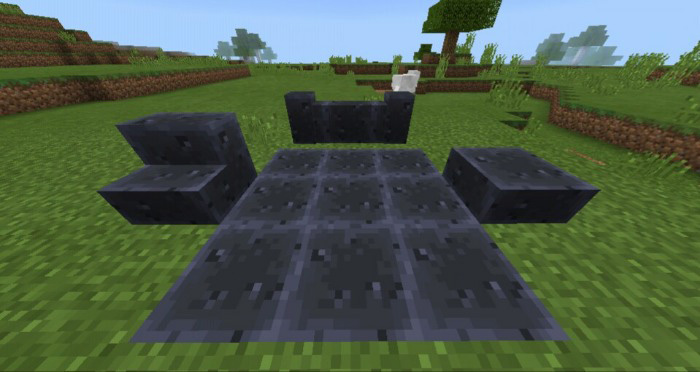 Important Note
This pack is not recommend for older builds, and instead, you should use this pack with a new world. This pack may work fine with 1.7 versions and below, it's recommended to use it on v1.9 since you'll lose out on some of the slabs, stairs and walls. Also, flintstone uses the upcoming blast furnace's top texture, and basalt uses the upcoming smithing table's top texture.
Installation
Start Minecraft
Settings > Global Resources > Apply the pack