Since Mojang hasn't added penguins to the game yet, and no one ever thought of making king penguins, I made one myself!
Not a super advanced addon, but good enough for a start I guess.
How to get them:
Use the command /summon king:penguin
Find the penguin egg in creative inventory
Find them in ice biomes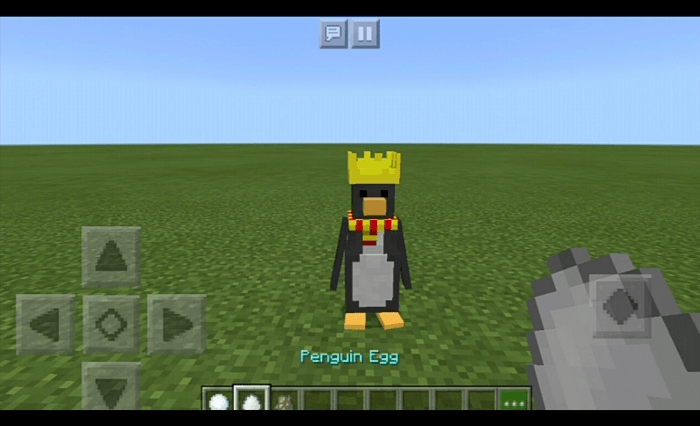 Penguins are utility mobs that throw snowballs at anything hostile and protect you and villagers. They will never attack you even if you attack them or villagers. You can breed them but you can't tame them as pets. Don't forget to turn on EXPERIMENTAL GAMEPLAY.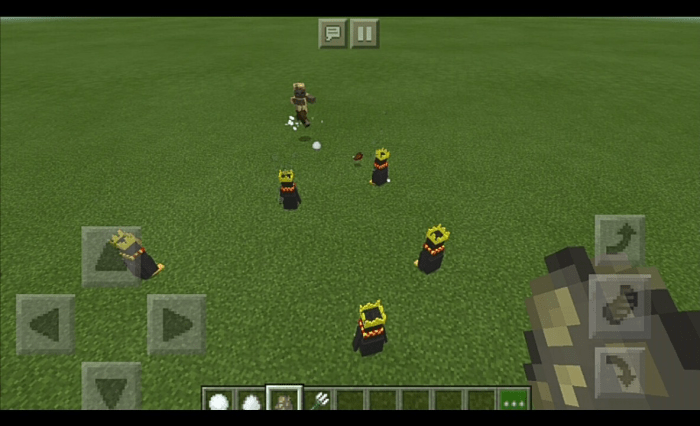 Minor fixes to animations file
Updated resource pack download link
Fixed missing textures in resource pack
Updated download links and text color
Installation
Download both packs
Click them and wait for Minecraft to open and install them automatically
If the above doesn't work, you can rename the .mcaddon to .zip and extract the packs. Then put them in the right folders manually
Don't use other links, only use the links provided in MCPEDL
I've only tested this on pocket edition, don't know if it'll work on console or pc but you can try. You can use this addon as you wish as long as you credit me. Other than that, have fun!
Downloads
Supported Minecraft versions
1.14