Bots to battle for you! While you … I don't know, sip coffee maybe. One comes equipped with a cannon, and one comes with a flamethrower – you'll love them one and all. Until they accidentally burn your house down.
Get them from your local toolsmith. Tame them with redstone blocks and let the good times roll! They'll follow you around (unless you sit them), fight your enemies, and just generally keep you company. You can repair with iron and redstone.
There are all sorts available for immediate purchase (and more coming, fyi):
The Blue One
Also known as the best one, it's not going to be turning your house into charcoal anyway. Rapid-fire cannon, baby. You want one of these.
The Red One
Also known as Mr Collateral Damage. The flamethrower model. I don't plan on ever buying one of these in survival. They burn everything down. Sure they'll take some monsters down, but they'll also take your best horse down. With you on it.
The Other One
Not as popular or as strong as his bigger siblings, this one looks a bit like DUM-E, and we'd all love one of those. Tame with redstone (not blocks).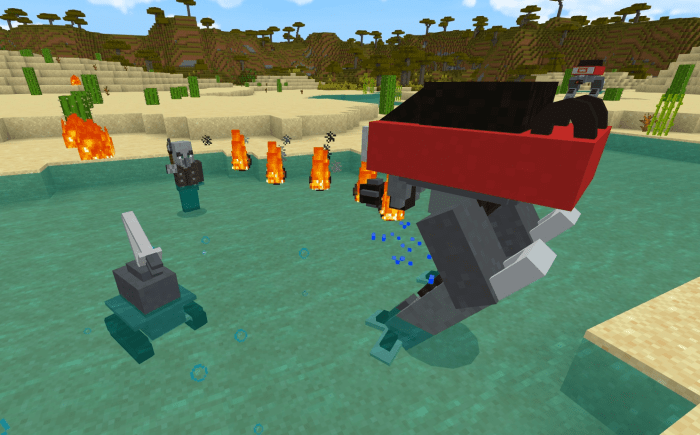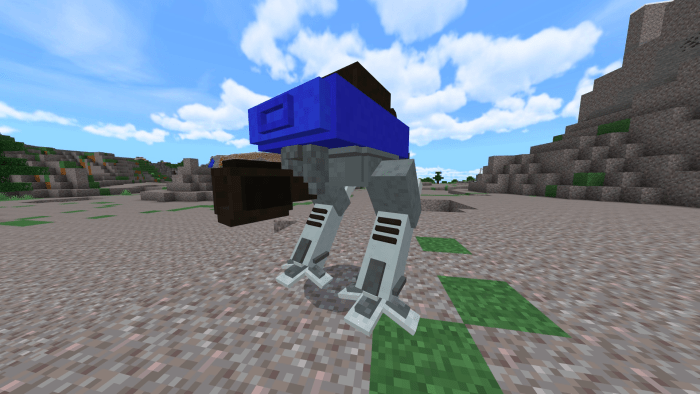 To the awesome youtubers out there, if you do a review/showcase, thank you! Please link back to *this page* on mcpedl. Cheers!
Downloads
Supported Minecraft versions
1.14
1.15 (beta)