The Battlefield Gear Mod adds three hand grenades and two assault rifles to the game. All of which can make some serious damage on your enemies, but make sure not to hurt yourself in the process.
It's a fun mod because it uses mostly the default functions of Minecraft and adds weapons one would have expected to find in Minecraft if it had weapons by default.
Creator: UltraPeachMC
Item IDs & Crafting Recipes
Instant Barrier (450) - 6 cobblestones + 2 stones + 1 redstone
Flame Grenade (451) - 6 cobblestones + 2 flint & steel + 1 redstone
Fatal Grenade (452) - 6 cobblestones + 2 TNTs + 1 redstone
AK-47 (453) - 6 iron ingots + 1 gold ingot + 2 redstones
Gatling Gun (454) - 6 gold ingots + 2 diamonds + 1 redstone
Instant Barrier
This weapon lets you fire a set of cobblestone chunks. It's perfect if you are looking to create a blockade to seal of a specific area.
Flame Grenade
It's a quite straight forward weapon which shoots grenades which will automatically cause a fire where it lands.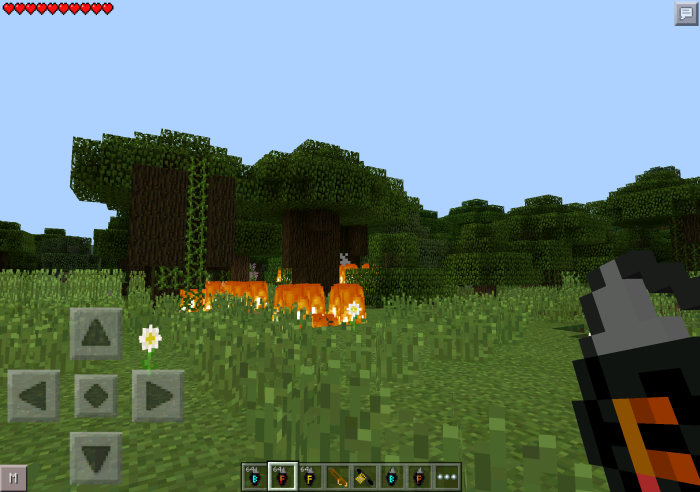 Fatal Grenade
This weapon is probably the most powerful one as it will throw a grenade which will cause a massive explosion and destroy anything that comes in its way.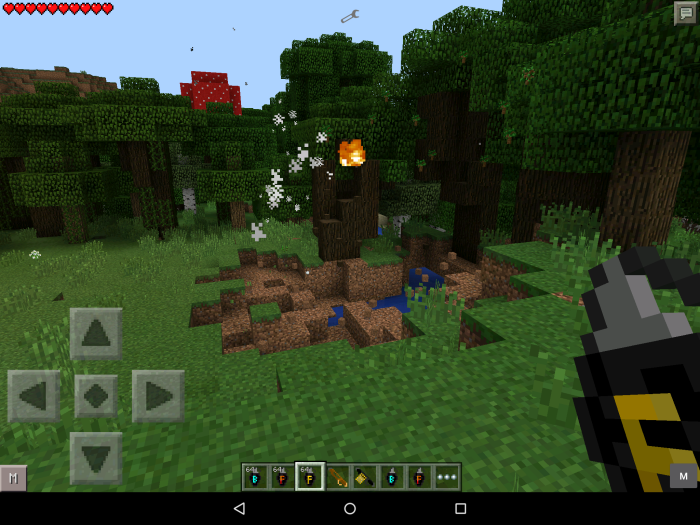 AK-47
This is an assault rifle which will shoot rapid-fire arrows.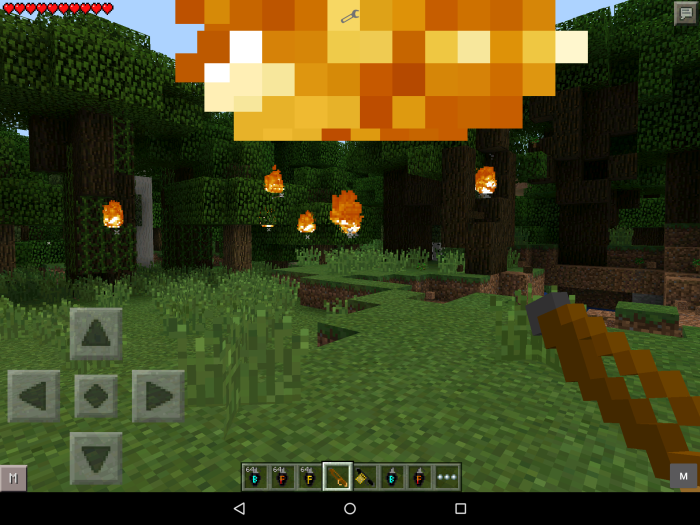 Gatling Gun
This weapon will shoot rapid-fire arrows very intensely. As soon as you hold the weapon it will start firing. Only when you unequip the weapon will stop shooting. Make sure not to move while firing because you might accidently shoot yourself.