BeatBox (Drum & Bass) is a redstone powered beatboxing map. It comes with a preset song which plays on repeat. It can be customized using levers which are connected to 128 different noteblocks. Before entering the actual beatboxing room there's a thorough tutorial taking you through all the steps required to understand how it works in its entirety.
We've included a short video preview in the bottom of this post.
Creator: User no longer exists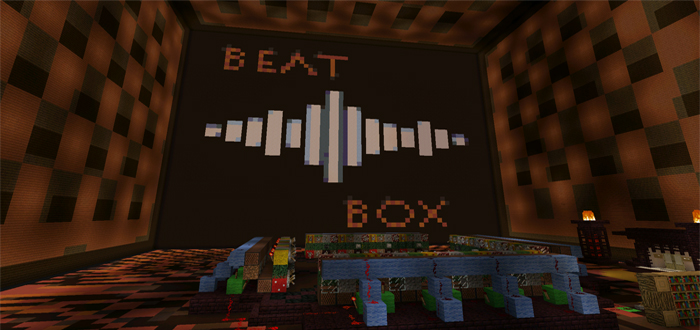 Video Preview
The sound in this demonstration video is far from perfect because we don't have any expensive sound equipment. The primary reason for the video is to give you an idea how it works and see what types of beats are possible.