In a recent snapshot of minecraft java edition the bees arrived! Cute and fun, and in this add-on you can meet a concept of this snapshot, has been prepared the same features in both, have fun !!
Creator Channel (Brasileiro): yBrothers
Twitter: @GabrielCas29007
Report bugs so the add-on gets better and better!
In case of recording, leave the credits!
If sharing the add-on shorten only the MCPEDL link, do not shorten the direct download link!
No caso de compartilhar o add-on encurte apenas o link do MCPEDL, nao encurte link direto do download!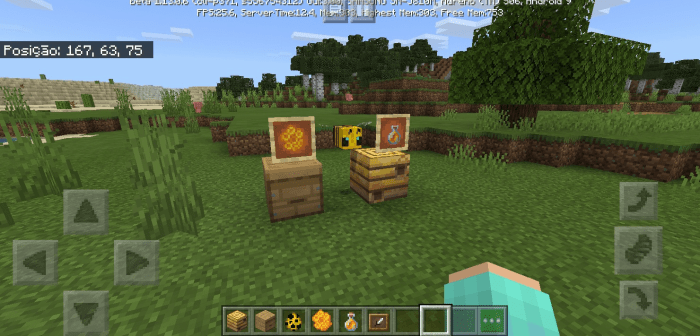 What do we have here?
BEES! These cute animals that were recently added to minecraft java snapshot!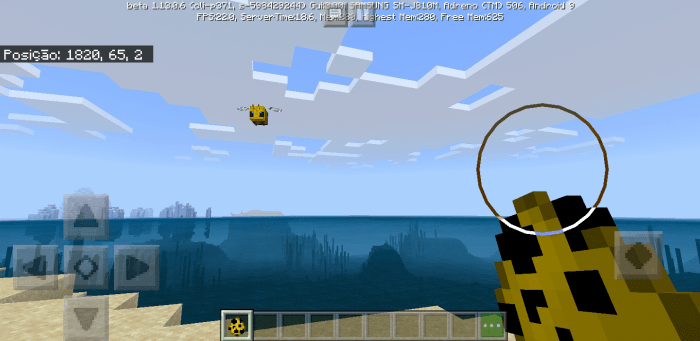 They can be found by your world naturally!
You can catch them with a rope!
They are neutral creatures, so don't attack them!
BEE HIVE!
This block also arrived with the bees, this is the block from which honey is taken, does not have the same functions, but you can use for decorations and more!
BEE NEST!
Also from snapshot, this is a block where spawn bees, for now does not have the same functions, is just an interesting concept !!
It has the variation of when it is full of honey !!
HONEY BOTTLE!
Uhmmm, comp is tasty, and how sweet it is! Honey! A new food for you, is made by the production of fluffy bees, has a great saturation and completes your hunger bar very well!
HONEYCOMB!
From this sweet item, you remove the delicious honey! It can be used to make your bee hive to produce a lot of honey !!
REMINDER!!
Nothing is so identical to the java edition snapshot, everything is just a concept, which will be improved soon! Enjoy the features and blocks for decoration !! And don't forget … don't attack bees!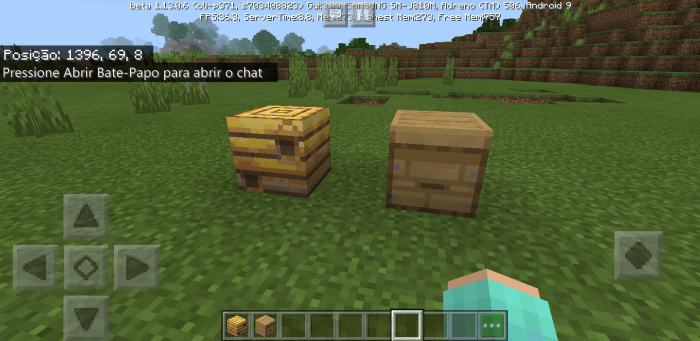 - Bees and hives have correct spawn.
- Flying bees no longer suffer fall damage.
- Bees now have their flight controlled, they are no longer clumsy.
- Bees fly lower and slower.
- Bees are called with flowers and can be curled up.
- The wings of the bees do not come loose from your body when they fly.
- Game does not crash on certain devices by spawning the bee.
- All Crafts match the minecraft java edition snapshot.
- Honey Bottle can now recover life!
- Several other bugs fixed!
Downloads
Supported Minecraft versions
1.12
1.13 (beta)