The Better Fishin' Addon was to created to bring some more luck to fishing in Minecraft. Your chances for catching a few different item types have been increased by enough to make the catches more frequent. There's are also some new things which can be caught. Such items include diamond and iron armor items. But it's still quite well balanced in a sense where the items are still rare enough to make them fun and surprising to catch.
Creator: Krish12003
How does it work?
It's only the diamond and iron armors which are something new you can catch. All other items still remain the same, except that some of the catch rates for certain items have been increased.
33% chance increasement of obtaining enchanted books
You will now be able to catch iron armor items (previously it was leather)
Small chance to catch diamond armor items
Luck of the Sea (Enchantment) (Level 3) gives a 50% chance of getting a treasure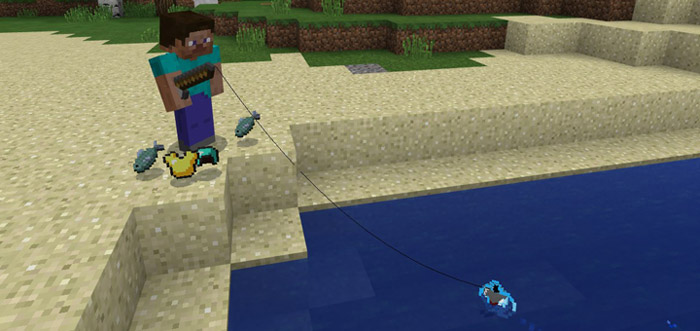 Installation
Activate the packs for a world in-game
You can get a .ZIP file for this pack here.