Bigger Problems Finale is here! Get ready for a wild ride! Including new items, blocks, bug fixes, and a big Celebration! And brand new bosses to make a great challenge for players.
Bigger problems introduces many new Bosses, Such as the Sandworm.
Sandworm: 700 Health
Class: Boss
Attack Damage: 48
Tips: Bring a Shield and full Diamond Armor.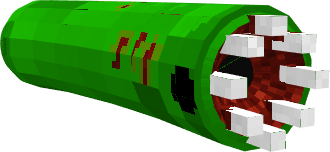 Fallen Angel: 700 Health
Class: Boss
Attack Damage:20
Tips: Bring a Shield, And a bow and arrows.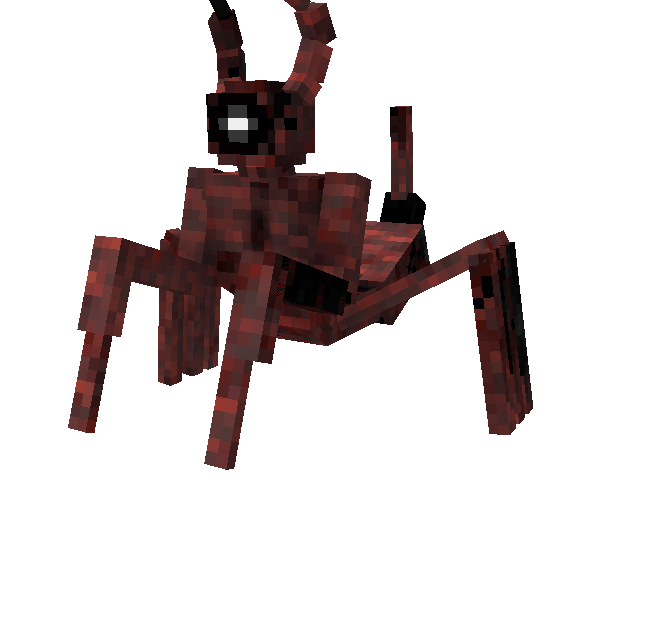 Fungui: 300 Health
Class: Boss
Attack Damage: 20
Tips: Bring a Shield, And have swiftness, along with full Armor.
Note: Fungui Does not spawn Naturally yet.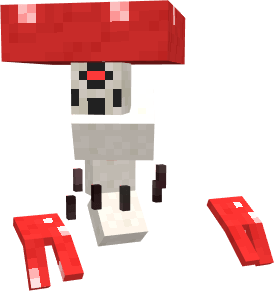 Kraken: 2000 Health
Class: Megaboss
Attack Damage: 135
Tips: Bring many Shields, A Bow with stacks of harming arrows, And Full diamond armor with protection.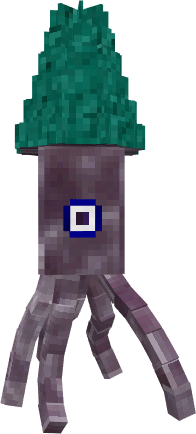 Aether Hunter: 1500 Health
Class: Boss
Attack Damage: 19
Tips: Bring A Scythe (replaces Trident), you'll need it to hit it away.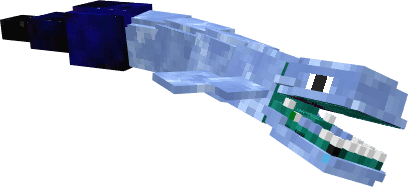 Feeder and Freezer: 40 Health
Class: Skeleton
Attack Damage: 3
Tip: Fight it like you would to a Creeper.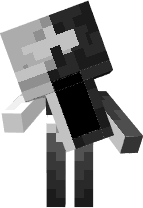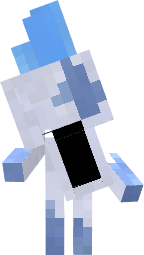 Evileye: 10 Health
Class: Eye
Attack Damage: 8
Tip: Just look up at nighttime.
Note: Im pretty sure that this is the first Bedrock addon to have a completely Spherical Mob.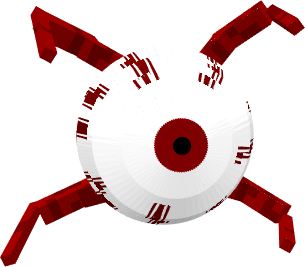 Treebeast: 50 Health
Class: Tree?
Attack Damage: 18
Tip: Attack at a distance.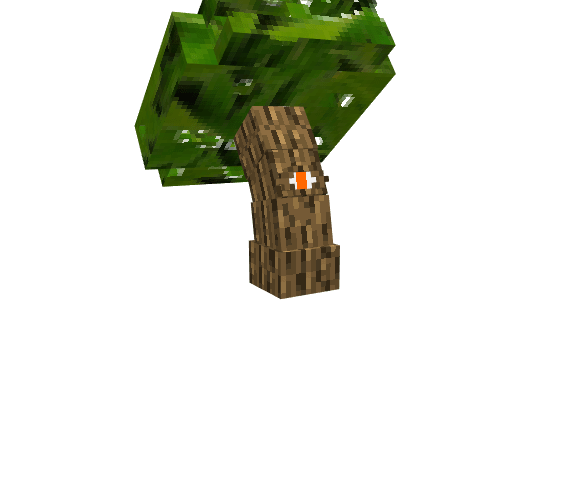 Imp: 50 Health
Class: ?
Attack Damage: 12
Tip: Use strong weapons like the Scythe.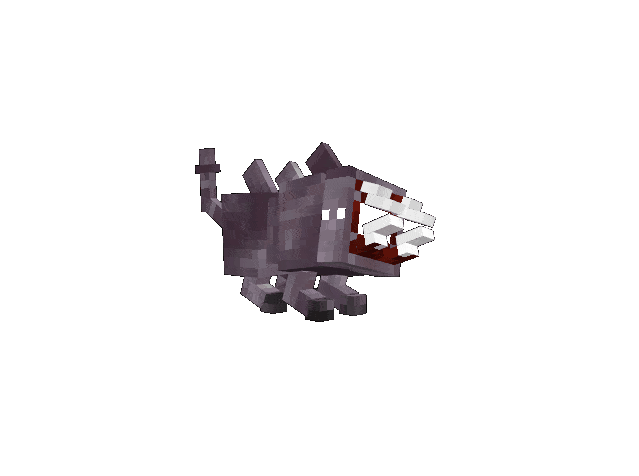 Brine Lake
Note: Please don't jump into the blue fluid, that is not water.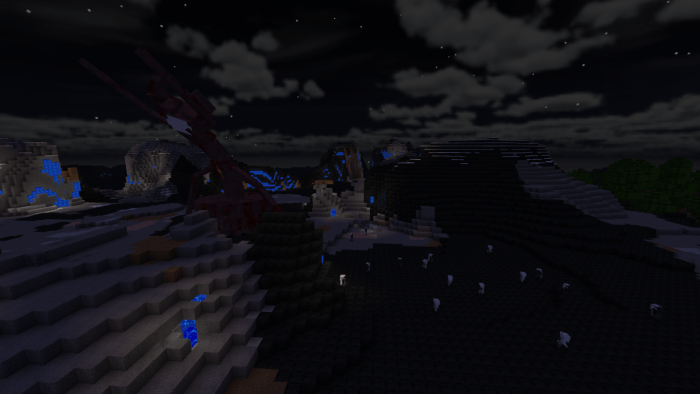 Aether
Note; The Aether is described as heavenly, what most don't know is that it is the exact opposite.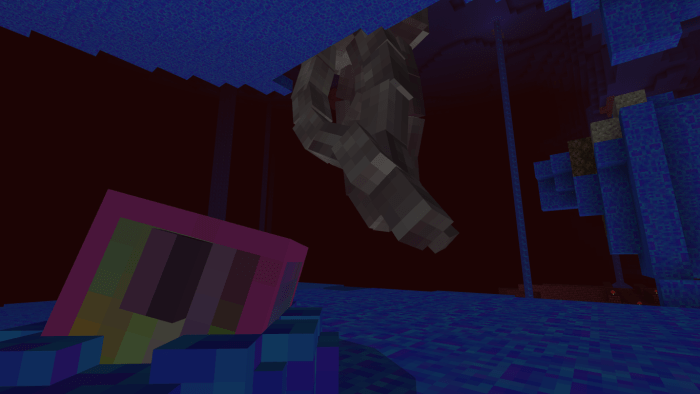 The Hoarder is You're way of Beginning the Journey, Trade 2 iron ingots with him to get the Fabricator, Which will let you craft Drones, Drills, aircrafts, and more!
Spawns randomly, trade Locked chests with him for Loot!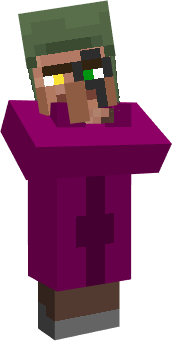 There are 2 Drones
Drone: 250 Health, slower, 50 Damage per punch. Tamable with Iron.
Attack Drone: 200 Health, 85 Damage per punch. Tamable with iron.
Can all be crafted with Fabricator
New Crafting bench: fabricator and flamer.
Fabricator Can craft drones and everything needed for them, just have the right resources.
Flamer can be crafted with fabricator and cooks raw food without fuel.
Mother Sinkslug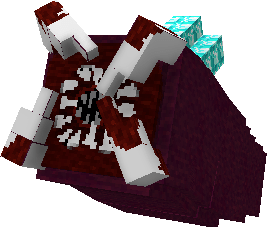 Looks identical to regular sinkslugs, but larger.
Class: Boss
HP: 500
Damage: 28
Tips: Have a shield, and a drone to protect you in battle.
Heavy Orc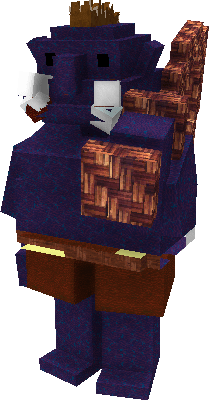 HP: 500
Damage: 38
Class: Orc
Tip:Same as sinklug Mother.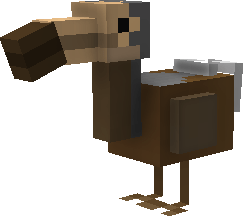 Dodo
Health: 5
Class: Animal
Drops raw chicken.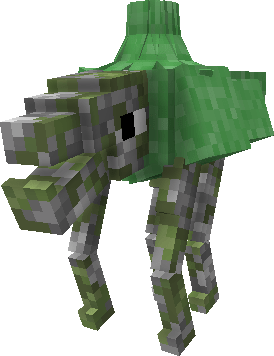 Terroceros
Health: 10
Class: Animal
Drops raw beef. Chance of iron ore.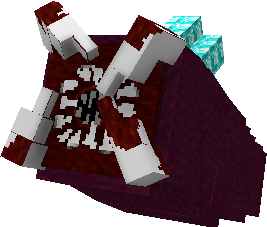 Sinkslug
Health: 20-35
Damage: 7
Class: Slug
Tips: Don't be lured near diamonds, it can be a trap.
Mystic Soul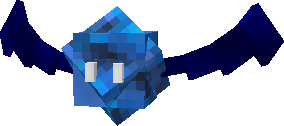 Health:250
Damage:35
Class: Pet?
Tips: Tame with bones, very hard to find, lives in aether.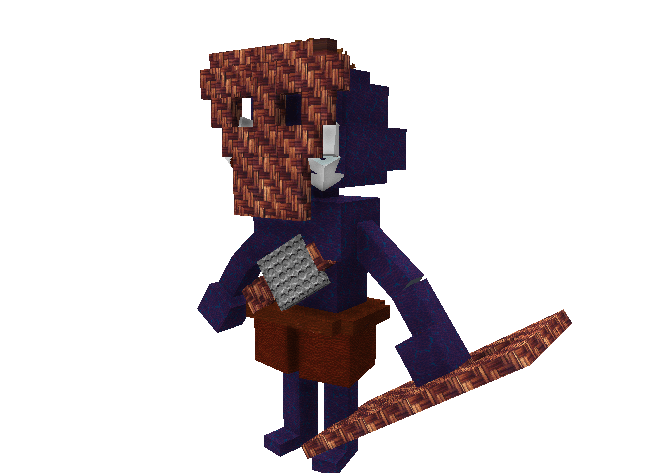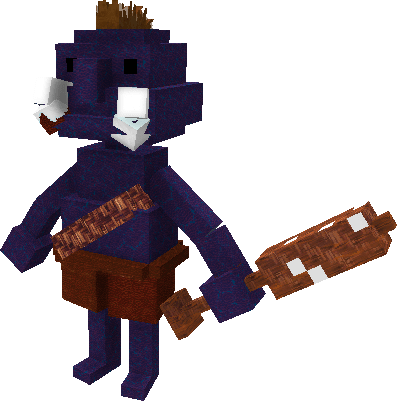 Orcs
Health: 35 for Normal, 75 for Guard.
Damage: 5 For Normal, 12-15 for Guard.
Class: Orc
Tips: If not many, fight them, if a lot, run.
Whirlpool
1500 Health
Spawns in Oceans
85 DMG
Tip: Have a ranged weapon on hand, with a shield. Drones help too.
DRILL
In the fabricator (get it by going to a hoarder), You can craft a ridable mining drone, for 7 Cpus, and 12 iron blocks, It will break any block in its path, don't place it near your house.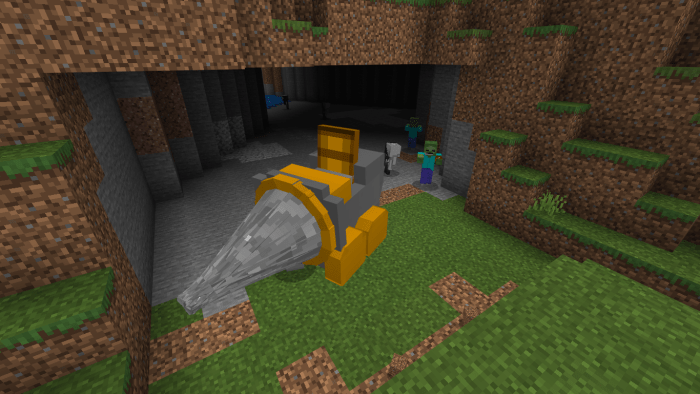 Metronome valley has lots of grass, Floaty Islands, and many skyreaths, Very pretty.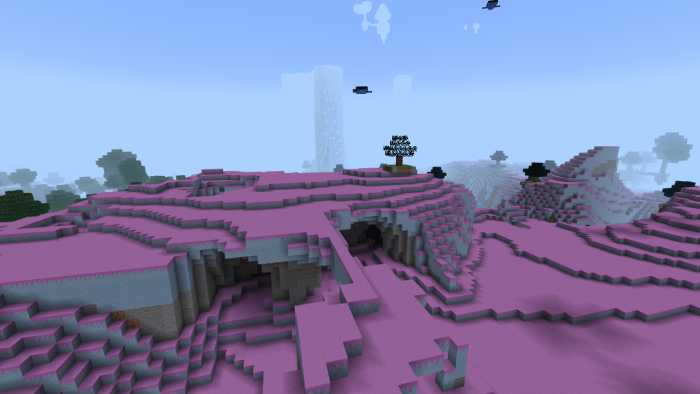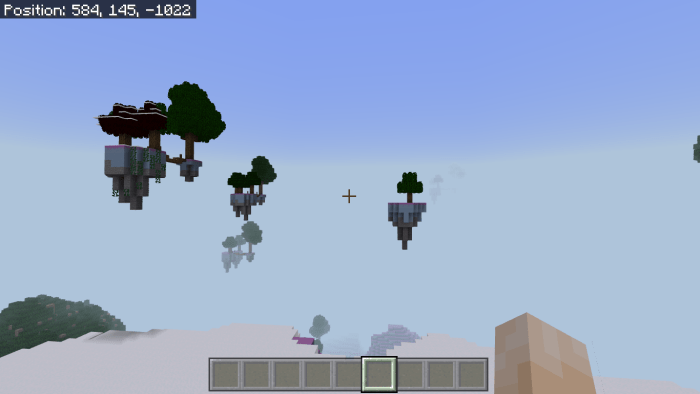 Hooktrees are Giant, hook shaped trees with no Leaves, they are a great source of wood and spawn in many places, such as plains, Underwater, and on icebergs, LOTS OF WOOD!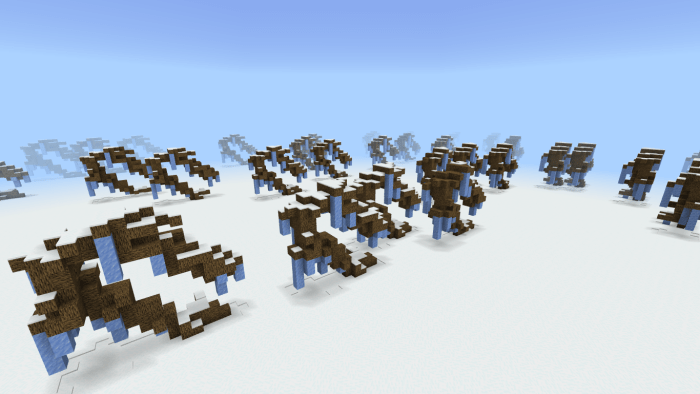 Meteorites
Meteorites appear rarely throughout your world, and inside are gold, diamond, emerald, and iron ores, get digging!
Ranged weapon, the blowgun

The Blowgun is crafted through the Weaver (chance drop from orcs), when you holdit and crouch, it will fire a 10 damage dart, you have infinite ammo.
Bigger Problems is just starting. and there is more in the addon than what is shown here, So be careful exploring the overworld.
NOTE: IF YOU ARE ALREADY USING A PREVIOUS VERSION OF BIGGER PROBLEMS IN A SURVIVAL WORLD, DO NOT REPLACE THE ADDON IN THAT WORLD WITH THIS ONE, MAKE A NEW SURVIVAL WORLD FOR THIS ADDON.
Fixed MANY Bugs
Added new Blocks: Gilded Quartz
Added new Stealth Daggers, Gold, Diamond, Amethyst
Amethyst Rarity increased above diamond
Added Deathray Sword with Deathray Crafter
Added Aircraft
Whirlpool Megaboss
Removed Hi-Def Leaves
Changed Title Screen

Removed Mega Trees (Took Too Much space)
Fixed the Behavior Downloads.

Many New Structures
New biomes (2)
Many new Creatures (around 7-8)
New fixes
Fallen angel Overhaul
All bosses nerfed.
Survival friendly.
New Boss: Shadow Serpent
Red Bossbar
Hoarder, Flamer, and Fabricator.
Drones!!!
Mob sounds.
Added Credit to Windlight for Place holder Scythe model, Check his stuff out!
Installation
Please know that Some things are very high Quality, like Evileyes being Completley Spherical, I don't  recommend playing this on low power devices.
Downloads
Supported Minecraft versions
1.11
1.12
1.13
1.14