This addon replaces all of the biomes with randomly generated ones. The grass layer, dirt layer, and stone layer all have random blocks replacing them. For example, you can find a diamond biome.
This addon replaces the top layers of every biome to be a random block. These blocks include ores, decoration blocks, bedrock, and even air.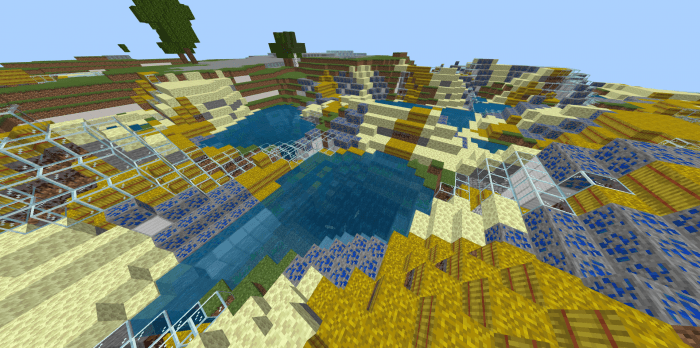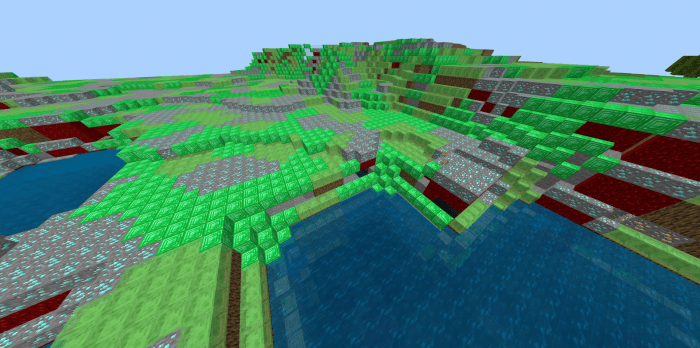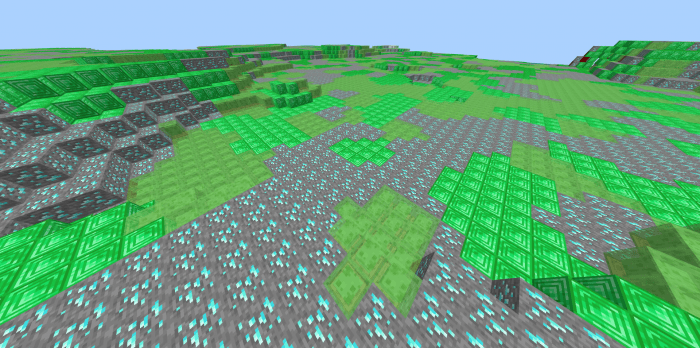 This behavior pack will not replace randomly generating structures or trees.
This behavior pack is part of the minecraft randomizer packs, you can download more randomizers from my profile to make your minecraft worlds more interesting to play, especially for advanced players.
+ Updated addon to 1.16
+ Added the new blocks
Installation
Download the behavior pack for the addon to work correctly. When creating your world use experimental mode or the addon will not work! I use adfly to earn money from making these addons. If you dont know how to use adfly either don't download the addon or watch a tutorial!
Downloads
Supported Minecraft versions
1.16