Now all mobs, or well, most since not all of them have eyelids, will have a very good blinking animation in their eyes that will give them a realistic touch during the game.
Who wouldn't want to spice up their game with creatures that can blink? And best of all, you don't need a behavior package for this.
The plugin is still in beta, at the moment only some creatures have the blink animation, this because not all entities have the same types of entity file, animation and animation control. I'll be uploading little betas that will have more creatures with this animation, like this until the plugin ends. There are creatures that realistically do not have eyelids (insects, skeletons, etc), they will not have animation here.
Thanks to KID丶SKY for teaching me how to do this kind of animations, also thanks to Netongas NG for helping me to correct a problem in this package. 🙂
Creeper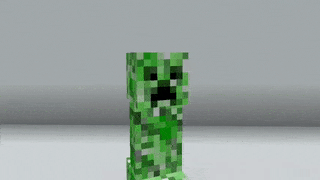 Enderman
Zombie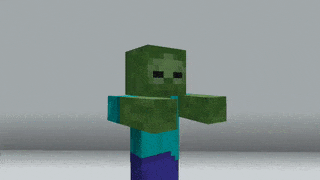 Husk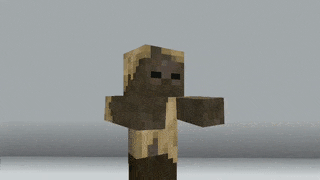 Blaze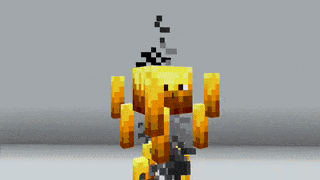 Zombie Villager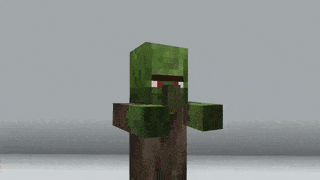 Chicken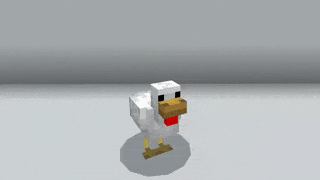 Piglin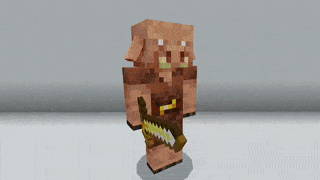 Piglin Brute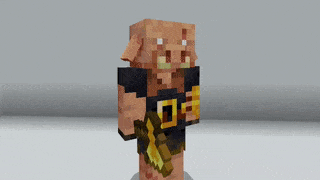 Hoglin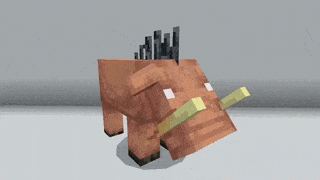 Zoglin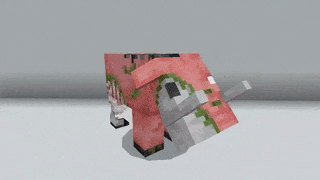 Vindicator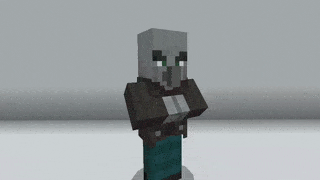 Evoker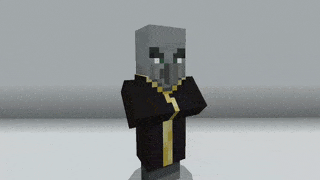 Vex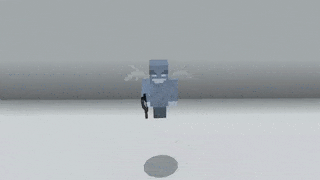 Pillager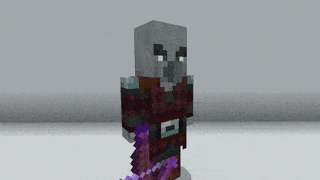 Ravager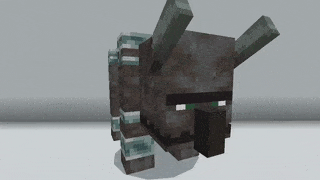 Remember that the rest of the creatures will be added from time to time.
Due to my work outside the home, I don't have much time to continue developing my plugins, but sometimes I have a day off and I take advantage of it to continue developing them.
IMPORTANT
The original link only contains a shortener, adding your own shorteners and captchas is prohibited.
When entering the download you should only skip all the advertising, avoid it and not allow notifications of this, for your safety.
If you are going to make a video about this add-on, you must leave the link to this page and not to the direct download, because when there is an update the previous link will be deactivated.
And please give me credits.
MY NETWORKS
YouTube // Facebook // Twitter // Instagram
Normally I upload progress of my plugins on my Facebook page and on my Twitter, if you have something to tell me or report to me about my plugins you can tell me through my networks.
V0.3 Beta
-Zombie Villager
-Chicken
-Piglin
-Piglin Brute
-Hoglin
-Zoglin
-Vindicator
-Evoker
-Vex
-Pillager
-Devastating
-Slightly improved animations
-Fixed bug that caused animations to not play on some devices
V0.2 Beta
-Creeper
-Enderman
-Zombie
-Husk
-Blaze
-Adaptable to textures, as long as they adjust to the position of the eye
V0.1 Beta
-Creeper
- The Creeper and Enderman textures in the files have been removed.
- Blink animation adjusts to whatever texture you have as long as your eyes are where the animation is.
- Enderman, Zombie, Husk and Blaze creatures now have animation.
- More creatures in upcoming betas!
Installation
To install the ZIP file you just have to go to your Downloads folder, unzip the file and move the texture folder to the path "games/com.mojang /resource_packs", so that you will have the add-on available in the game.
To install the MCPACK file you must go to your Downloads folder, touch the file and in the options to Open you must choose Minecraft, this will open the game and automatically import the texture.
It is necessary that every time you update the add-on you delete the previous folder so that there is no problem with Minecraft detecting duplicate packages.
You only need to download one file, they both work the same, it's just up to you how you want to install it.
Downloads
Supported Minecraft versions
1.16