This function is made for everyone who has defeated the ender dragon many times and now thinks that it is too easy. So here you get a little challenge which makes your survival worlds a bit more difficult.
The challenge: stand on certain blocks from time to time.
First create your world (survival), activate cheats and add the function to your world.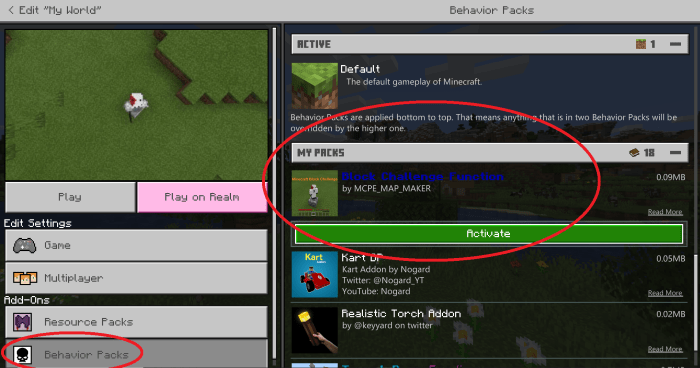 Then type in your chat /function install

You will get a command block and some short instructions.
Place the commandblock and set him to one of these settings: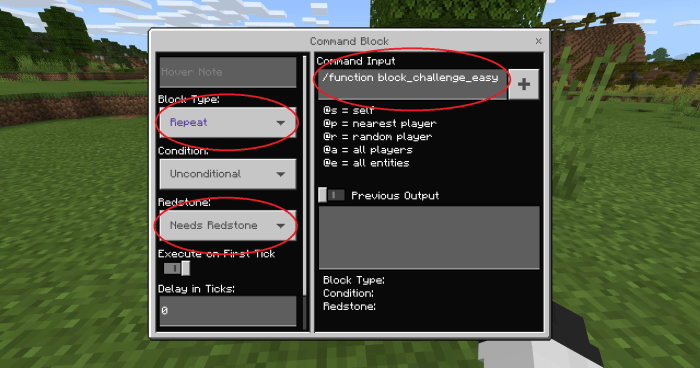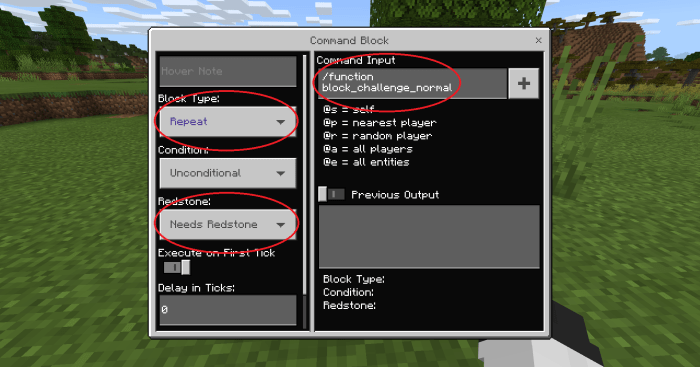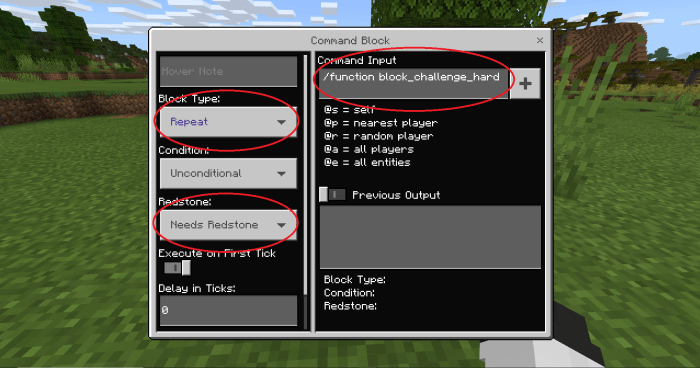 As you can see, there are 3 different difficulty modes – easy, normal and hard – and you have to decide for one of it at the beginning (because you can`t change it later anymore).
If everythings is right, the function automatically starts.
At the beginning you will get some "start items" (not in hard mode):

Then you have 15 – 20 (easy) / 10 – 15 (normal) / 3 – 7 (hard) minutes time until you get the first instruction (the block on which you have to stand). When you got an instruction, you have 10 (easy) / 5 (normal) / 4 (hard) minutes time to get the right block. While the last 10 seconds there will be a countdown and at the latest then you should stand on this block. If it is the right block you can go on with the challange in this world and you have 15-20/10-15/3-7 (depending on the mode) minutes again until you will get the next instruction. But if you didn`t get the right block or it is not the right block or you don`t stand at the right time on the block, you will be killed and every time you try to respawn you will be killed instantly. This means you can`t play in this world anymore and you must try the challenge in a new world.
It is also possible to play the challenge in multiplayer, but then it is a bit easyer, because only one player has to stand on the block (not all).
Which block you get (130 possible blocks) and the time between the instructions (15-20/10-15/3-7 minutes > you don't know how many minutes it is) are completely random.
Only in the easy mode the chance to get an easier block is a bit higher.
for example: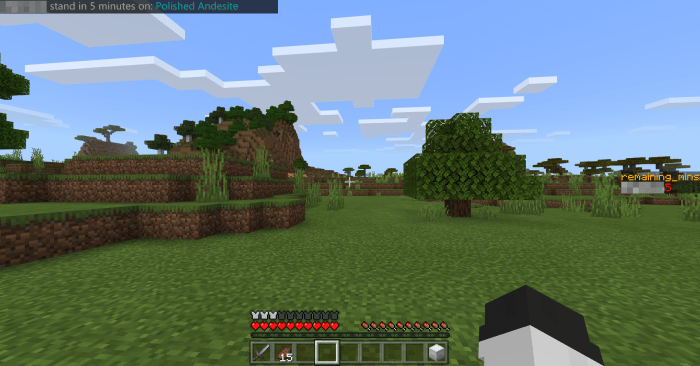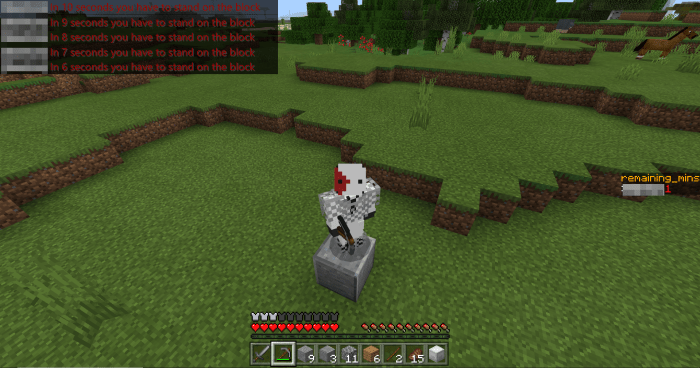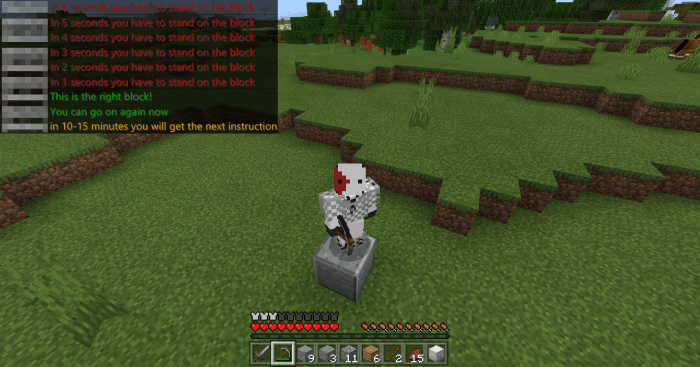 Last but not least: 130 blocks are many blocks. So I didn`t try if the function identify every block right.
So when you find one where that is the case, I`m very sorry, but please write me a comment, so that I can fix it.
I hope you have fun and it is not too easy 🙂
added 3 different difficulty modes to the function
fixed a little bug with a block
changed the discription

Downloads
Supported Minecraft versions
1.14