The Block Detector is the perfect mod for someone new to Minecraft or if you haven't yet had time to learn every blocks' name. Simply look at a block (as shown in the image below) and a small colored text will show up in the middle of the screen. It's the best solution to instantly find out whatever a block name is.
Features
Block detector (works on every single block!)
Each block got its own colored text showing up
And best of all, it's open source. This mean you can freely edit, release it and whatnot without ever having to care for giving the appropriate credits. The perfect way to learn how mods work.
Creator: MyNameIsAnti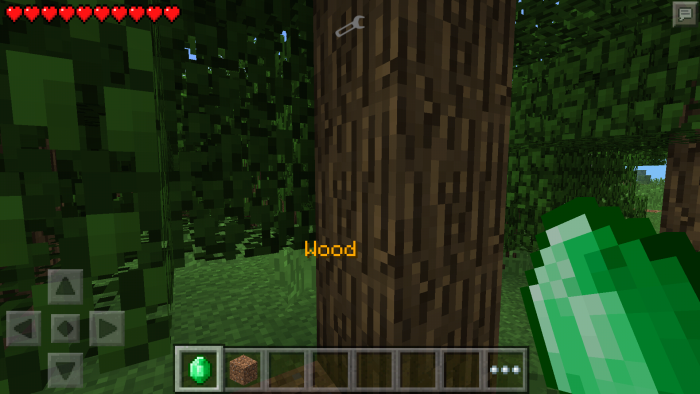 Download (Dropbox)
[download label="Direct Download"]http://mcpedl.com/wp-content/uploads/2014/08/Block-Detector.js[/download]