Blood-Forest resource pack is free to use for playing custom map and survival, the pack present as a tons of dark, blood, eerie, wierd things. Some texture base from John Smith Legend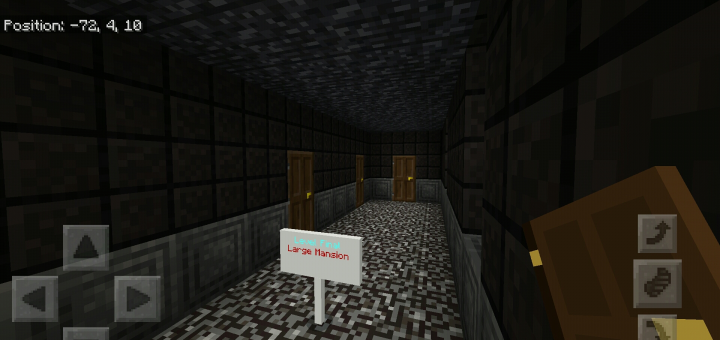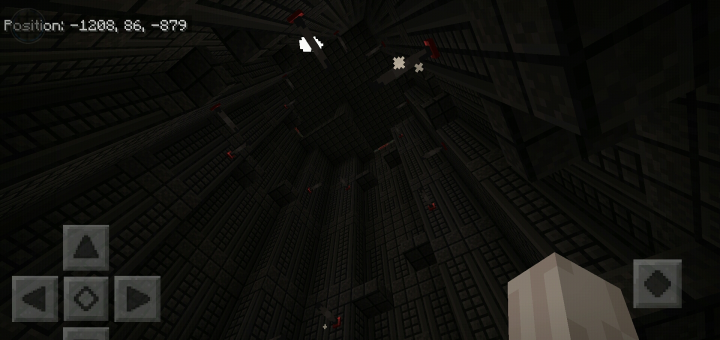 The last update: ver 3.9 "Happy New Year 2020!"
2.0 review : https://youtu.be/6I0lJ9p7OO8
3.0 review : https://youtu.be/78a4yUnPdIw
3.4 review teaser : https://youtu.be/dlCGUG1OG4c
3.6 review : https://www.youtube.com/watch?v=nWiV7sLlNDw&t=43s
Any map that use this texture?
1. The Unknown II (using 3.0 i think)
2. Cracked-memory (I Dunno what version the creator use)
3. Spooky House "Blood-Massage" (using 1.0 or 1.1 I'm not sure)
4. Soul Diary (3.7.7)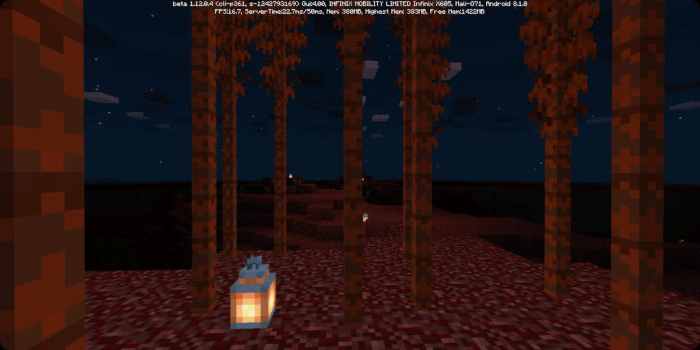 Creator: Zucth (Twitter)
Can use for mcpe version 1.12.0.4 or above
(The Picture are showing: Mansion Scene, The End City /// Feature Image: Ruins)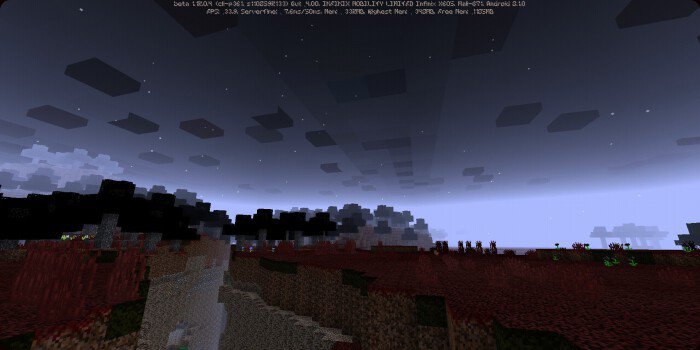 4.0 weather/shader/fog update (test)
Like I has promise before!
RN, daytime will lighter than normal, and night time will be darker than normal night too!
  Especially, when it rain, you will be cover in the fog, and when it's thunder you will not be able to see anything or will be very hard to see!
///
(I will look for more fog shader anyone who understands how to make shader, contact me on my twitter @zuc16th)
/////
1.16 future update concept?
Crimson/nether wart: surely change but no idea yet, Warp plank have a very cool texture and nice match color (for me) so no any suggest for now... Soul sand valley? I have a black flame theme in my head... How was that? And waste nether zone? I have no idea yet of what is the come out so may wait a bit and new shroom light, I may change it into somekind of bloody cell block, still thinking... And new nether ore block look very good and match for a factory floor do maybe no change... Not sure...       
3.9 patch
Change
Granite, destroy time, anvil, bedrock, obsidian, Nether Theme(that's not quartz) all this weird will continued to the nether update (want more blocks to play in the nether), gold block
New
Sea pickle, food theme, bed (item), Redstone block, Portal (look more glitch and dangerous)
-Halloween 2019 Update-
3.7.7
+Change
- UI font change
- Coal and Diamond huge change
+New
- Diamond Tool Set
- Diamond new block
3.7.8
+Entity new look
- Skeleton Family (w.s, stray)
- Spider Family (c.s, spider)
- Villager Family (traveller trader, villager, pillager, vindicator, witch)
- Slime
- Animals (cow, sheep, pig, chicken, rabbit, squid, dolphin)
+Bug (still)
Zombie family (not drown)
3.7.9
+New
- Sea pickle
- Smoker
- Blast furnace
3.8
+Change
- Ores look (redstone, coal, lapis, emerald, diamond)
- Red sand stone Family (swap sandstone texture)
+New
- Sandstone (sand color theme)
- Fixed
- Down flower color
- Remove john smith rose
- some block random color
- New
- More Flower...
- GUI Update
- Text
- New UI (effect/heart)
Update "BF V.3.7.4"
_New Add_
-Sign (Entity/Item)
-Arrow entity
-Stripped Spruce
-New block(barrel,lantern,berry)
-Old hurt sound "Ooh!"
-Terracota colour (make it low)
-Enemy mobs skin (a lot)
-Gray glass (quart mansion set)
-Splash.json
-Crafting GUI(doesn't work)
_Change (fix)_
-java sound
-Water Fog Colour
-item colour (some)
-quartz down light colour
_And more that I can't remember_
-If you guy didn't like the new biome
Change, you can tell me in the comment.
Update "BF V.3.7.2"
_New Add_
-Biome colour
-Leaf colour
-More random item look
-Corp (block and item)
-Plant type
-Smooth Diorite/Andersite
_Change (fix)_
-Water Colour
-Chest Look
-Creeper Skin
-item colour (some)
_And more that I can't remember_
-If you guy didn't like the new biome
Change, you can tell me in the comment.
_Bug_
-Zombie,ZP,Husk (skin bug)
-Under Water Colour
-Biome Colour
-New Blocks Texture- -Mushroom Type -Ice Type -Pumpkin and Melon -Cyan Glass -ReTexture Blocks- -Quartz Type -Clay -Chest Type -Cloud -A lot more! Check out! -New Item Texture- -Fish Type -Food Type -Mob ETC drop... -Door Type -A lot more!!! -New Entiry Texture- -Creeper -Recommend Feature- -Quartz New Look! -Ice is White! -Mushroom Is a scary biome!!! All download link are now BF version 3.7!!!
-many than below but I can't remember
=Terrain Looking
-Bloody Dirt
-Purple Leaf
-Mycelium
-Podzol
-Snow
=Fixed
-stone re-texture
-Dirt type
=new feature
-Golden Tool
-Diamond armor
-bamboo
-birch wood stripped
=Entity
-Drown skin
=No McPack for 3.6 yet
-soon 3.4 link wouldn't work
Downloads
Supported Minecraft versions
1.10
1.11
1.12
1.13
1.8
1.9
Resolution
16x
32x