Bomberman is an old, classic strategy game which now has made its way into Minecraft Pocket Edition. It's a minigame map which make use of the PocketPower Redstone mod in which you'll need to battle zombies with TNT to find a key an ultimately escape.
Creator: Herobrineskull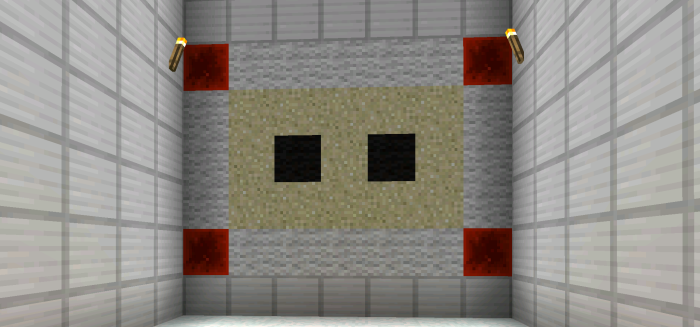 Objective
Once you've passed through the beginning of the map and found yourself at the Bomberman playfield the main mission of the minigame begins. The mission is to find and retrieve the key (also known as a Redstone Torch) to exit the map.
On the playfield you'll find several obsidian pressure plates along with haunting zombies constantly spawning. To get rid off the zombies place down the TNT on the pressure plates and they will automatically ignite and explode.
Download Mod (Dropbox)
Download Mod (MCPE DL)
Download PocketPower (required)