This addon adds a new boss in minecraft! The hydra will be hard to kill because of its tanky health and will breath poison gas that will poison you and explode. The boss hydra will destroy all entities!
This addon 1 entity
The boss Hydra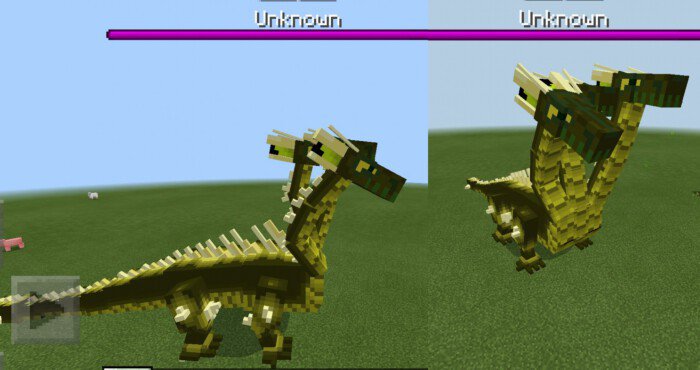 The boss hydra spits poison fire and destroys blocks
The boss hydra has 4000 health and deals 15 damage and poison the target
It will be angry monsters and players
This addon will add the strongest boss in mcpe and give more challenge to other players but I do not recomend using it to survival beacause it is still in the beta stages
The hydra has the animations
Watch a showcase video
More animations to come in the next update and soon will be added more heads!
Subscribe at Vos Glactic
Twitter @vosglactic
-Reminder-
DO NOT REUPLOAD
DO NOT EDIT
IF WANTED TO SHOWCASE AND SHARE SEND ONLY THE MCPEDL LINK
Installation
1. Download the addon
2. Wait for 5 seconds
3. Press skip add
4.addons will be in mediafire then download(if unattended site open close it)
if still having any trouble watch this toturial video. :)
https://youtu.be/2KQYUwK2d9c
Downloads
Supported Minecraft versions
1.12
1.13
1.14