Are you tired of always missing the mobs which you try to fire arrows at? Then the Bow Aimbot Mod will help you become a pro at shooting arrows. Basically you can aim in the complete opposite direction of a mob but still hitting it every time you shoot.
It should be noted that the aimbot doesn't work on online servers. It only works in singleplayer.
Creator: MyNameIsTriXz, Twitter Account
No matter how carelessly you aim the fired arrow will hit the enemy, in this case an innocent cow. If there are multiple mobs in a crowd the arrow will hit the mob which is closest in front of you.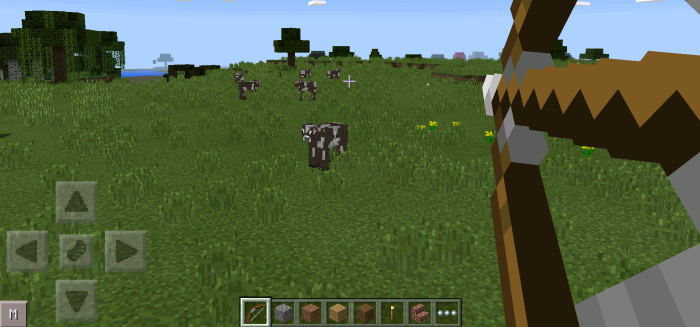 The dealing damage is still the same. It's only the aim which is heavily improved and requires close to no thinking.