Brewing is the process of creating potions, splash potions and lingering potions by adding various ingredients to water bottles in a brewing stand. This guide will help you how to brew potions in Minecraft.
It replaces How to Play button in settings and change into Brewing Guide. Brewing Guide will help you on how to brew potions in the game, beginners or old players can both help them with this guide. For beginners it has a guide on how to brew potions and it defines each effect of potions, for players who already knew it, it can help you toremember the recipes of potions in case you forgot them.
Where can you Access this Guide?
It replaced How to play button, once it applied it can be seen at settings or in your inventory with Brewing Stand icon.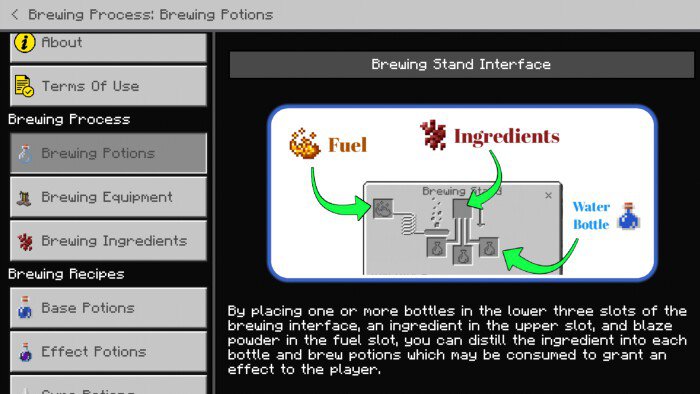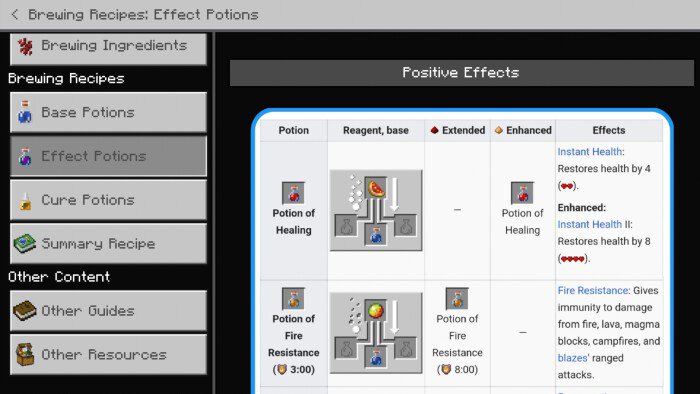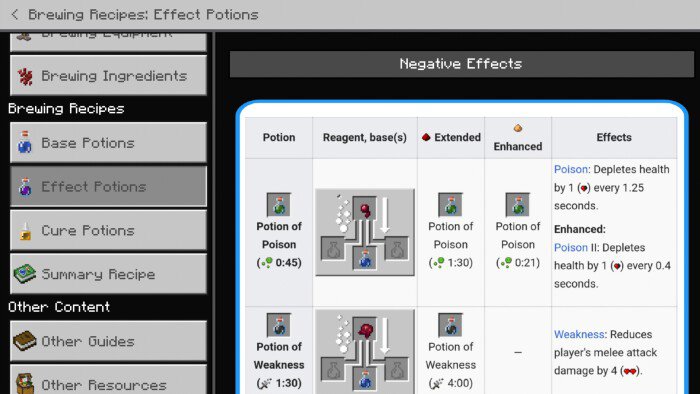 Watch the video review!
Downloads
Supported Minecraft versions
1.13
1.14
1.6
1.7
1.8
1.9