This addon replaces bats with cute butterflies which I highly recommend spawning plenty of in your worlds. It's a great addition for anyone who want to decorate their worlds with beautiful flying insects instead of demon-like bats.
Creator: Vladu11, Twitter Account
Where do I find them?
Butterflies replace bats and currently the only way to find them is to search for them in caves or to use bat spawn eggs which can be found in your creative inventory.
It's kind of difficult to get a good view of them as they are flying around constantly. Their size is similar to that of a bat but anything less would most likely make them quite difficult to see.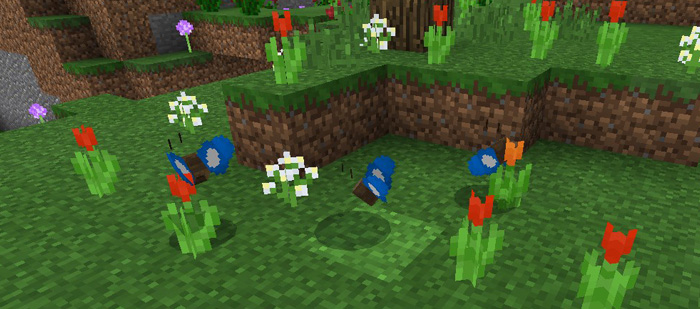 A bat has two antennas on its head and paper-thin wings.

It's quite unexpected but you can actually ride them. (iOS/Android: Long-tap and press "Ride", Windows 10: Right-click) However, you will not be able to control the direction it is flying.

Installation
Do you rather download it as a .ZIP? No problems, get it here!