Do you like old cars? If yes, then this addon is for you. This addon will add 6 different types of 1980 Cadillac Deville that you can ride your world with your friends.
• Car info
Full-size cars of the American company Cadillac, a division of General Motors Corporation manufactured in 1949-2005.
• Addon info
You will see 6 various types of this car:
Classic white, classic blue, red, black, police edition and lowrider.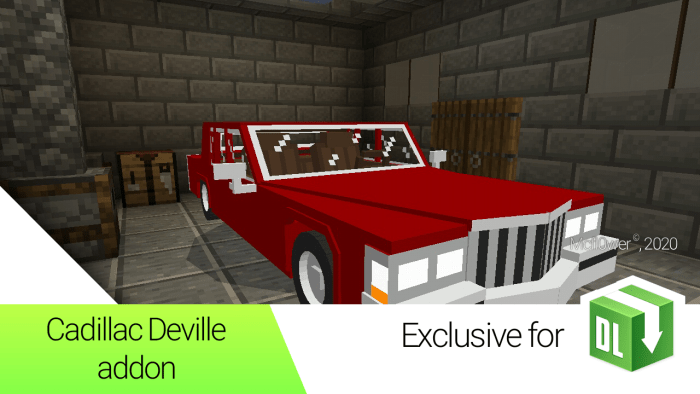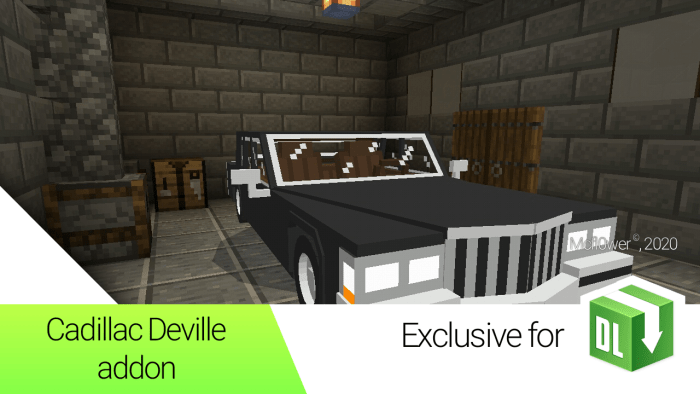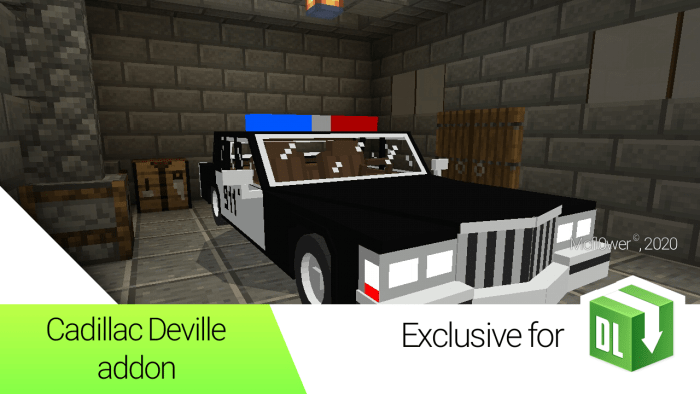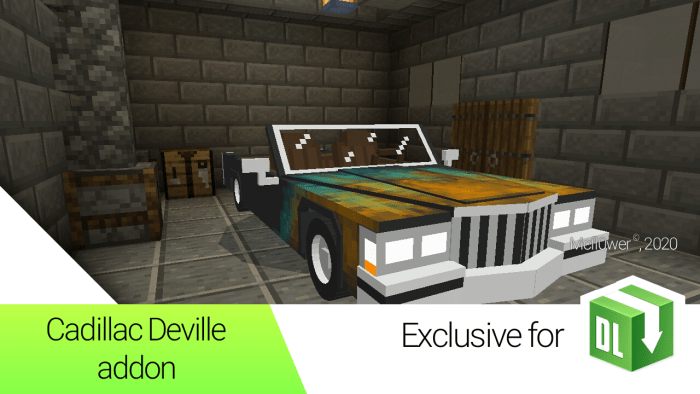 Every type of this car can carry up 5 players at a time. Also it has special lowrider edition, that can jump.
• Summon commands
/summon cadillac:deville_blue
/summon cadillac:deville_red
/summon cadillac:deville_white
/summon cadillac:deville_black
/summon cadillac:deville_police
/summon cadillac:deville_low
• My contacts for any questions or suggestions
Twitter – @mcfl0wer
Gmail – [email protected]
Downloads
Supported Minecraft versions
1.12
1.13
1.14